Chitwan
Tourist Places
Devghat Dham
Many people (the Hindus) live here during the last stage of their life and spend their time meditating and worshiping. There are many ashrams to accommodate them and also parks, gardens and forests that have trees like banyan, rudraksha, pipal, sal, banana and mango along with various medicinal herbs.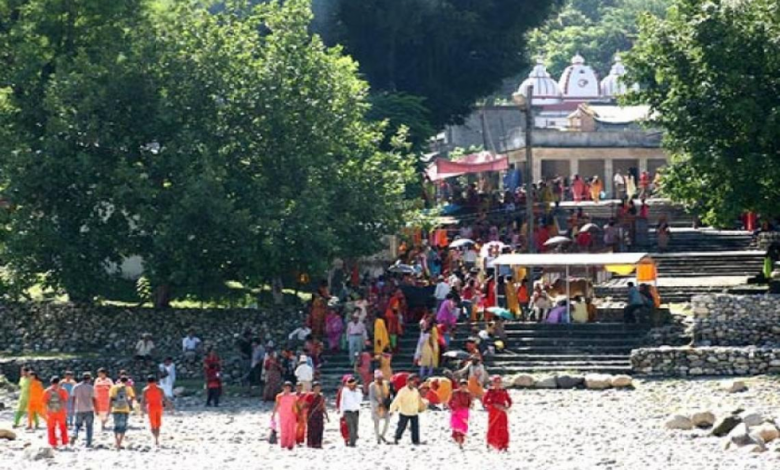 Devghat is one of the famous religious and cultural centers in central Nepal. At the time of the 1991 Nepal census it had a population of 5786 people living in 1132 individual households.
The town is located at the junction of the Seti Gandaki and Krishna Gandaki rivers, and is one of the holiest places in Hindu mythology as well as a holy place for Hindu gods.
Lying 7 kilometers (4.3 mi) from the city of Narayangarh, 20 kilometers (12 mi) from Sauraha and 150 kilometers (93 mi) southwest of the capital Kathmandu, the area boasts many natural features due to its geography and climate including tropical forests, wild animals and birds.
Religious Importance of Devghat
Devghat is the most sacred as well as religious place located in the central part of Nepal. It has an area of 54.34 square kilometers with natural, religious, archaelogical, historical as well as cultural importance. This is the place where the great rivers Kaligandaki and Trishuli meet together.
Devghat Dham has been mentioned as the most sacred of the religious places all over in the holy books. This sacred place is also believed to purify all other holy places so far. In several holybooks as Barahpuran, Skandapuran, Bhagwat, etc. This place has been mentioned to possess a great importance. According to Barahpuran, this place has been named as "Dewatt" or "Devghat" with the sense that this is the place where several Gods visit from time to time. Similarly it is also believed that the soul of the person, whose natural death occurs in this region.
Best time to travel Devghat Dham
The best time to visit the place is during Maghe Sangrati, also known as Makar Sankranti as many devotees come here to bath in the holy rivers and worship the countless temples.
How to get Devghat Dham
The easiest way to reach Devghat from Kathmandu is from air transportation. You can easily get daily flights from Kathmandu to Devghat airport. It is accessible, It takes around 37-40minute. The distance between Kathmandu and Devghat is 253.1 km. It takes 8 hour 17 min to travel by bus from Prithivi highway. You can take flight to Pokhara from Kathmandu, hire a bus/taxi/jeep/car to devghat to make journey more adventurous.