Trekking
Annapurna Region
The Annapurna region is Nepal's the most popular trekking destination with four of the world's highest mountains, and the world's deepest valley within it's boundaries. Annapurna Trek through forests of rhododendron & isolated mountain villages encountering temples, monasteries and taking in breathtaking landscapes.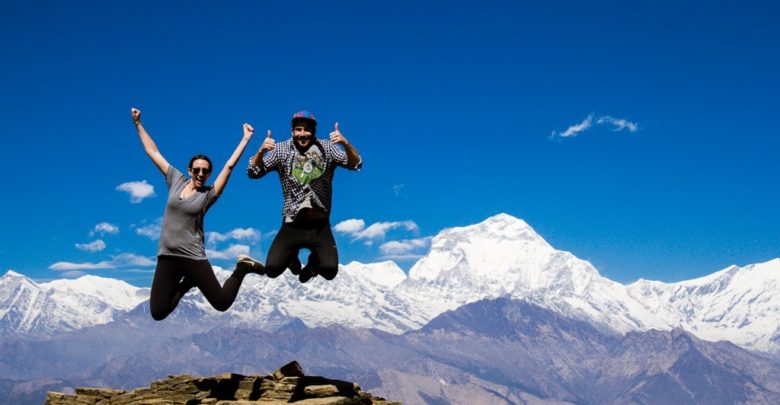 Crossing the Thorung La Pass (5,416m)
The region's charming Gurung, Manangi and Thakli villages add a cultural highlight.
Descend into one of the deepest gorge's in the world - the Kali Gandhaki
The Muktinath Temple, one of the most important shrines of both Hindus and Buddhists.
A huge variety of landscapes from lush green paddy field, sub-tropical rainforest, deep valleys, alpine slopes to an arid Tibetan plateau and the deepest gorge in the world.
Tilicho Lake (side trip required), the lake situated at the highest altitude (4,919m) in the world and the Kali Gandaki Gorge or Andha Galchi (between the Dhulagiri and Annapurna), the deepest canyon in the world.
Annapurna region is without a doubt one of the world's most wonderful destinations- perfect for mountain and nature lovers. The Annapurna region is situated in the center of the Nepalese Himalaya, and occupies about 80km of land between the Marsayangdi River in the east and the Kali Gandaki River in the west.
Annapurna massif, lying in the northern central region of Nepal has the world's tenth highest mountain, the Annapurna I. The name Annapurna comes from Sanskrit word Anna and Purna which basically means "full of food", and is often viewed as a goddesses who always feeds. The whole massif sits between two of the major river system in the Nepal; Marsyangdi and Kali Gandaki. Apart from the tenth highest mountain in the world, Annapurna massif has 13 peaks over 7000 meters and 16 peaks over 6000 meters high.
Permits & Regulations:
If you're trekking in the Annapurna region, you'll need to purchase a TIMS card ($20) and an Annapurna Conservation Area Permit (ACAP) ($30 USD) before you go. There will be multiple checkpoints along the way where you'll need to show these. If you're hiking with an organised tour group, your guides will likely manage these for you. If you're hiking by yourself, you'll need to organise these at either the Nepal Tourism office based in Kathmandu, or the Pokhara tourist office before you begin the trek.
Make sure you bring a minimum of 4 passport photos for the trekking permit too!