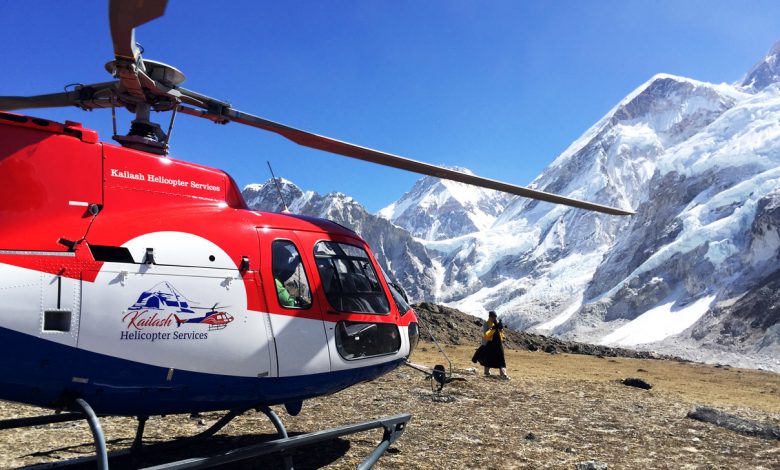 The Kailash Helicopter Services has started its service since 2017. Now the helicopter company is getting popular among the helicopter market in Nepal. Based in Kathmandu, the helicopter provides all kinds of helicopter related services in Nepal. Kailash Helicopter's AS350 B2 with registration '9N-AJJ' started its commercial operation from April 11, 2018.
Collection of individual effort, when combined and placed in a team generates synergic effect. This synergic effect plays important role in ensuring service quality. Kailash Helicopter has been strongly attempting for best service delivery, and the credit goes all to the team members. Kailash Helicopter has skilled and expert team.
The helicopter company will be operating from Tribhuvan International Airport (TIA) as it has been operating from Kathmandu. KHS has planned to operate charter flights to Himalayan region and most part of the country.
The new helicopter capacity to fly at an altitude of about 23,000 feet. Being the newest among the ten operating aviation companies in Nepal, KHS is planning to expand its services.

Kailash Helicopter Owner
The company's Board of Directors include Captain Sherchan, Pandey, Iswari Poudel, Sriram KC, Ramesh Kumar Pandit and Sunil Shrestha.
Kailash Helicopter Fleet
Now the company operates three helicopters AS350 B3e (9N-AML) (9N AMT) – 2, & AS350 B2 (9N-AJJ) – 1. Which aims to contribute to the tourism industry and to provide air services in rural areas. The main motive of the company is serving for immediate treatment of the patient, corporate flights, human-cargo sliding operations, high-altitude operations, mountain flights, special adventure mission, filming, ski diving and many more.
Heli Tour Packages
Heli Ride is such a wonderful experience that anyone could enjoy over getting close with the nature. Letting you explore the beauty of nature from bird eye view – with aerial view. Nepal Visitors and Kailash Helicopter Services has been providing wide range of tour packages from adventure filled to religious trip. Following mentioned are the most popular and demanded helicopter tour in Nepal. However, upon necessity, we are always ready to prepare the customized trip at your ease and convenience.
Get Ready for Everest Helicopter Tour
Have you ever dreamed of flying to Everest Base Camp by helicopter? Make your dream come true with this trip from Kathmandu. Don't miss out!. Soar across the Himalayas on a helicopter flight from Kathmandu to Mount Everest Base Camp, touching down for an optional breakfast at a hotel with spectacular mountain vistas. Along the way, you'll get aerial views of glaciers, camps, mountaineering routes on the world's highest mountain. A stop to refuel at Lukla offers a glimpse of the mountain town where trekkers set out for Mount Everest.
Summary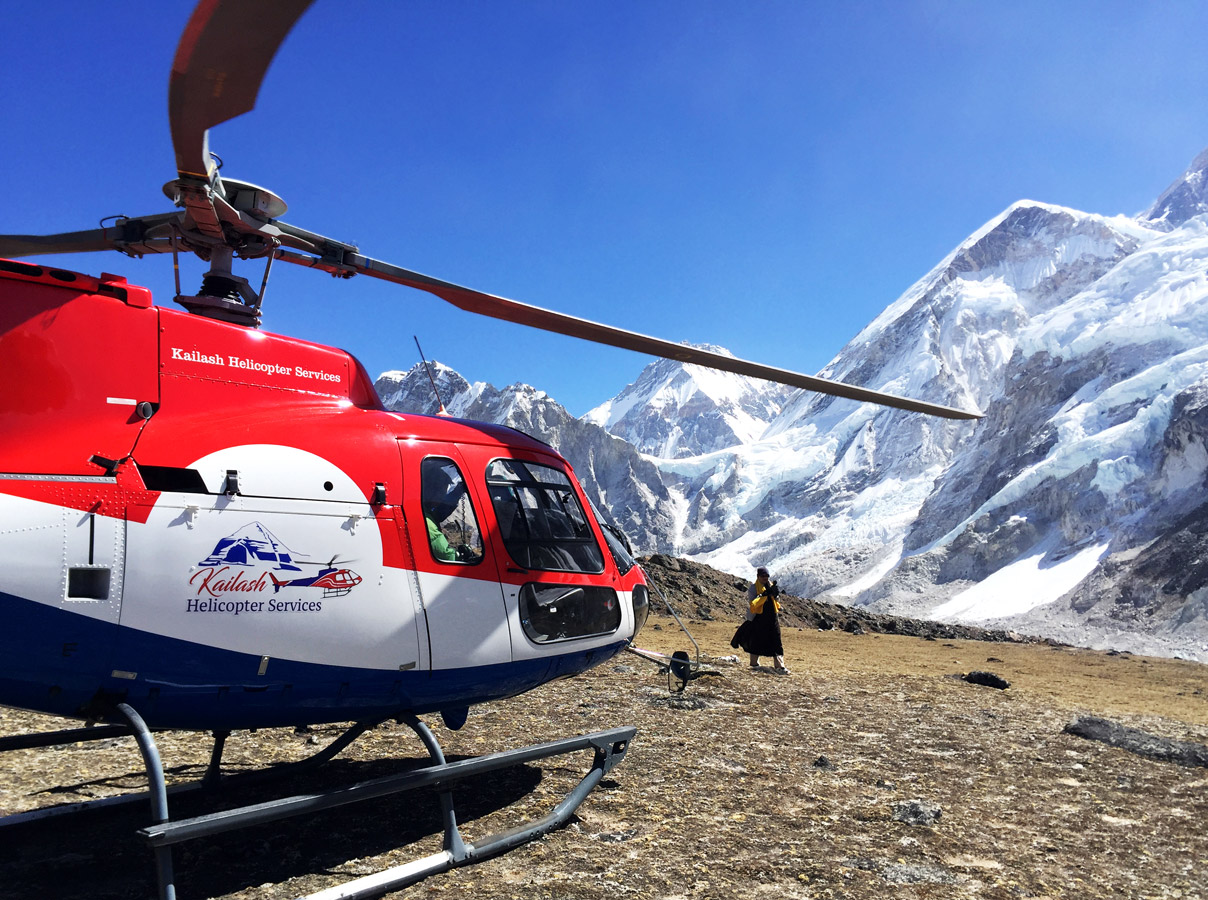 Service Type
Helicopter Shuttle Service
Provider Name
Kailash Helicopter Services
,
P923+4P Kathmandu, Nepal
,
Kathmandu
,
Bagmati
-
44600
,
Telephone No.+9779851030013
Area
Everest, Annapurna, Langtang Region
Description
The Kailash Helicopter Services has started its service since 2017. Now the helicopter company is getting popular among the helicopter market in Nepal. Book a Kathmandu experience from Kailash Helicopter Services. Plan the perfect trip with Nepal Visitors