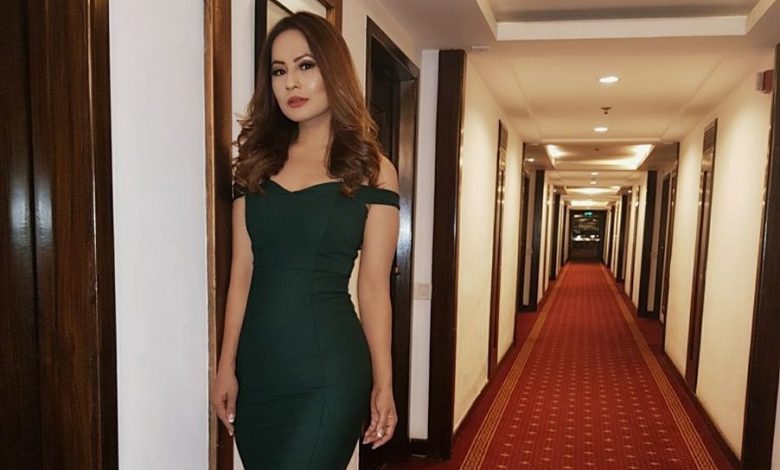 We live with fashion and style as it has been a part of our life since human existence. So here are some names (alphabetically) of some popular and beautiful models of Nepal. Who has been involved in the fashion world through their styles and glamorous looks. They have been chosen as the best and the most frequently searched celebrities on the net.

1 of 10: Priyanka Karki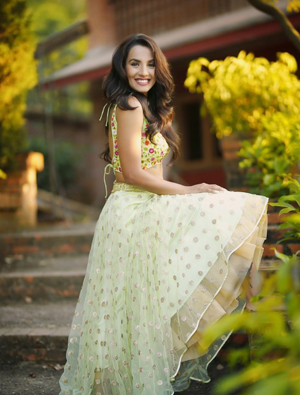 The 31-year-old actress, former Miss Teen, VJ, model, singer, and dancer is one of the top most famous celebrity in Nepal. She is best known for her versatility she shows in the roles or characters in her movie. Karki started her career as a VJ in 2006 after winning the title Miss Teen in 2005.
After that Priyanka then started acting in movies in 2012. In the past six years, she has been able to win the hearts of millions of people not only through her acting but also through her singing.
Priyanka is confident, someone who lives on her own terms, someone who is consistent and unstoppable. She is quite versatile in her work. Through her films and performances, she has managed to break the existing stereotype that exists in Nepalese movie industry. She has managed to establish herself as one of the most successful actresses of all time.
Karki's performances in Jholay and Nai Na Bhannu La 2 earned her the Online Filmykhabar Award as Best Actress 2017 NEFTA Award for Best Actor in a supporting role, INFA award for Best Actor in a Supporting Role and INFA Most Popular Actor. Karki has also managed to represent Nepal on an international platform. She was the first person from Nepali movie industry to grace the red carpet of the Cannes film festival.
2 of 10: Namrata Shrestha
The 33-year-old actress is well known for the romantic role she plays in her movies. She is also a model and has been featured in many of the magazines in Nepal.
Since then she has done a dozen of movies and is loved for her movies starring Aryan Sigdel as this reel couple is loved by many Nepalese people. Namrata Shrestha is a Nepalese model and actress, known for her roles in Nepali films including the romantic film November Rain and Mero Euta Saathi Chha.
Shrestha began her film career in 2008 and made her breakthrough playing Reetu in the romantic comedy film Sano Sansar. After the release of Sano Sansar raised her profile, she was cast for Mero Euta Saathi Cha which was produced by Sudarshan Thapa and became a huge hit in 2009.
3 of 10: Malvika Subba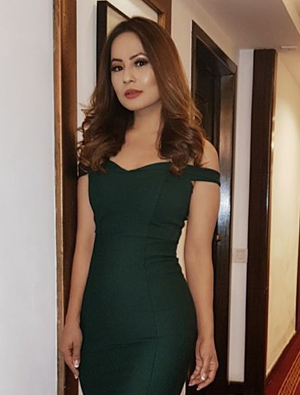 Malvika Subba is a very famous name among the top women of Nepal. She was born on 19th July 1981 in Kathmandu. At the age of 21, she was able to win the title Miss Nepal in the year 2002. Besides modeling, she is an actress, producer, television host, entrepreneur, beauty queen and the social activist. She also worked as a chief editor of fashion and lifestyle magazine.
Currently, she is busy in her own company house of Alternative Apparel which is also known as HAA and Himalayan climate initiative. She has played an important role in Nepali Film Goodbye Kathmandu.
Malvika Subba is a Nepalese media personality, beauty queen, actress, television host, social activist and entrepreneur. She graduated from Pokhara University with Masters in Mass Communication and Journalism.
4 of 10: Samragyee RL Shah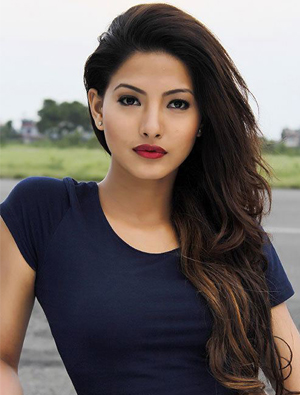 The 23-year-old hot diva in the town has won the hearts of hundreds and thousands of guys with her stunning looks. Shah is an actor and a model also was a runner-up of the "Face of Diamond" at the Classic Diamond Jewellers.
She started her acting career in 2016 with her debut movie "Dreams" starring Anmol KC. She won three best new actor award for her debut movie.
Samragyee RL Shah, is a Nepalese film actress who works in Nepali cinema. Shah is the recipient of several awards, including one National Film Award and multiple NFDC National Film Awards.
5 of 10: Nisha Adhikari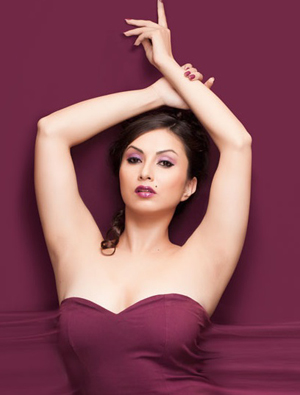 Nisha Adhikari is Popular Nepali Model, Actress, Former VJ. Mt Everest conqueror, Producer. The stunning lady took away the title of 'Miss International Nepal' in 2005.
She has impressed us with her act in numbers of music videos, commercials, and television programs and movies.
Nowadays, Nisha is working as a Marketing consultant for one renowned company. She has been keen interest in social works and involved in many organizations like a Rotary club of Nagarjuna.
She seems to be more successful in professional life than in filmy life. Anyway, she is one of the best actresses in Nepali film industry.
6 of 10: Niti Shah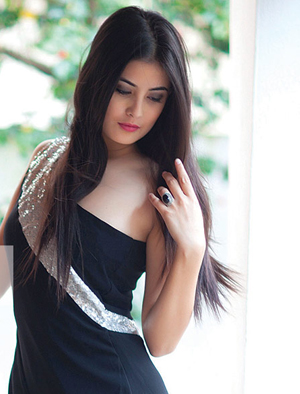 Niti Shah is the title holder of Miss International Nepal 2017. She was declared the most popular face of EnVogue and first runner-up title in Face's House of Fashion 2013, and must be Nepal's most popular model. She represented Nepal at Miss International 2017 in Japan.
Niti Shah is one of the rising youngest Nepalese models who is most famous for her adorable smile. She is compared to the Bollywood actress Katrina Kaif because of the similar looks.
She was born in Kathmandu. She won the title of most popular face of Envogue.  She has many fans following ever since she started her modeling career.
She can be taken as the future rising star of Nepali fashion world.
7 of 10: Shrinkhala Khatiwada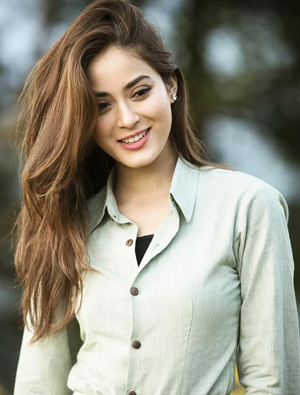 Ms. Shrinkhala Khatiwada is a multifaceted public figure from Nepal. She is a founder of two non-profit organizations – Vriksha and One Home Foundation – emphasizing healthcare, education, and climate change. An architect by profession, she runs an architectural design and construction firm, brand-named as 'Shrinkhala Designs.'
Ms. Khatiwada, an aspiring 'architect of the people,' believes in the power of dreams and comprehends the prominence of giving back to the community.
Her benevolent activities comprise of building a health post for the marginalized Chepang community in Makawanpur district, raising prevalent social issues and bringing them into the light of public, and creating identities for the seemingly indiscernible.
Crowned Miss Nepal World 2018, she represented Nepal at the Miss World stage, also bagging the prestigious BWAP award, the Multimedia Award, and a Top 12 position overall. She has set her sights on acquiring the country's top leadership position someday.
8 of 10: Sahana Bajracharya.
Sahana Bajracharya is a popular Nepali model, Video Jockey, actress, and media personality. She is the winner of Miss Nepal Earth 2010. She has been one of the talented and successful television personality in Nepal. Sahana has hosted Mega Model, a local version of America's Next of Model.
Sahana burst into the media scene after the Miss Earth 2010, However, before she took part on Miss Nepal, she was already a media personality who did TV hosting for shows like Mega Model Season 2, Yugantar and worked for Image Channel.
She has battled to end the Chhaupadi cult which is extensive in the rural area of Western Nepal.
A Chhaupadi cult is something that pressurizes women to be isolated during the menstrual period.
9 of 10: Asmi Shrestha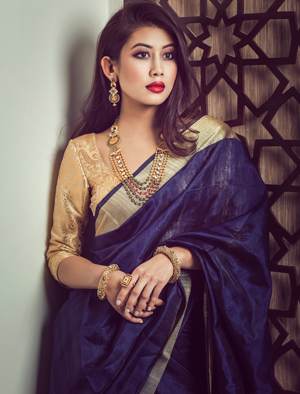 Asmi or Asmee Shrestha (Nepali: अस्मी श्रेष्ठ) (born June 30, 1993 in Tandi, Chitwan) is a Nepalese model, beauty pageant titleholder and actress She is the winner of the Miss Nepal 2016 Beauty Contest and represented Nepal at Miss World 2016 contest.
Prior to participating in the Miss Nepal competition, Asmi was a popular model and was the winner of Face of Classic Diamond Jewellers in 2014.Ashmi obtained a Bachelor of Business Administration (BBA) degree from Ace Institute of Management, Kathmandu.
She graduated from Ace Institute of Management in March 2016.
Asmi started her modelling career at the age of 16 from her debut with Classic Diamond Jewellers in 2010. She was also featured in Sonam Tashi Gurung's music video called "Birsana Sakinna" in 2012.
In 2014, Asmee participate in the Face of Diamond at the Classic Diamond Jewellers which she ended up winning the main title.