Pokhara
Tourist Places
Interesting Facts about Pokhara
The Pokhara valley sits high on the list of 'Must Visit'place in Nepal. Situated at an altitude of about 827m above the sea level around 200km west of Kathmandu.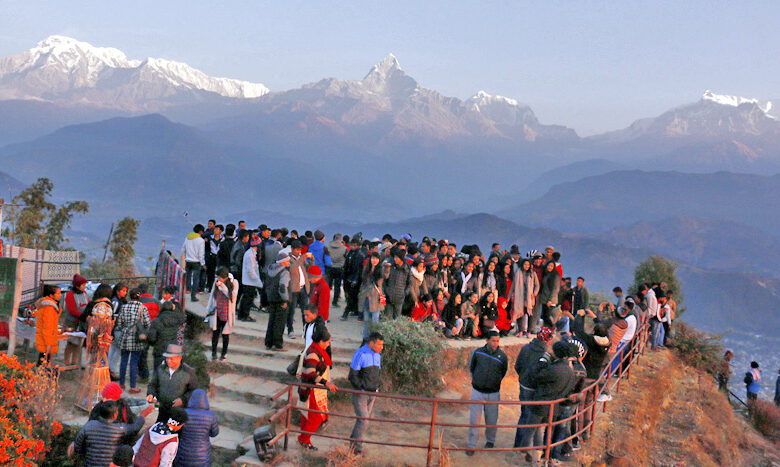 The interesting facts about Pokhara is really amazing. Pokhara is also known as the lake city of Nepal because of the beautiful lakes around the lush greenery around the snow-capped mountains. Pokhara is a prime destination for nature lovers with adventure activities, day tours & activities, spectacular views, and exotic cuisine. Surrounded by mountains, this Pokhara is a favorite among trekking.
Although Pokhara was close to the epicenter of the 26 earthquakes, it suffered less damage than the capital Kathmandu. Pokhara, the starting point for most of the treks in the Annapurna region, enhances to get true experience of mountain adventure in the Himalayas.
The 9 lakes surrounded by over 20 beautiful mountains make Pokhara the ultimate tourist destination from Katmandu. Pokhara's spellbinding beauty has been the subject of many travel writers. Its pristine air, the spectacular backdrop of the snowy peaks of the Annapurna Range and the serene Phewa, Begnas and Rupa Lakes, makes this destination 'the Jewel of the Himalaya'.
In this article, I am going to talk about some interesting facts about Pokhara.
Pokhara has been the center of attraction for travelers across the globe due to its unique topographical structure, breathtaking scenic beauty and cultural importance.
Mt Machhapuchchhre, Annapurna Himalaya Range, Nilgiri along with 20 other beautiful mountains and a total of nine lakes including Fewa and Begnas can be observed in the vicinity of Pokhara.
Pokhara is rich in terms of mystical caves like Mahendra, Chamero, Gupteshwor, Sita, Crystal, Crazy and Devi's Fall.
Pokhara has nationally and internationally recognized Bindhyabasini and Bhadrakali temples, Bishwoshanti Stupa and Matepani Cave.
Pokhara has view point hill stations like Sarangkot, Kahundanda to observe the scenic beauty of the Pokhara Valley and Annapurna Range.
Pokhara is equally popular in artistic, literary, musical and cultural aspects.
Different museums which reflect the traditional lifestyle, and cultural aspects of local people are found in Pokhara and among them are: The International Mountaineering Museum, Gorkha Memorial Museum, Regional Museum, Annapurna Natural History Museum and Gurung Museum.
Paragliding is one of the top attractions of Pokhara which helps travelers to enjoy the breathtaking beauty of the valley and the surrounding Himalayas.
Pokhara is trekking junction in Nepal and it prominently popular for mountain trails in the Annapurna region.
Pokhara is full of natural, cultural, and geographical landmarks and among such are Phewa Lake, Devi's Fall, World Peace Pagoda, and Numerous caves in the region.
Either a scenic drive or a tremendous mountain flight brings visitors in Pokhara.
The ecstasy of the world's longest, steepest and fastest zip line and the adrenaline rush Ultra flight adventure experiences are nowhere to find in the world except in Pokhara
If you are a fan of hiking, the best time to visit Pokhara is from March to May and September to November when the weather is rather comfortable with warm days, cold nights and clear blue skies. However, this is also considered as the peak tourist season of this city. The monsoon season in Pokhara is from June to August with high chances of rainfall.
Get inspired with our Best Tailor-Made Private Pokhara Tours below. All Pokhara Tours can be easily customized for free to your personal wishes & needs within 24h

Conclusion
I've selected the above 12 interesting facts Pokhara that provide a balance between diverse nature and fascinating Nepalese culture.
From boating on the serene lake to paragliding above the city, a starting point for various trekking routes, Pokhara offers every type of adventurous sports.
It is not an only beautiful city but also one of the cleanest cities of Nepal comparatively.
Pokhara is the perfect destination for family vacation, romantic holiday or even a solo tour. Pokhara will not disappoint you for a single moment.
Thus, if you visit Nepal and if you don't include Pokhara, then your visit to Nepal will be incomplete.