Blogs & Articles
List of Major Airports in Nepal
Kathmandu Airport is the only prime international airport in the country and was inaugurated in 1955. There are two terminals while the airport handles 3 million passengers a year.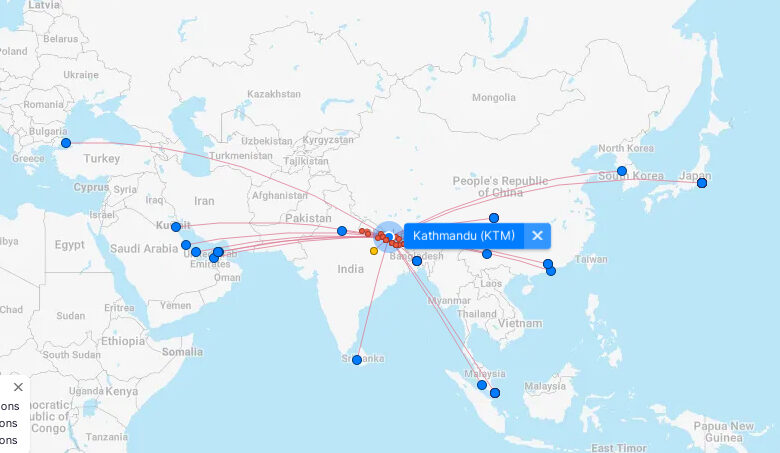 The main and only international airport in Nepal is the Tribhuvan International Airport in Kathmandu. Nepal is also home to one of the most dangerous airports in the world, the Lukla Airport or Tenzing Hillary Airport. Located close to Mount Everest and surrounded by it, it is very difficult to land at this airport and only a few experienced pilots are authorised to land here. Nepal is served by 8 other domestic airports while other airports are under construction and being renovated.
Two new airports at Pokhara and Bhairawaha are scheduled to commence international operations in the coming years. Conveniently located at major tourist destinations, they are expected to alleviate some of the congestion at TIA. In addition, the geographical constraints of the proximal airspace at TIA and its solitary runway render the development of a new airport in the capital necessary within the next decade. The Government of Nepal has identified Nijgadh, in Bara, which is approximately 75 kilometres from Kathmandu, for the development a new international airport.
The development of world-class airport infrastructure would enhance Nepal's connectivity with the rest of the world and accelerate economic development. It would also improve Nepal's marketability as a tourist destination, thereby increasing tourism revenue, which would help fund the infrastructure required at regional airports.
To give you various details of both domestic and international airports in Nepal, we have made you a list of the most used ones to help you plan your vacation accordingly.
Here is a list of major airports in Nepal: 
Tribhuvan International Airport
Tribhuvan International Airport is just one international airport in Nepal located in the capital city, Kathmandu. To be more accurate the airport is in Kathmandu Valley, located about 5 kilometers from the city center of Kathmandu. This is considered the gateway to the Nepalese Himalayas and home to the seven world heritage sites. Kathmandu has always been rich in terms of tourism. The capital city has been since many years the hub for Nepal's history, art, culture, and economy. Thus, leaving no reason as to why it is the most preferable place among travelers.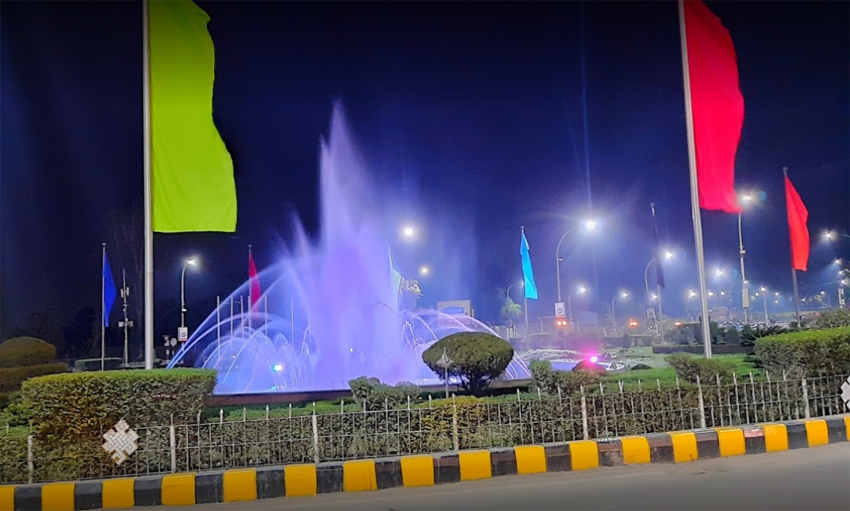 Inaugurated by King Mahendra of Nepal in the year 1955, the airport got its present-day name in the year 1964. Originally the airport was known as Gaucher Airport and then it was renamed to Tribhuvan International Airport a few years later, in the memory of King Mahendra's father. The airport has a single domestic and international terminal each. Moreover, through this airport currently, there are 30 airlines that connect Nepal to various destinations in both Asia and the Middle East. Though currently the only international airport, there are several ongoing projects for the construction of some new international airports in Nepal like Pokhara International Airport and Gautam Buddha Airport.
IATA Code: KTM
ICAO Code: VNKT
World Area Code: 755
Tenzing-Hillary Airport – Lukla Airport
Tenzing-Hillary (Lukla) Airport is situated at Khumbu Pasang Lamhu-2 Rural Municipality of Solukhumbu District, Province No. 1. It is the gateway to the Mount Everest, the world famous tourist destination. The airport is situated at Solukhumbu District of Sagarmatha Zone. Lukla airport is the busiest STOL airport and considered as the major airport for earning foreign currency. The airport is also located inside the buffer zone of Sagarmatha National Park.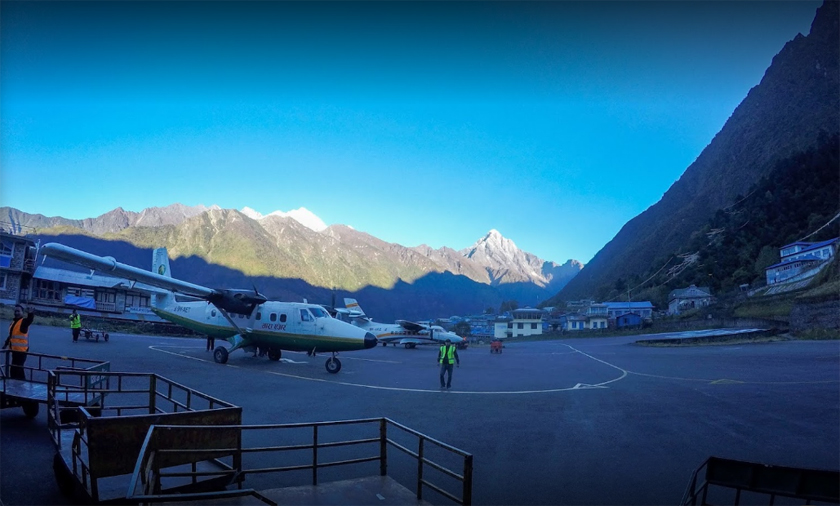 The Lukla Airport was built in 1964. The construction was done under the supervision of Sir Edmund Hillary, and until recently in 2001, the airport runway wasn't even properly paved. It was renamed in 2008 in honour of Sir Edmund Hillary and Tenzing Norgay Sherpa, the first people to have reached the summit of Mount Everest. The runway is 527 meters long and 30 meters wide and the airport is used mostly for passenger flights and the transport of goods and cargo to Lukla and other villages in the north of the region, as there is no road access.
The aeroplanes landing or taking off from the Lukla Airport must use the single runway. High terrain blocks the already low prospect of go-around on short final aeroplane approaches, and the runway ends in a steeply angled drop into the valley below. As such, landing and taking off from Lukla is difficult. The Civil Aviation Authority of Nepal has, as a result, set high standards for which only experienced pilots who have completed at least 100 short-takeoff-and-landing (STOL) missions are allowed to land at the airport. The pilots must also have over one year of STOL experience in Nepal and must have completed ten missions into Lukla with a certified instructor pilot.
However, despite the difficulties, Lukla has one of the busiest domestic airports in Nepal. Accidents happen rarely, and the airport is considered as one of the most beautiful airports in the world. It is surrounded by the mighty Himalayas and the towering emerald hills that shadow over the village.
IATA Code: LUA
ICAO Code: VNLK
World Area Code: 755
Pokhara Airport
Commenced way back in 1958, the airport serves to the small town of Pokhara with a meagre population of only a few thousand. In spite of serving a small town, it has a pivotal role in a diversion Airport to Kathmandu International Airport. With growing popularity as a tourist spot, the Nepal government has initiated its massive renovation as an international airport. The new runways will be 8200 feet long along with a breadth of 147 feet. There will also be multiple parallel taxiways. It is planned to kick start from 2021. It is a Civil Aviation Authority of Nepal undertaking and it interconnects Kathmandu and Jomsom with occasional flights to Manang.


Pokhara Airport, is a domestic airport serving Pokhara in Nepal. The Pokhara Regional International Airport is under construction in Kaski District, Nepal and will replace the existing Pokhara Airport, which was commissioned in July 1958. Operations are scheduled to begin in 2021. The new airport will serve as the aerial gateway to the Himalayan and Annapurna regions in Nepal.
IATA Code: PKR
ICAO Code: VNPK
World Area Code: 755
Biratnagar Airport
Biratnagar airport, which opened in July 1958, is spread over 120 bighas. Biratnagar Airport is located at north of Biratnagar Bazaar, Morang District of Province No. 1. and serves as a hub airport. This airport is the first certified aerodrome among domestic / Hub airports of Nepal and second after Tribhuvan International Airport. This airport is considered as the second busiest domestic airport in terms of passengers' movement after Pokhara airport.


The airport has tremendous potential to serve as a regional international airport connecting Bangladesh, Bhutan, Kolkata in India and even Myanmar
IATA Code: BIR
ICAO Code: VNVT
World Area Code: 755
Nepalgunj Airport
Nepalgunj Airport is situated at Nepalgunj Sub-Metropolitian Municipality-20, Manikapur, Ranjha of Banke District, Province No. 5. This is the major hub airport after Kathmandu airport having highest number of air links with 16 airports (8 in operation) of Karnali Province and Sudur-Paschim Province.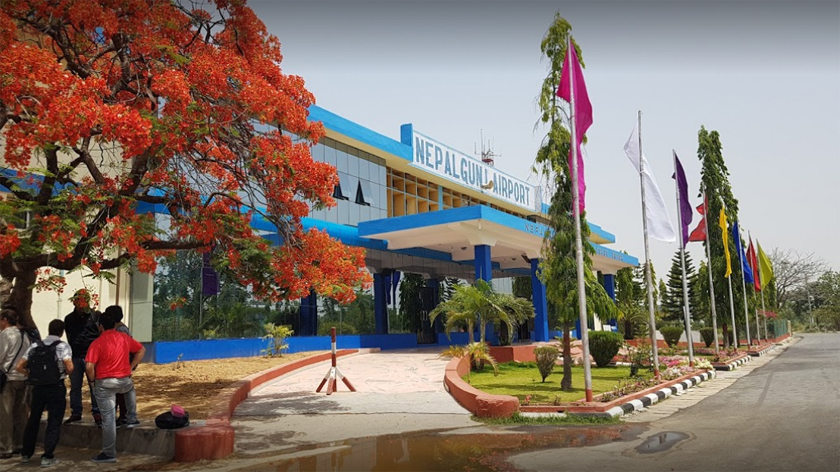 It has played a significant role for the development of remote and mountainous areas of these regions by providing logistic support through scheduled and chartered flights from fixed wing aircraft and helicopters. In future, it can also contribute greatly to tourism development as many potential tourist destinations lie in these regions. Subsequently, it can serve as a main air gate for Indian pilgrims to visit the Kailash Man Sarowar situated in Tibet. The airport is facilitated with an aircraft maintenance hangar as well.
IATA Code: KEP
ICAO Code: VNNG
World Area Code: 755
Bharatpur Airport
Bharatpur Airport was built in 1958 and the first passenger flight landed at the airport on 5th March in the year 1965. The airport is situated a few kilometers southwest of Bharatpur city center. The Bharatpur Airport has been ranked as the country's 4th busiest airport and has all major domestic airlines of Nepal functioning from here. Built with aid from the United States of America, today the airport has turned into one of the best-connected airports of the country. Though not big in size but the airport premises consist of one departure, one operation terminal and one arrival terminal shed, along with a few shops available around the airport. The airport is efficient enough to handle tougher planes like 3 ATR-42, 2 Jetstream J-41 and one beech 1900 or any other STOL aircraft.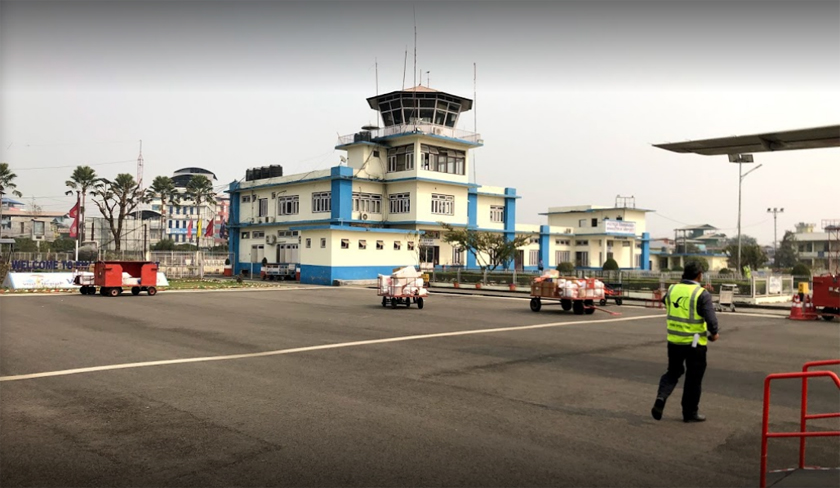 Constructed at an elevation of around 650 feet above sea level, the airport has just one runway. Initially, the airport was served by domestic flights just on a grass runway but after many years with continuous pestering and lobbying by local people and expatriates living abroad the limited expansion of the airport was carried out. Thus, a new terminal was built and the runway was paved so that it could handle a medium-sized aircraft used by Nepal Airlines and other similar aircraft. All of this construction work was finished by the year 2005.
IATA Code: BHR
ICAO Code: VNBP
World Area Code: 755
Jomsom Airport
This is one of the most treacherous airports in Nepal and also in the world. At about 8900 feet it sits on top of Kali Gandaki River canyon it connects the city of Jomsom to the rest of Nepal. Jomsom Airport is situated at Gharpajhong Rural Municipal of Mustang District, Gandaki Province. The airport is situated at the bank of Kali Gandaki River lying in between majestic mountains Dhaulagiri, Annapurna, Nilgiri and other towering peaks. Jomsom valley is one of the great tourist destinations of Nepal. The airport is situated in the world famous Annapurna round trek route.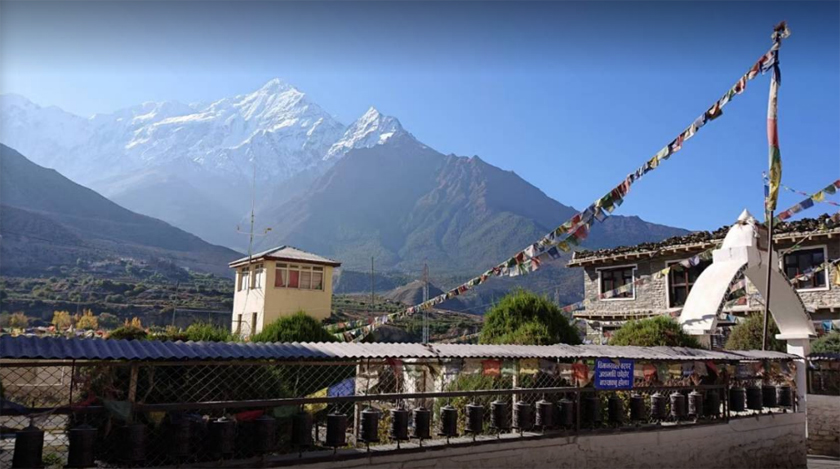 Muktinath Temple can be easily reached just in one day by taking 15 minutes flight from Pokhara to Jomsom then, one and half hour jeep drive up to the Ranipauwa and walk for 20 minutes up to the temple. One can also hire a single 4W Jeep from either from Kathmandu (3 days) or from Pokhara (2 days) to Muktinath.
IATA Code: KEP
ICAO Code: VNNG
World Area Code: 755
Bhairahawa Airport
Bhairahawa Airport is a domestic airport in Rupandehi district of Nepal. It is also known as Gautam Buddha Airport. It is located 2 km away from Bhairahawa. Bhairahawa is the second largest trading area after Birgunj.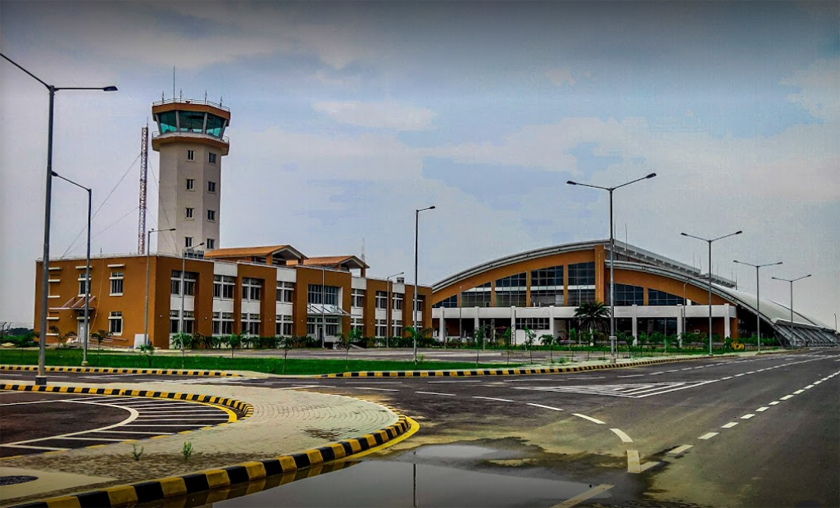 Bhairahawa Airport was established on 8 July 1958. The surface of the runway is paved with concrete and has a length of 5000 ft. With an elevation of 358 ft, it is 250 km away from Kathmandu. The IATA and ICAO codes for Bhairahawa Airport are BWA and VNBW respectively.
Major domestic airlines of Nepal operate daily flights to Bhairahawa. Buddha Air has daily and direct flights from Kathmandu and Pokhara to Bhairahawa. Bhairahawa is the main entrance to one of the sacred places of Nepal, Lumbini. It also connects you to another popular city, Butwal.
IATA Code: BWA
ICAO Code: VNBW
World Area Code: 755
Manthali Airport (Ramechhap Airport)
The Manthali airport was opened in October 1979. In 2015, the runway was renovated and upgraded from a grass/clay surface to concrete. In 2019, as the runway of Tribhuvan International Airport in Kathmandu was being renovated and the airport was closed over night, all flights to Lukla were operated from Ramechhap Airport, the closest airport to Kathmandu, as these flights need to take off early in the morning to not get caught in dangerous winds in Lukla.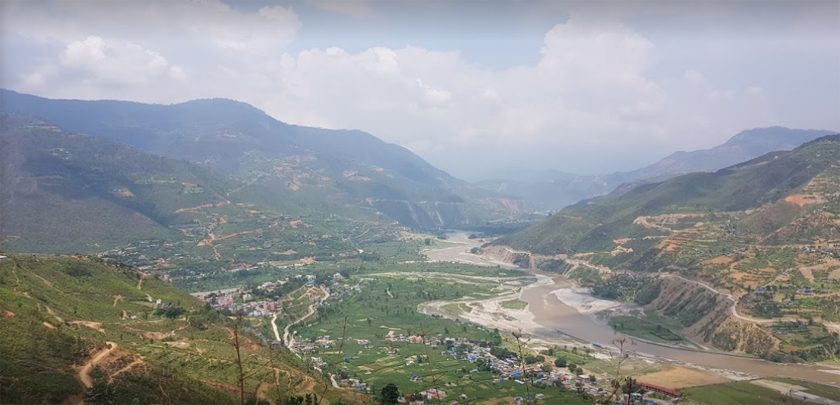 During peak, the airport served 24 flights per day, However, the airport had serious problems handling the mass of tourists traveling to Lukla. Following this, plans were developed to upgrade the airport.
The Manthali airport is at an elevation of 1,555 feet (474 m) above mean sea level. It has one runway which is 518 metres (1,699 ft) in length
IATA: RHP
ICAO: VNRC
World Area Code: 755
Dhangadhi Airport
Dhangadhi Airport is a domestic airport in Kailali district of Nepal. It is located 3 km away from Dhangadhi. Dhangadhi Airport is on the process to be upgraded to an international airport.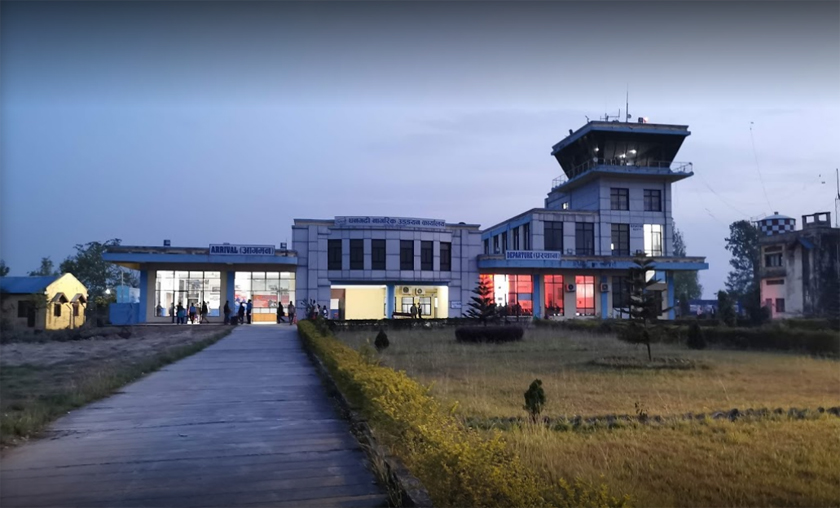 Dhangadhi Airport was established on 6 July 1958. The surface of the runway is paved with concrete and has a length of 5000 ft. With an elevation of 600 ft, it is 650 km away from Kathmandu. The IATA and ICAO codes for Dhangadhi Airport are DHI and VNDH respectively.
Major domestic airlines of Nepal operate daily flights to Dhangadhi. Buddha Air has daily and direct flights from Kathmandu to Dhangadhi. From Dhangadhi you can explore further popular places such as Tikapur National Park, Karnali Bridge and Ghodaghodi Tal.
IATA: DHI
ICAO: VNDH
World Area Code: 755
Phaplu Airport
Phaplu Airport is situated at Solu Dudhkund Municipality of Solukhumbu District, Province No. 1. The airport is in close proximity to District Headquarter, Salleri. This airport is the gateway to Khumbu Trekking Route. Phaplu is a mountainous trekking town located in Salleri-2, Solukhumbu, Nepal and a popular gateway to Everest Base Camp.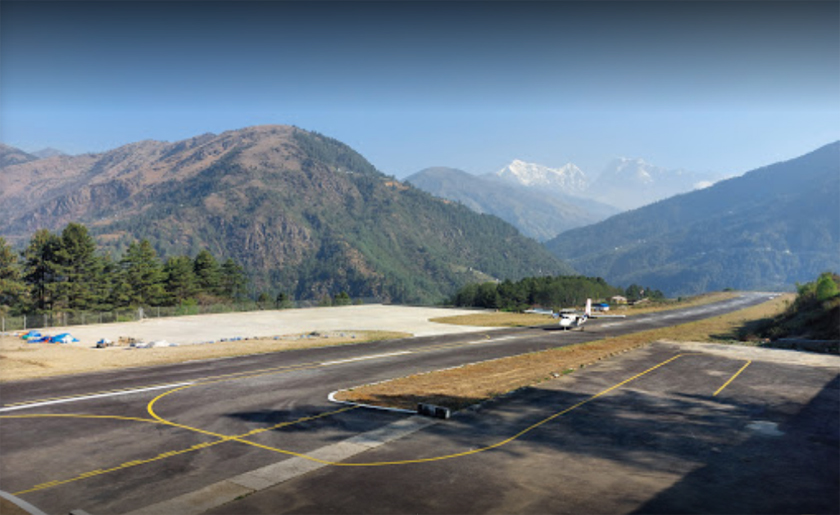 Phaplu Airport being one of the iconic airstrips of Nepal features vibrant terrains, constantly changing weather and aggressive wind factor jointly inviting harsh circumstances for flight operations. The airport completes majority of flights by early morning due to the wind behaving vigorous at day time. The weather instrument at the airport's ATC (Air Traffic Controller) tower has recorded a maximum of 43 knots of gusting wind while the safe airspeed for aircraft in this airport is 10 to 12 knots. Especially, the airport encounters headwind.
The town situated at the altitude of 7918 meters features an airport named after it known as Phaplu Airport. Residing at the elevation of 8035 ft. in the lap of magnificent Himalayas, Phaplu Airport is serving the town providing a faster and reliable means of air transportation to the locals and the tourists.
IATA: PPL
ICAO: VNPL
World Area Code: 755
Janakpur Airport
Janakpur Airport is situated at Janakpurdham Sub Metropolitan City of Dhanusha District, Province No. 2. Janakpurdham is a historical, religious and cultural tourist destination due to the state ruled by King Janak, the birth place of Goddess Sita, the existence of Ram Janaki Temple, Ganga Sagar and Mithila Culture and also recognized as the city of Ponds in Nepal.


Janakpur Airport is a domestic airport in Dhanusa district of Nepal. It is operated by the Civil Aviation Authority of Nepal (CAAN). It is located 4 km away from Janakpur. The biggest temple of Nepal known as Janaki Temple lies in Janakpur.
Janakpur Airport was built on 13 February 1960. The surface of the runway is paved with asphalt and has a length of 4000 ft. With an elevation of 256 ft, it is 200 km away from Kathmandu. The IATA and ICAO codes for Janakpur Airport are JKR and VNJP respectively.
This city is located about 225km south-east of Kathmandu. Janakpur is the third largest city in the Terai region after Biratnagar and Birgunj, and it is the seventh largest city in Nepal.
IATA: JKR
ICAO: VNJP
World Area Code: 755
Chandragadi Airport – (Bhadrapur Airport)
Bhadrapur Airport, also known as Chandragadhi Airport. Chandragadhi Airport is situated at Bhadrapur Municipality of Jhapa District, Province No. 1. Due proximity to eastern boarder of Nepal, the airport finds strategic significance as well as domestic destination for travelers coming from north eastern states of India, Bhutan and Bangladesh as well. In last few years, the airport has rapid growth in air traffic as observed from the records.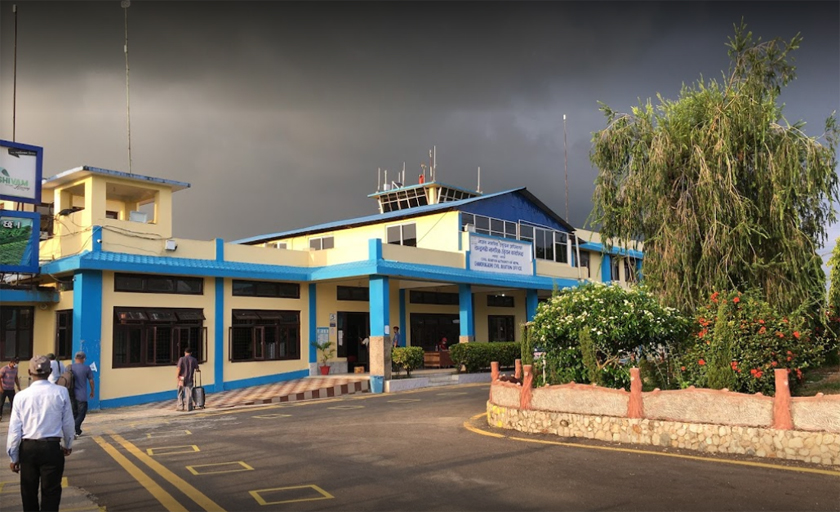 The airport handles air service operations by the Nepalese Army as well as commercial services by Yeti Airlines and Buddha Air. It is operated by the Government of Nepal.
IATA: BDP
ICAO: VNCG
World Area Code: 755
Talcha Airport – (Rara Lake, Mugu)
Rara Lake is the largest lake of Nepal. Known also as "Mahendra Taal", this exotic lake lies in Mugu district in western part of Nepal. At an altitude of 2990m, Rara lake lies between the coniferous forests, mirroring the snow capped Himalayas.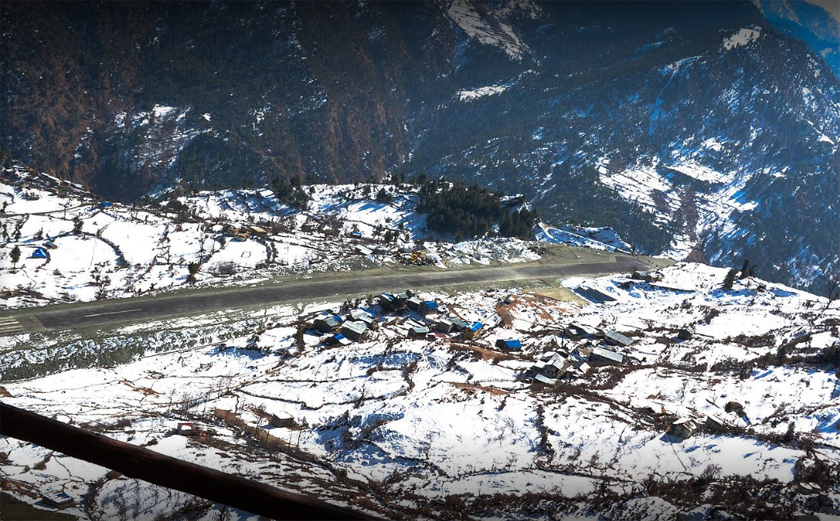 It is extended up to 10.8 sq km with an oval shape. The lake is recorded to be 167m in depth, enrich with different rare aquatic species. The lake lies within the Rara National Park, which is by far the smallest national park of Nepal. Rara Lake has been a favorite travel destination for domestic internal as well as external tourist.
The remote location has been a concern for lot of people who wants to get glimpse of the spectacular lake. Rara lake is connected with rest of the country through an airstrip at Talcha. A serene hike of nearly 2 hours is required to reach the lake from the Talcha Airport. The Talcha airport was constructed in 1975 but was only blacktopped in 2015. However, the regular airways option from Kathmandu to Mugu have help lots of visitors to enjoy short trip to Rara lake.
The flying time from Nepalgunj Airport to Talcha Airport is only about 30 minute is our Dornier-228 aircraft. Talcha Airport or Rara Airport is one of the small airports that lies in the high elevation area of Nepal. Due to the short runway and frequent snowfall it is one of the dangerous airports in Nepal.
IATA: TAL
ICAO: VNRR
World Area Code: 755
Juphal Airport – (Dolpa Airport)
Dolpa Airport, also known as Juphal Airport is a domestic airport located in Juphal, Thuli Bheri serving Dolpa District, a district in Karnali Pradesh in Nepal. It is the only airport of the district.


The airport serves as the gate way to Shey- Phoksundo National Park where the Phoksundo Lake is the major attraction. The airport also serves for the means of connection to Upper Dolpa Trek which is one of the famous destinations for tourists.
IATA: DOP
ICAO: VNDP
World Area Code: 755
Tumlingtar Airport
Tumlingtar Airport is situated at Khandabari Municipality-9 of Sankhuwasabha District, Province No. 1. It is the gateway to Makalu – Barun National Park which is famous for its natural beauty and bio- diversity. Tumlingtar starting point of Arun valley trek, Arun valley trekking is a non-touristy and less crowded trekking destination in Nepal.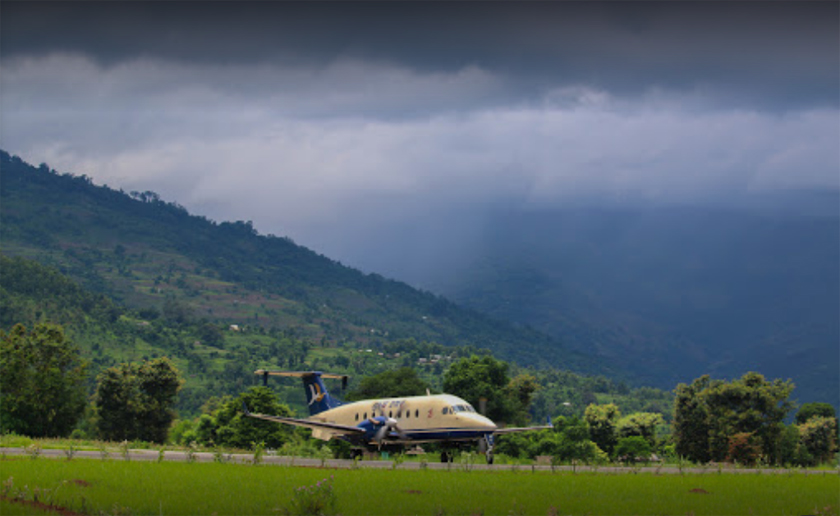 Located between Sagarmatha and Makalu-Barun National Park, Arun valley, "Deepest valley in world" situated 435m from above sea level.
IATA: TMI
ICAO: VNTR
World Area Code: 755
Trekking in Nepal with Himalayan Trip!
Each trek trip Himalayan Trip offer includes transport, accommodation, guide, the various insurances you need, etc. We prepare you for an original stay, with a rhythm which will allow you to appreciate every detail of your hike. We also allow you to meet people and even to spend nights with the locals! Check the most beautiful regions with us!