Nagarkot
Tourist Places
Nagarkot Hill Station
Nagarkot is a nearest hill station from Kathmandu city. It is 35 kilometers (an hour drive) away from Kathmandu. Nagarkot is one of the most scenic spot from where an excellent view of snow-capped peaks of the Himalayan Ranges in eastern Nepal can be seen (if weather permits), as well as renowned for the spectacular sunrise view.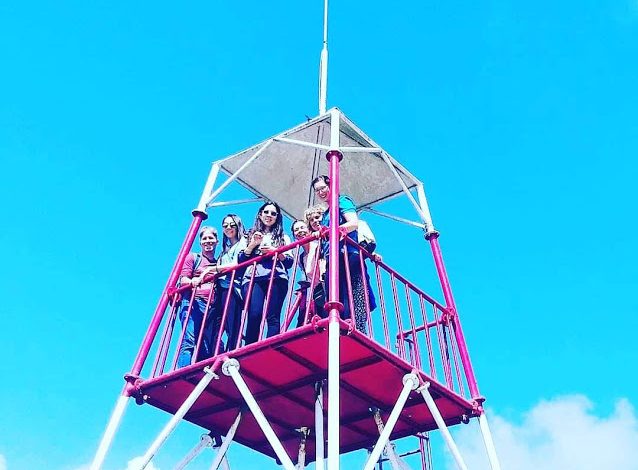 There are many places around Kathmandu to see great mountain view and natural beauty. Nagarkot is one of them. Nagarkot an internationally renowned resort set on the edge of the Kathmandu valley. It lies at an altitude of 2150 and is located 32 kilometers north-east of Kathmandu. Nagarkot hill station is one of the best hill station for honeymooners.
Most of the travelers drive to Nagarkot to spend a night so they can view early sunrise the next morning. October, March will be a special treat to your eyes if you are visiting Nagarkot Hill Station. Moreover, June and September are also a great time to tour this place. After spending a night, travelers prefer to hike to Sundarijal, Sankhu, or Changu Narayan.

Trekking Option from Kathmandu.
If you have more time, trekking is a good way to get to Nagarkot. The village is on the 3 days trek near to Kathmandu. The trail starts in Sundarijal, a short bus or taxi ride from Kathmandu, and continues on to Chisapani (2,150 m), 5.5h and then to Nagarkot (2,163 m), 5-7.5 h.
From Nagarkot, you can continue on the Kathmandu Valley Cultural Trekking Trail to Dhulikhel in about 6 h. As you leave Nagarkot, the trail climbs up to the tower of Nagarkot. From the tower there are excellent views of mountains including views of Mt Everest and Kathmandu Valley. The trail descends through rhododendron forests and small villages before arriving in Dhulikhel.
From Kathmandu, The Nagarkot Day Hike is one of few ways that you can see Mount Everest from within the Kathmandu Valley. This spectacular single day tour leads you to the scenic hilltop village of Nagarkot. At 2195 meters (7201 feet), you are confronted with eye-popping views of the absolute most majestic peaks on the planet.
Travel to Nagarkot
You can travel to Nagarkot in different ways. Either you rent a private car from Kathmandu, take a taxi, take the bus from Thamel to Nagarkot or rent a motorbike in Kathmandu and drive there yourself. Personally, I think hire the private car is the best way to get there. You travel with the locals and get to see a more local side of the country – a great experience.
Weather and Climate
Nagarkot has a pleasant climate all year round with an average temperature of 14.9 degrees Celcius. The climate is both warm and temperate. The driest month is December, and the summers have the most rainfall.