Patan
Tourist Places
Patan Durbar Square
Patan Durbar Square, situated in southeast of Kathmandu city, is full of ancients palace, temples and shrines and beautiful carvings.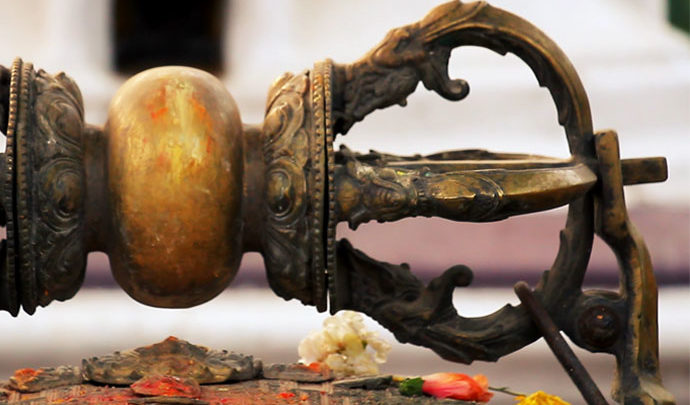 Lalitpur Metropolitan City, historically Patan, is the third largest city of Nepal after Kathmandu and Pokhara. It is located in the south-central part of Kathmandu Valley which is a new metropolitan city of Nepal. Lalitpur is also known as Manigal. Patan Durbar Square is a monumental area in Kathmandu Valley that is packed with ancient monuments, temples and shrines. Patan dubbed as the City of Fine Arts. Patan Durbar Square notably exudes skillful craftsmanship as demonstrated by its elaborate architecture.
The history of Patan dates back to 3rd century when the kingdom was ruled by Kirat Dynasty. Then the kingdom was handed over to Lichhavis and Mallas until the Shah Dynasty took control over the entire Kathmandu Valley and Patan became a city in the kingdom of Nepal. Today Patan resides within the city of Lalitpur which got its name from a farmer named "Lalit". He was believed to carry Rato Machindranath, a Hindu God, from the state of Assam, India, to the valley to end the worst drought going on in that time. It is believed that the Great Emperor Ashoka visited the place in 250 B.C. Built five Buddhist stupas, four at four different corners of Patan and one at the center. There are thousands of temples and monuments located inside and around the Durbar Square
Some areas to see in Patan:
Patan Museum: Patan museum is situated inside the Patan Durbar Square. This museum is specialized in bronze and religious objects. Tourists can explore the ideas of fine arts in Patan museum.
Krishana Mandir (Temple):  Krishana Mandir is situated in the area of Patan Darbar Square. Krishna Mandir made of stone with a Shikhara style temple.
Golden Temple:  Golden Temple is situated inside the Hiranya Varna Mahavihara. This Temple was built in the 12th century.
Kumbheshwor Temple: Kumbheshwor temple is a five-tiered temple. This temple belongs with the Lord Shiva.
Jagatnarayan Temple: Jagatnarayan temple is situated in Sankhamul, Patan. This temple belongs with Lord Vishnu. Jagatnarayan temple has many fine stone images.
Mahabudhha Temple: Mahabudhha temple is situated just ten minutes walk from Patan Durbar Square. This temple was built by the terracotta bricks and each brick contains the images of Buddha. This is one of the fantastic temples in Patan.
The Ashokas Stupas:  The great emperor Ashoka once visited Kathmandu valley and built four Stupas in 250 BC at the four cardinal direction of Patan. These Stupas are the evidence of the Patan city of religious importance.
Machhendranath Temple: Mchhendranath temple is situated in Tabahal, Patan.  Mchhendranath is very important god in Patan. As he is a god of many guises and associated with the rain.
Minanath Temple: Minanath temple, next to Machhendranath temple, was built in 16th century.  Minanath is the teacher of god Machhendranath.