Agencies
Trekking Agencies
Himalayan Trip Nepal
Himalayan Trip Nepal is an adventure trekking company, organising treks in Nepal, Tibet, India & Bhutan. Himalayan Trip (P.) Ltd, organises enjoyable and successful holiday travel. Warm welcome to enjoy the hospitality of Himalaya People!.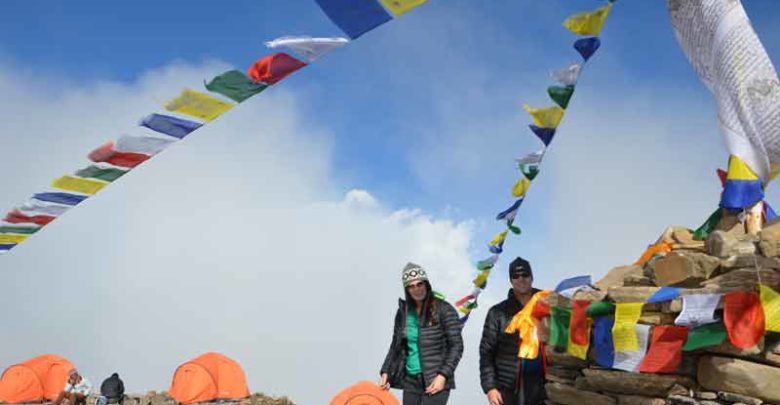 It gives us great pleasure to introduce our company  Himalayan Trip (P). Ltd, Nepal one of the upcoming leading trekking company with 5 years of dedicated services to Nepalese tourism.
Our main objective is to make family holiday tours more comfortable, more exciting, and most memorable. The passion is to CHANGE the entire scenario that exists on the Nepalese market. An array of NEW services is introduced. They are welcome by customers with open arms. We want to be different, this is our most outstanding quality. It is a trait which segregates us from the rest of the competition.
We are aggressive, intense & passionate of our business of travel promotion. We provide a lending ear to understand the changing profile of today's traveler. We are going to pack a lot of things to do and see in a short holiday, for some it may be taxing, for most it is the best way to holiday. Our young and vibrant team is full of ideas and eager to provide the right, comfortable and memorable to our valuable guest services.
We offer the world's most enjoyable holidays within Tibet, Bhutan, to exotic destinations in Nepal and abroad where everything is taken, care of – from beginning to end. Our customers don't have to do a thing – except, of course, have a good time. Our strategic mergers and alliances with the world's leading leisure travel agencies allows us to offer to the Indian traveler a choice of world-class international holidays. This tempting array of choices includes budget tours.
For those customers traveling in Nepal, we provide the entire gamut of services from customizing guided tours to arranging theme evenings. Our goal is to help travelers, both foreigner and domestics to rediscover the mystic of travel for travels sake. The backing of our global brand gives our customers the confidence and the freedom to enjoy a host of activities designed by us: safaris, adventure travels, fairs and festivals, interest holidays and incentive tours.
We also organize luxury tours, high pass adventures, trekking in Nepal, hiking in Nepal, mountain expedition, peak climbing, which have ethical and historical values. We are also engaged in organizing packages for fun, sightseeing tours, adventure, group packages, meditation, shamanism tours, helicopter tours and Meetings, incentives, conferencing, exhibitions (Mice Tourism).
We feel proud and dignified to acquaint yourself with the potentiality and the cost effectiveness regarding the services, let it be any field, inculcating, enhancing and imparting the training package to the students, from the renowned schools, colleges, institutes, corporative offices, industries ( Govt., Semi-Govt., Undertakings, Pvt. Company, NGO's and various clubs etc.).
If you have any applicant for outbound tours for Nepal, Tibet and Bhutan, please let us know. We provide services as overseas insurance, hotel bookings, foreign exchange, air tickets and visa services. We hope and trust that you will give us a valuable chance. Please feel free to write/contact us by phone.