Bosan Danda called generally (White House) which is the nearest spot to day hike from Kathmandu. Anyone who is in search to spend the day trek with friends, family, and relatives, Bosan Dada might be a considerable option for any visitors.
Its a small growing tourism destination near to Kathmandu. You have to cross Taudaha lake which is also a hub of the number of fish and migratory birds, with an incongruously lonely tree in the center of the large water pool.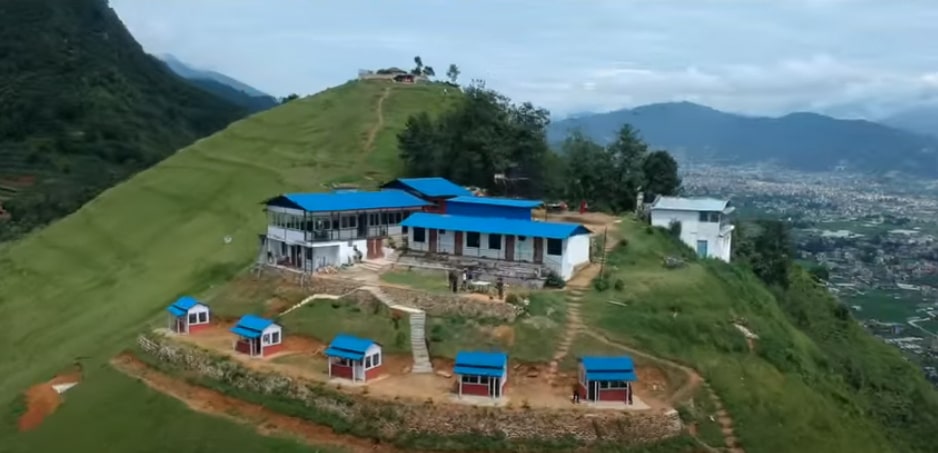 A quick hike with rewarding Langtang Mountan views, you'll walk through ancient settlements along jungle paths to the top. The hiking will take you to Lanagol before climbing up to Bosan Danda.
Bosan Danda is also the prominent day hiking as well as a cycling destination. People usually initiate the hike to the Bosan Dada right from Taudaha lake. Also, the adventuring way to top of Bosan Hill with riding a bike/mountain bike is next adventuring journey
Bosan Danda is situated amidst unique natural beauty and is 5 km. ahead from Balkhu ring road (way to Dakshinkali) Kathmandu. It's about half an hour drive from Kathmandu to Taudaha. Once you cross the Taudaha then take a hike to Bosan dada. You will take 1:30 hour passes by the traditional and cultural surroundings of Bosan village.
Nearest major attraction is Taudaha. The name, Taudaha, comes from a combination of Newari words 'Ta', meaning snake and 'Daha', which means lake.
If you're in Kathmandu for a short while but still want to get a whiff of pristine mountain air, a short hike is your best- Bosan Danda Hiking is a cheap, noteworthy, gorgeous and do wonders for your health as well! Discover the 5 best places for hiking in Kathmandu.
Highlights of the Areas.
Chobhar caves are an extensive network of natural phreatic caves near the village of Chobhar, which is located 9 km southwest of Kathmandu.
Dakshinkali Temple, 14 miles (22 kilometers) south of central Kathmandu and on the edge of the Kathmandu Valley, is a famous sacred Hindu temple.
Kirtipur is one of the oldest settlements in the Kathmandu Valley. This small town is recorded as an ancient capital of Nepal.
Whoopee Land a modern amusement waterpark has come into operation in Chobhar,Kirtipur. The site is located 3.5 km from Balkhu.
How to reach Bosan Dada.
A local bus is available from the old bus park to Taudaha and from there you travel right to the Bosan Dada via off-roading. Usually, people hike for three hours from Taudaha to reach on top of Bosan Dada. Or you can hire a car to Taudaha and short hike to Bosan Danda and return to Kathamndu.
Accommodation Facility
Best rated as family-friendly Resort in Bosan Danda, Blue Mountain Resort features comfortable accommodation, delicious foods and full facility Bar. The resort also features adequate parking and green area around the property. Having own land area of 55 Ropanis with beautiful botanical garden.
Best Time to Travel
Bosan Dada can be visited any time of year. As a predominantly Newari town, visiting during a Newari festival makes for a fascinating visit. These include Gai Jatra in August, and Yomari Punhi in December.

Bosan Danda Map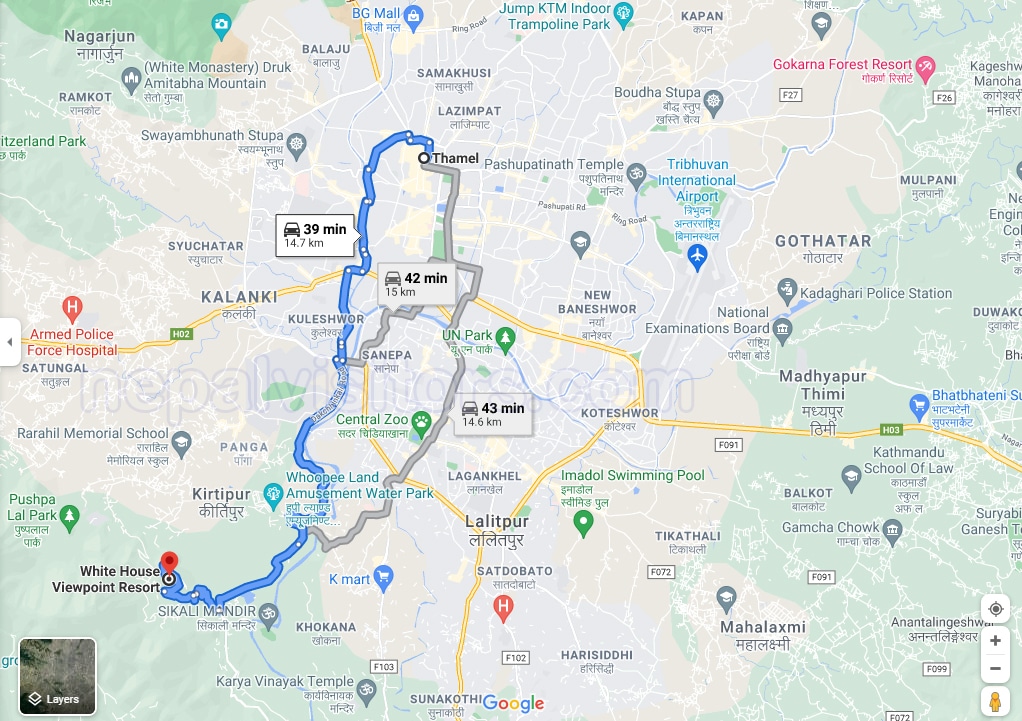 Summary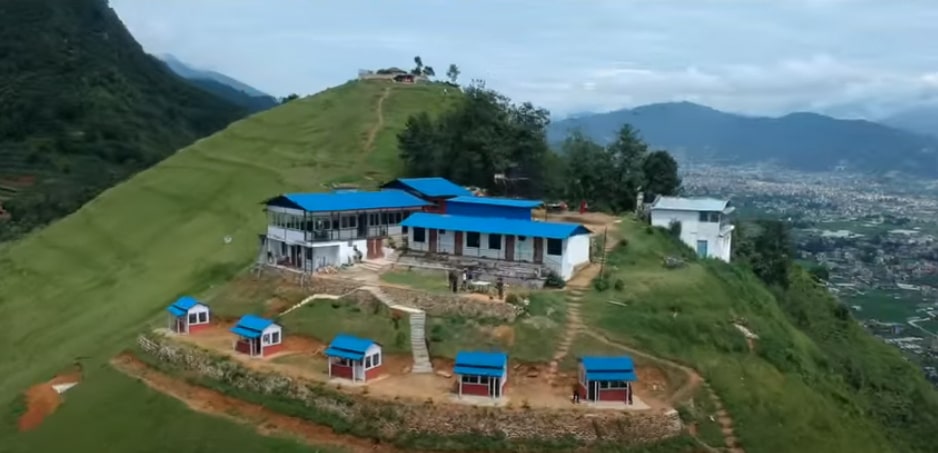 Brand Name
Product Name
Price
Product Availability