Festivals
Know Nepal
Tiji Festival
The Tiji Festival is the most auspicious festival in the Upper Mustang region of Nepal. A lunar festival, every year the dates are different.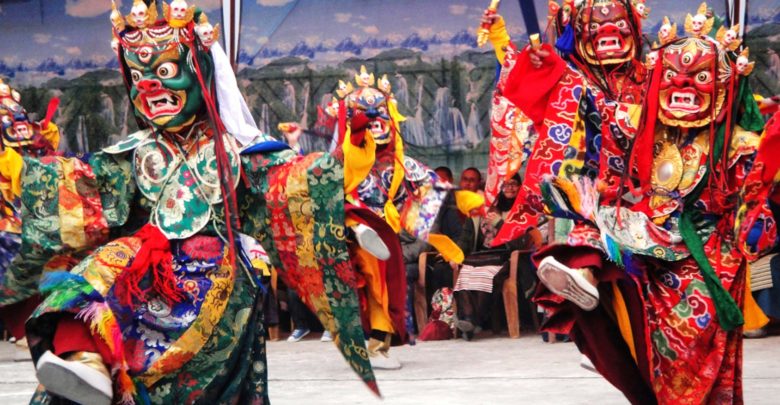 Tiji Festival celebrated in the Lo Manthang region by Tibetan Buddhist people is a colorful festival of the Upper Mustang. Celebrated once a year for three days in the beginning of the harvest season. The festival is believed to be celebrated to dispel the demons.
Tiji is a fascinating annual three-day festival consisting of Tibetan rituals that celebrate the myth of a son who had to save the Mustang kingdom from destruction. The festival is  indigenous to Lo-Manthang, Upper Mustang. Mustang is famous for adventure sports such as cycling, rock climbing, horse riding and mountain biking. Due to expensive restricted area permit, very few foreign travelers visit this area by mountain biking.
Dorje Jono (known also as Dorje Phurba, Vajrakila, or Vajrakumar) is the name of a deity in Vajrayana Buddhism, an age-old Buddhist practice in India and Nepal. The Buddhist masters Padmasambhava, Vimalamitra and Shilamnju (of Nepal) went on to introduce this practice to Tibet during the 8th century CE, where it then branched into many lineages.
Padamasambhava instructed the major steps in the sacred dance of Vajrakila at Samye Monastery in Tibet. Chhode Monastery at Lo Manthang in Upper Mustang is famous for its performance of Vajrakila practice and ritual.
However, the Tiji Festival in Upper Mustang did not start until the 17th century, when the Mustangi King Samdup Rabten invited Sakya Trizin Ngawang Kunga Sinam to come to Lo Manthang. He stayed at Lo Manthang's Chhode Monastery and performed the special Vajrakila ritual for the wellbeing of all sentient beings, and also to dispel all negative elements in Mustang.
Since then, the monks of Chhode Monastery have been performing this religious dance every year in Lo-Manthang, over three days in the courtyard of Mustang Royal Palace. Originally it was performed at the end of the twelfth month of the Tibetan calendar, but nowadays it is performed during third Tibetan month (May).