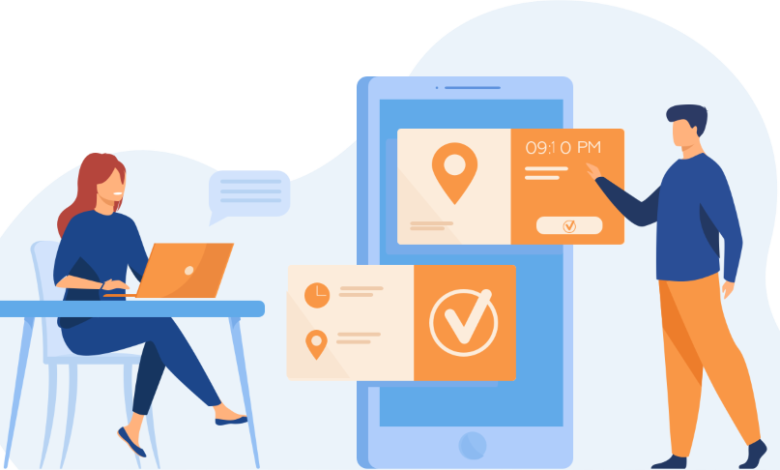 Whether you're looking to take a break from the stress of everyday life, or just immerse yourself in the beauty of nature, taking a hike could be the solution. Nepal, the dreamland for trekkers, connects the highest mountains in the world in the stunning Himalayas with warm-hearted people, golden temples, charming villages, and a dense jungle in the lowlands, home to a unique wildlife. This combination has made Nepal one of the greatest travel destinations in the world.
Many traveller's decide to do Nepal trekking for their holiday. But, it is quite difficult to choose the right trekking agency. Because there are more than 1200 government registered trekking agencies in Nepal.
The choice of trekking agency is a critical decision as the entire trekking experience depends on the travel agency. Their management and the guide they provide.
To help how to book your Nepal trekking packages, we have listed down some helpful tips to aid you to make the best decision.
Know what you want and expect
Before looking for the travel agencies to trek with, you need to know what you expect from them. More than two thousand trekking agencies in Kathmandu alone and a few hundred registered companies in Pokhara. Finding the right tour operator can become challenging when you add several hundred hotels, guesthouses, and numerous unregistered operators offering trekking services. You work hard throughout the year, and a vacation is a well-deserved reward for yourself, so make sure you find the right company to make your trekking experience a memorable one.
Choosing the right agency.
Check if the company has a government license and has completed a registration procedure with at least one umbrella organization such as the Department of Tourism in Nepal, Nepal Tourism Board (NTB), or Trekking Agencies' Association of Nepal (TAAN). Although this does not guarantee you will have the best experience. Ask what the safety standards are for the company and what it does to implement its policy.
Ensure that the company has high and up-to-date safety standards and is adequately equipped for all treks. You can also find out about a company's health and safety standards by visiting its website, emailing its previous customers, or checking online reviews.
Don't know which agency to choose? Here is our list of top reliable trekking agency in Nepal. This article may give you some idea about the treks that may fit your requirements.
Demand full transparency.
Lack of transparency is the most basic and also the most overlooked red flag. Review an agency's website and, if you don't see an address, bios and a client reviews, then this agency is likely not worth your time. If an agency looks like it is hiding something, then it probably is. It's that simple.
Right time (seasons) to travel.
The peak trekking seasons in Nepal are autumn (September-November) and spring (March-May) when the weather is warm, skies are generally clear, and conditions are at their best for outdoor activities.
If you're visiting in the spring (March-May), you'll be fine with a simple t-shirt during the day but the nights can be a bit chilly. The summer is on from June to August and during this time, the weather is either hot and humid or rainy. If you're planning to visit Nepal during the monsoon season, you should definitely add an umbrella and a raincoat to your Nepal packing list.
When you travel solo, you can choose the best time for you to travel. You will have no obligation regarding the timing of the team. You will have the freedom of choice, as there is no one else you need to be accounting for. Whenever you wish, you can pack your bag, and get going.
Know your hike limits.
When you're choosing a hiking trail, it's best to start small. Pay close attention to the difficulty rating of your chosen trail and be realistic about your limits. An average hiking pace is about 3 miles per hour, but you'll need to add an hour for every 1,000 feet of increased elevation. Remember, choosing a hike with too much distance or elevation can leave you sore – or worse, stranded.
Trek agencies and their guides
Guides are one of the most important factors that shape your trek experience. Make sure that the agency you chose provides you with a guide with valid guide certificates. It assures about your guide's training and expertise to assist you.
Check whether your guides have insurance and proper gears because it is a must while going for trekking in remote places.
Some trekking agencies also provide guides who speak other than English.
If you look for agencies with multi language guides, you will be in benefit. These guides speak languages you are comfortable.
Finding the Right Price
If you're booking your local trekking agencies in Nepal, it's tempting to go with the lowest price. Keep in mind, a lower price is often not worth the savings. Too often (especially if you get lured in by a guide on the street), travellers return dissatisfied – or worse – with a story of being left in precarious situation or abandoned by a guide who wasn't properly trained. Trekking at high-altitude carries significant risks, often life-threatening, and even as budget travellers we can't afford to abandon our better judgment for a lower price. Finding the right price from a reliable agency for an experienced guide should be your main focus – not simply trying to find the lowest price.
Travel Packing List
It's important to be prepared, but a heavy backpack can make hiking feel like a chore. Avoid overpacking by sticking to the essentials and saving weight where possible. For example, a travel-size tube of sunscreen is a better choice than its full-size counterpart. And if you're hiking alongside a clean water source like a creek or river, you can filter water instead of carrying it all on your back.
Before visiting you should know that Nepal is a conservative country and you should have this in mind when planning what to wear. If you're a girl, bare shoulders or knees can be seen as disrespectful and will make it difficult if you're visiting ancient temples of UNESCO heritage sites. Nepalese women usually wear saris and kurtas or jeans with moderate tops in the urban cities.
Nepal Trekking are not allowed to take pets, weapons, explosives, radio transmitters (shortwave radios are permitted), automobiles, or motorcycles to their assignments. Do not pack flammable materials or liquids such as lighter fluid, cleaning solvents, hair spray, or aerosol containers.
Know the rules and regulations.
Every park and trail has its own set of rules. Do your homework before your hike so you know what's allowed. All hiking areas will ask you to follow "leave no trace" principles. This means leaving the hiking area as you found it and packing out all of your trash. Most parks prohibit feeding wildlife, and there will be additional rules on camping, straying from marked trails and building campfires.