Blogs & Articles
Essential Travel
Best Hiking Boots for Nepal Trekking
When preparing for a hiking or backpacking trip, footwear will be one of the most important gear decisions you'll make. Blisters, strained muscles, and scrunched toes can quickly ruin any backcountry trip, so this is an area where testing and experience go a long way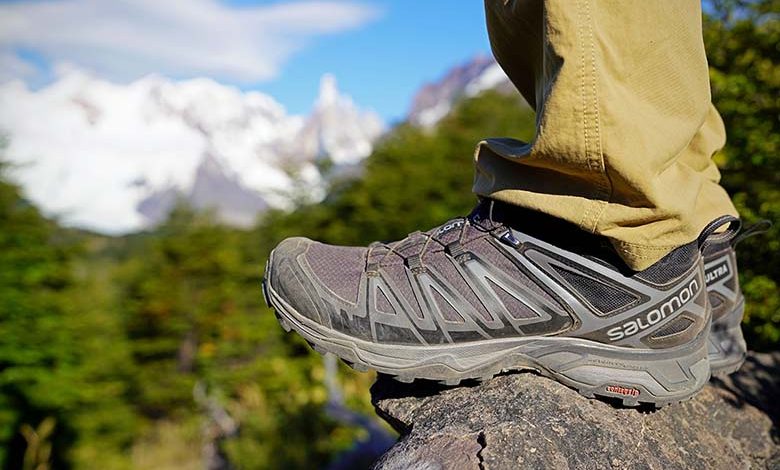 If you will be walking the 14-25 day Nepal trekking, the most important article of clothing you will have is your shoes. The common question are which are the best hiking boots for Nepal? What are the things I should consider before buying a hiking boot?. We hear these questions a lot and we are here to help you decipher which hiking shoes is best for Nepal trekking.
For a happy trek you need comfortable feet. Good boots have good ankle support, plenty of toe room for long descents, a slightly stiff sole to lessen twisting torsion, and are light because with every step you lift your boot up. Good hiking shoes or strong, durable trail running shoes are also OK, if they are your norm.
Gore-tex boots have an inner liner that help with warmth but your feet tend to sweat more in the warmer low country. You don't necessarily need Gore-tex boots. Good lightweight trekking boots or light all leather boots are perfect. Boots must be lightly worn in before trekking and this should include some steep hills to show up trouble spots.
Choose to visit a specialist outdoors shop and most importantly one that is staffed by people who are hikers themselves. They can usually provide great advice beyond just running back and forth with different pairs of boots. As well as comfort, they should also be able to guide you as to what will be up to the job too.
Whether you are trekking to Everest Base Camp or Annapurna Circuit Trek, we will help you decipher which boots to consider for trekking in Nepal. Men hiking boots and women hiking boots are both found at the list below:
Best Hiking Boots for Nepal Trekking
Ask your friends or anyone in a circle if they have used the boot you intend to buy. Conduct thorough research about the pros and cons of the boot. Here are some recommendation best hiking boots.
1. La Sportiva – Trango TRK GTX (USD 230)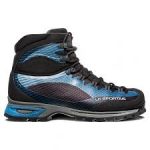 Lightweight and completely synthetic, this hiking boot is the ultimate in backpacking performance. Fully waterproof and designed to take a beating, the Trango TRK GTX can handle the toughest trails in any conditions. Minimal seams keep hotspots and blisters at bay, while the Vibram® Mulaz soles provide dependable traction.
2. Salomon Quest 4D 3 GTX (USD 230)
A multi-day backpacking boot with superior comfort, stability, and grip. QUEST 4D 3 GTX is all about walking comfort, with technologies to reduce fatigue over the duration of your treks. Light and cushioned with running shoe adapted technology, yet supportive enough for backpacking, this boot helps you get to the next camp site with happier feet.
3. Zamberlan 996 VIOZ GTX (USD 310)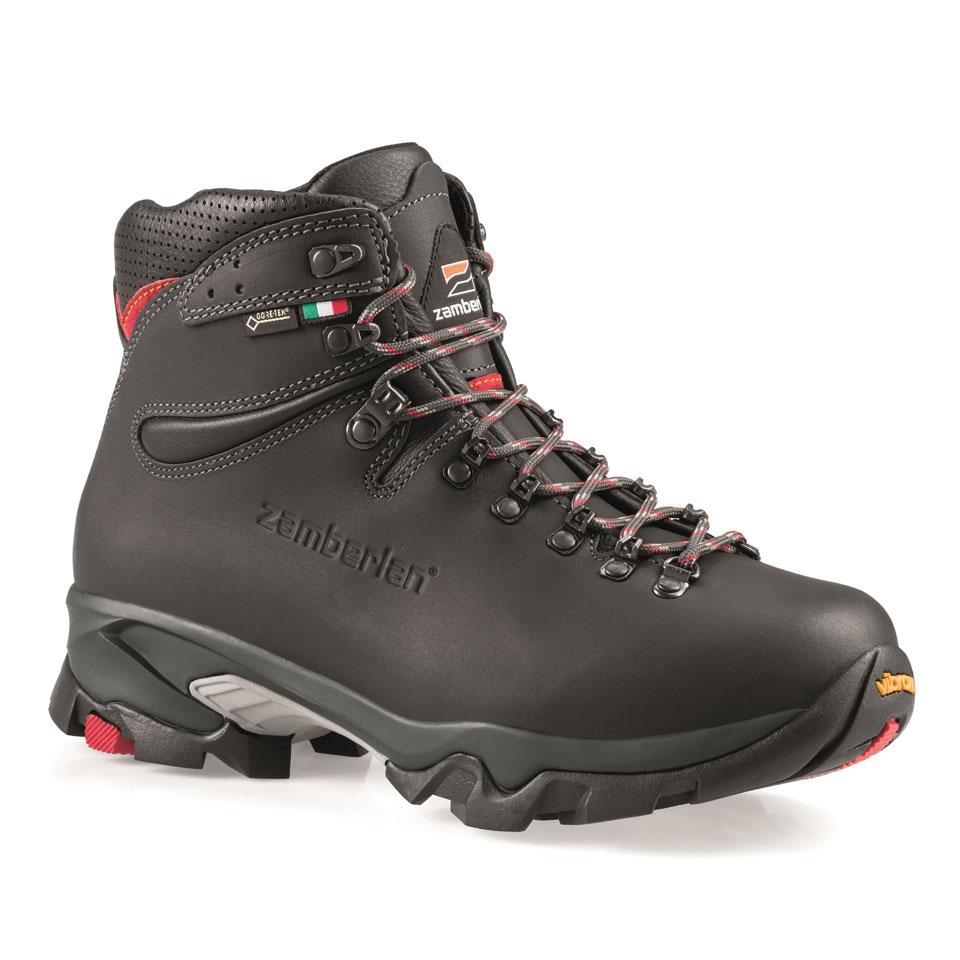 Zamberlan's best-selling boot, the 996 Vioz GTX® is a tribute to Italian comfort, performance, and design. Discover why this is one of the best-reviewed boots in the outdoor industry worldwide!. Zamberlan Hydrobloc® full-grain leather uppers with straightforward, clean and effective design for long-lasting durability and protection. Exclusive Zamberlan Vibram® 3D outsoles designed to provide excellent grip, superb downhill braking, and an energy producing, rock-forward motion. Wide lugs are easy to clean
4.The North Face Ultra 109 GTX Hiking Shoe (USD 210)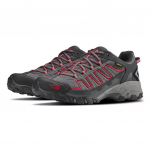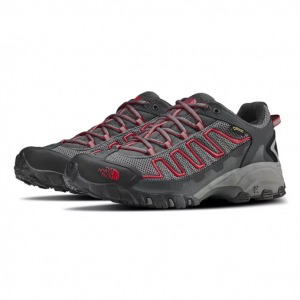 For maximum protection underfoot and subtle pronation correction, the Ultra 109 GTX from The North Face® gives you stability and traction when blazing down slick, uneven trail. For maximum protection underfoot and subtle pronation correction, the Ultra 109 GTX from The North Face® gives you stability and traction when blazing down slick, uneven trail. Uppers are made of GORE-TEX® Extended Comfort Range waterproof, breathable membrane. PU-coated leather upper midfoot support. Lace up closure for a snug, custom fit. Protective TPU toe cap for added durability. Compression-molded EVA midsole.
Important note: This is neither a sponsored post nor a post aimed at a particular brand for any purpose. All the boots listed in this blog are the ones which we see regularly in the mountains of Nepal worn by men and women. The boots mentioned in this blog are also used by our guides. We posted this due to the positive reviews and experiences we have heard over the years. We hope this blog has helped you in choosing the right hiking boots for Nepal.