Everest Trekking
Pikey Peak Trek – 10 Days
Wonderful trekking experience to the best vantage point of Everest. Many Trekkers call it as best point to witness Everest. Even Sir Edmund Hillary claimed it as his favorite spot to enjoy Everest. The name Pikey is derived from local Sherpa Clan deity which represents the sky over the nature.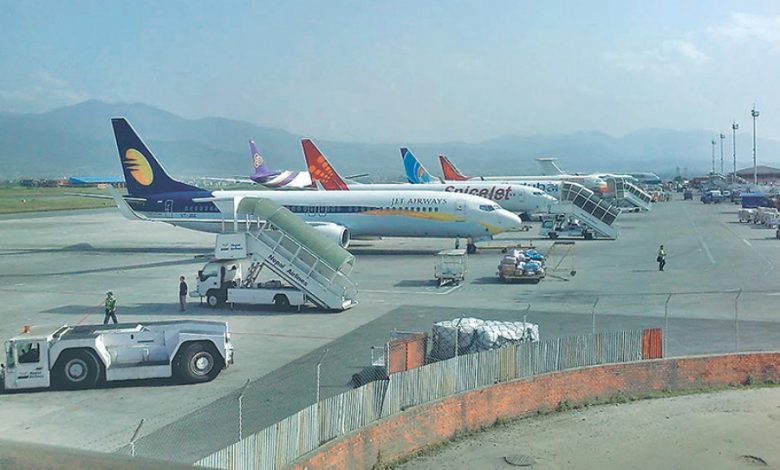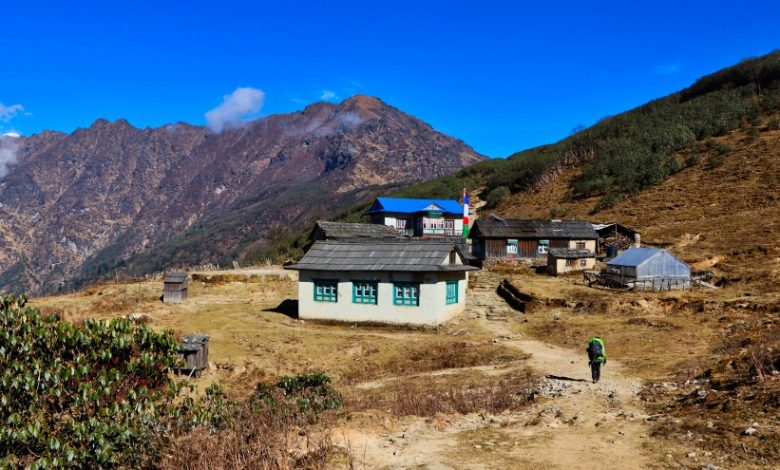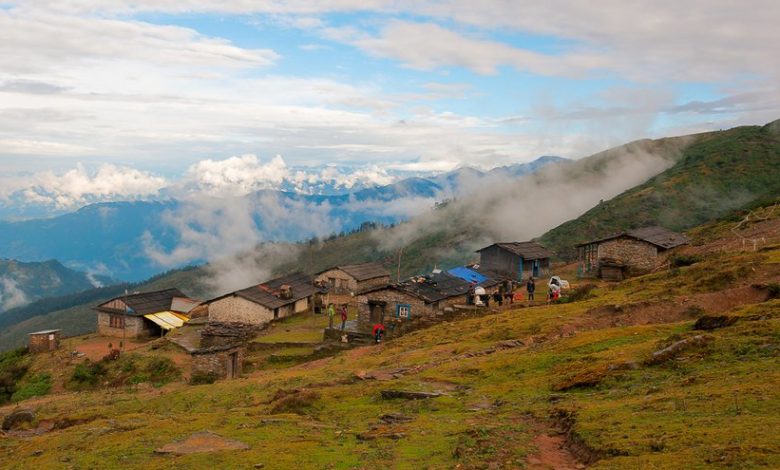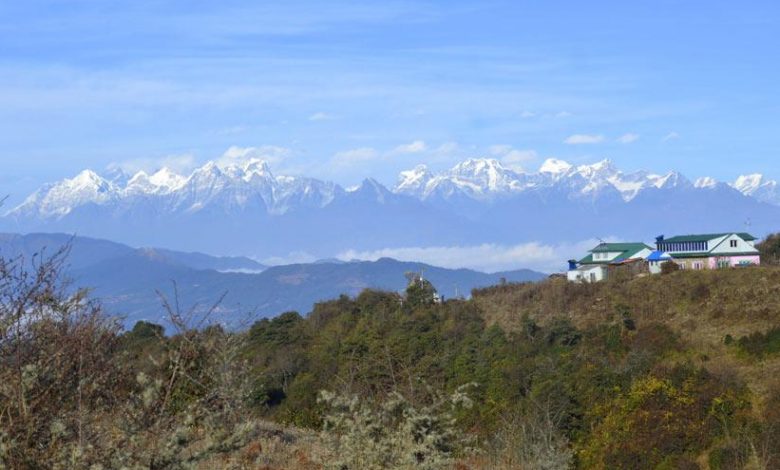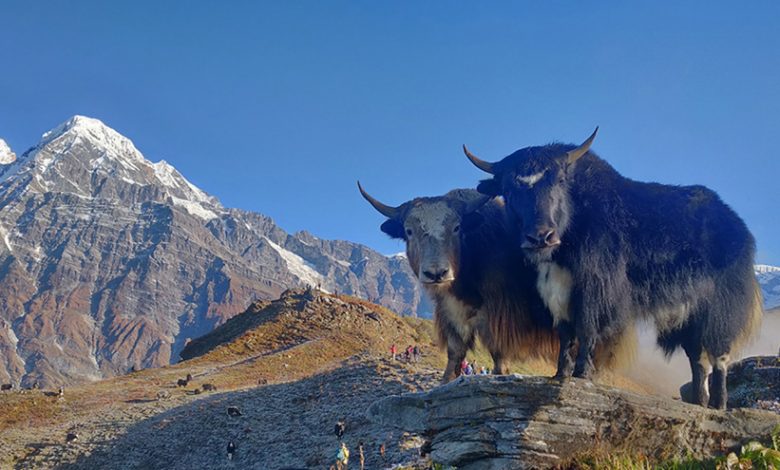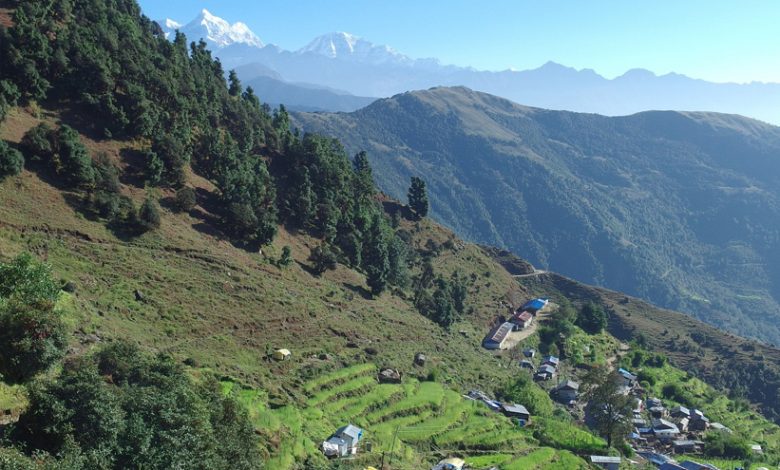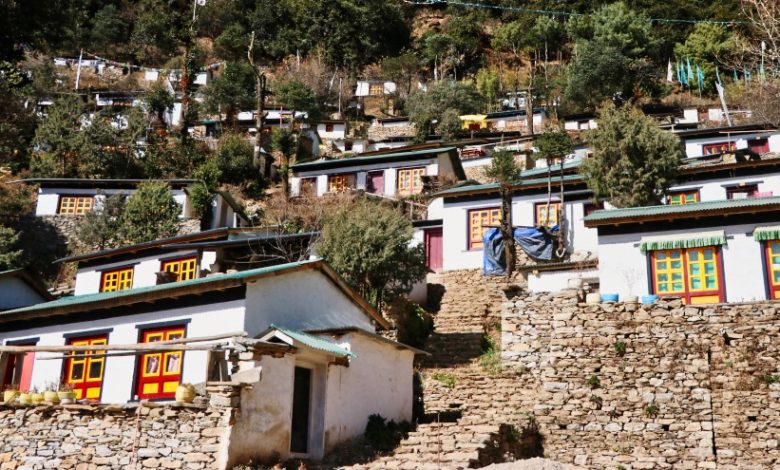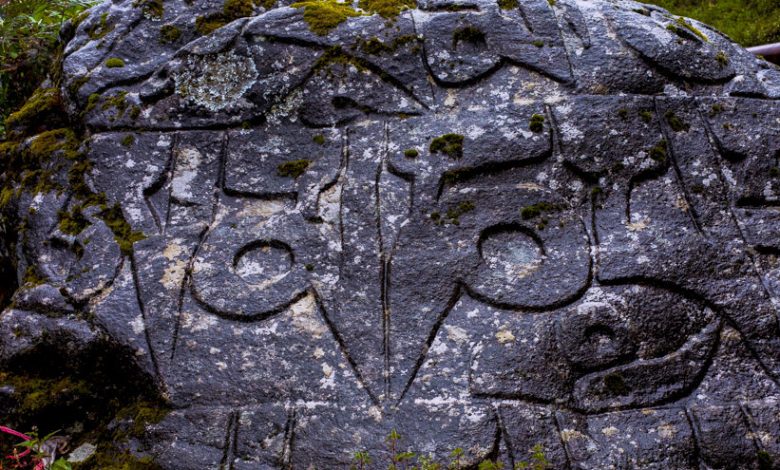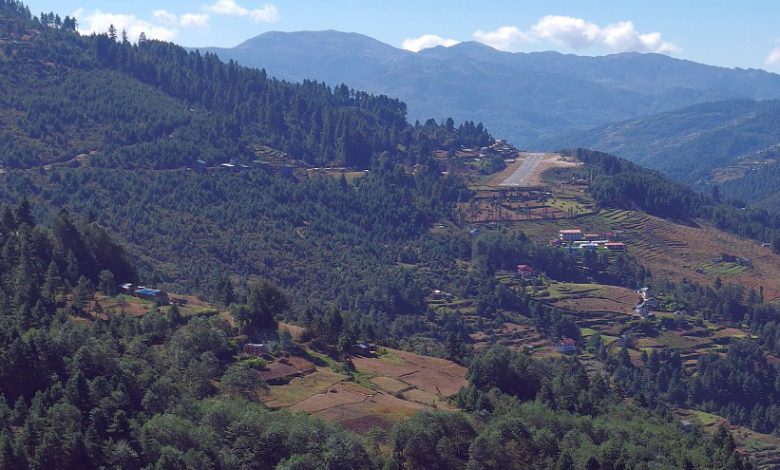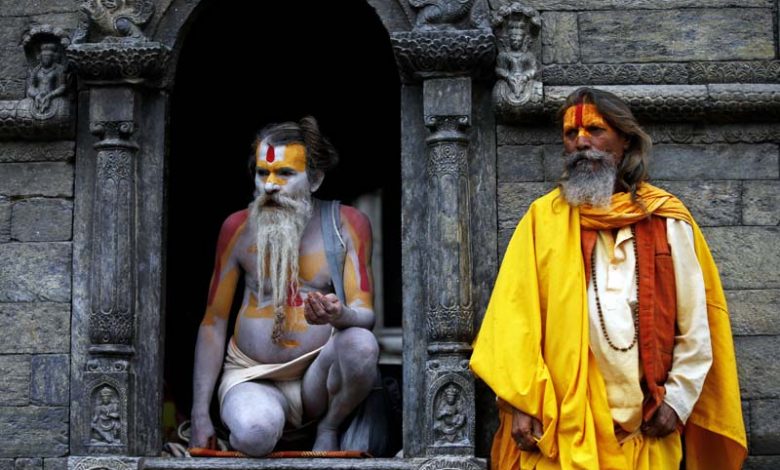 Pikey Peak Trek is an unexplored treks to the Everest region. This trek takes you to beautiful areas in Everest inhabited by Sherpa settlements. This trek is perfect for family trek and is one of the best hilltop destinations. Where you can see panoramic views of the Mount Everest and other neighboring peaks of the region.
An unspoiled viewpoint, is located at an altitude of 4065 meters above sea level in Solukhumbu district in Nepal. In the good visibility weather time, the pikey peak (4060m) offers the best sunrise and sunset panoramic view of Everest and more Himalayas range with the deep green valleys.
There are a number of different trekking routes and local trails in the lower Everest region which involve reaching Pikey Peak. In this trek you pass through the beautiful settlements of various ethnic groups, forest of rhododendron, valleys etc enjoying the beautiful landscapes and scenery.
If you're looking for a short trek in the Everest region near Kathmandu, this is a great (less discovered) route. If you're feeling very fit or are just short on time, this can be done in 3-4 days. But, a more leisurely 7-day trek allows for a physical workout without the stress, and a chance to visit a number of Buddhist sites (monasteries, gompas, and stupas). Both itineraries provide amazing views of the Numbur Himal range and Everest.
The highest point of Pikey peak trek is situated in the Everest region. It is now published under the Great Himalayan Trail section in Nepal and still very less demanding. All variations of the Pikey Peak trek start with a short, 30-minute flight or long drive (6-8 hours) from Kathmandu. Nepal Airlines, Tara Air, and Summit Air fly the route regularly.
Know before you go
This activity is subject to weather conditions on the day. If weather is not suitable for flying, the flight may be rescheduled for the following day
If the flight is cancelled, you can wait for next day or Alternative way to next destination
Check all of your necessary things to carry
Warm clothes and comfortable walking shoes are recommended
Pikey Peak Trek Facts
| | |
| --- | --- |
| Trip Duration | 07 Days Everest Trip |
| Tour Location | Kathmandu – Drive Dhap Bazaar – Pikey Peak – Phaplu – Fly Kathmandu |
| Trek Grade | Easy Trek with Family Holidays |
| Highest Elevation | 4065 m / 13336 ft. | Pikey Peak |
| Pickup Points | Kathmandu International Airport |
| Trip activities | Pickup + 5 Days full board Everest hiking + Kathmandu Sightseeing + Guide and Porters. |
| Group Size | 2-20 Persons. |
---
Trip Highlights of Pikey Peak Trek
Exploring an imposing view of Mt. Everest and many more towering Himalaya surroundings
Newly opened less explored and less crowded trek
Preserved culture, greenery and diversity of flora and fauna
Short and unique destination of Everest region
35 minutes scenic flight Phaplu to Kathmandu
Capture mesmerizing sunrise over the giant peaks
Explore colorful prayer flags, monasteries, chortens reflecting Tibetan culture.
Day 01: Welcome to Kathmandu and Transfer to hotel
It's a beautiful flight into the Kathmandu Valley with views of the Himalaya and terraced valley floor. Upon arrival at Tribhuvan International Airport, one of our representatives will greet you and transport you to your hotel.
Day 02: Drive from Kathmandu to Dhap Bazaar 2850m/7 hours, Distance 250km by private 4W Jeep
We will leave Kathmandu in our private 4W land cruiser to Dhap Bazaar. The path follows the Sunkoshi River which joins Tama Koshi River further ahead on our drive forming a large Koshi River until reaching Ghurmi. We will enjoy typical Nepali food and continue our drive along the dense rhododendron forests. We will pass numerous settlement areas before reaching Dhap Bazaar which will take approximately take 3 hours to reach. We will explore the local bazaar and observe the lifestyle of the inhabiting people. Overnight at a lodge.
Day 03: Trek from Dhap Bazaar to Jhapre 2815m/4 hours via Sigane, Distance 13km
Today we will continue along a dusty road leading us to Sigane. Again the trail continues along the bumpy roads to Jhapre. It is famous for exceptional vantage points to view the mountains residing in the northern region of the country. We can clearly see the Everest (8848m) and the Numbur Himal from here and we will also visit gompas and stupas in the village. Overnight at a lodge.
Day 04: Trek from Jhapre to Pikey Base Camp 3640m/5 hours, Distance 15km
We will wake up in the early morning to view the first golden rays of the sun falling on the silver lining of snow-capped mountains. Relishing the view, we will continue our trek along a dusty road for some time and then start walking uphill until reaching Bhulbule. From here, the trail becomes steep and ascends through the rhododendron forests and small settlement areas of Lhamuje. The trail beyond Lhamuje opens out to reveal a pasture where we can see grazing Yaks. We will cross a long Mani wall and climb along the winding road to Pikey Base Camp. We will visit the Yak Cheese Factory and can enjoy the magnificent views of the majestic mountains surrounding the valley.
Day 05: Trek from Pikey Base Camp to Junbesi 2680m /6 hours via Pikey Peak 4065m, Distance 22km
The day begins with an early morning trek along the steep rocky ridgeline to the Pikey Peak (4065m). We can marvel on the gorgeous sunrise view over the mountains like Mt. Everest (8848m), Number Chuli (6959m), Thamserku (6608m), Kangtega (6685m), Khatang (6853m), Kanchenjunga (8586m), Manaslu (8163m), Dhaulagiri (8167m), Gaurishankar (7134m), Dorje Lakpa (6966m) and Langtang. Capturing the beautiful views in our cameras, we will descend to Junbesi followed by the descent to Lamjura. Crossing many Mani walls and Chortens on our way we will reach Junbesi. We will visit an old monastery situated in this village and enjoy the beautiful view of Numbur Himal in the North. Overnight at a lodge.
Day 06: Exploration trip to Thuptenchholing Gompa 2920m/4 hours, Distance 9km
Today will be our exploration day around the village. We will hike up to the Thuptenchholing Gompa which was founded in the 19th century. The trail ascends uphill along the Junbesi Khola to the Gompa. The Gompa offers in-depth insights into the culture and religious heritage of the region. After spending some time here, we return to Junbesi. Overnight at a lodge.
Day 07: Trek from Junbesi to Phaplu 2380m/4 hours, Distance 11km
Today we will follow the descending dusty trail along the Junbesi Khola until reaching a steel suspension bridge. On crossing the bridge we will reach Beni Ghat. We will continue our walk along the trail filled with scenic pleasures before reaching Phaplu. We can explore the area as we bid farewell to the Rolwaling region. Overnight at a lodge.
Day 08: Fly from Phaplu to Kathmandu which takes about 35 minutes
We will walk to the Phaplu airport from where we get on a scenic flight back to Kathmandu. Our private van will be waiting for your arrival at domestic airport. On your arrival, our representative will transfer you to the hotel. You can spend the rest of the by relaxing or shopping for gifts and souvenirs. Overnight at a 3-star hotel.
Day 09: Full day Kathmandu sightseeing tour – Cultural tour 5/6 hrs
Your Best Life Adventure officially ends today, but if inclement mountain weather delays our departure from Phaplu to Kathmandu, it is advised that you plan to have at least two extra days in Kathmandu before your international flight departs.
Free time to discover why Kathmandu is one of the friendliest cities in the world.
Kathmandu has a special atmosphere during the early morning hours when the city is slowly coming to life yet not too chaotic. It's a great time to walk and explore the streets or have a chai overlooking one of the local courtyards or durbar squares.
After breakfast, there are then a number of ways you can spend your day given the numerous famous sights around the Kathmandu Valley. We provide a local English-speaking guide who knows the city well and can explain the history and significance of the sights (along with a private jeep to take you around).
Things to do in Kathmandu:
Kathmandu Durbar Square (World Heritage Site):
This complex of palaces, courtyards and temples, built between the 12th and 18th centuries, used to be the seat of the ancient Malla kings of Kathmandu. There are also three museums inside the palace building.
Swoyambhunath Stupa – The Monkey Temple (World Heritage Site):
You can watch over the valley from the top of a hillock on its western side. Swoyambhu is also known as Samhengu and the Monkey temple because of the countless monkeys living in the premises.
Pashupatinath Temple (World Heritage Site):
Pashupatinath is one of the most sacred Hindu shrines in the world and lies 5 kms east of the city center. The richly-ornamented pagoda houses the sacred Linga, or phallic symbol, of Lord Shiva.
Boudhanath Stupa:
It is 2500 years old Buddhist stupa in the Valley built in 5th century with four pairs of eyes of Lord Buddha in four cardinal directions keeping an eternal watch over the people and their doings. You will find Buddhist pilgrims from Tibet going round the stupa spinning the prayer wheels.
Day 10: Final departure.
It's time to say farewell to Nepal. Enjoy your last moments in Kathmandu with breakfast in a café, a city stroll, and/or souvenir shopping. A representative will meet you at your hotel and drive you to the airport for your return flight home. It's good to be at the airport at least 3 hours prior to departure.
Arrival and departure transfers to and from Kathmadu International Airports.
3 Nights accommodation at Kathmandu with BB Plan.
Full day Kathmandu sightseeing tour with private vehicle and english speaking cultural guide.
Transfers to Ramechhap Airport fly to Ramechhap-Lukla-Ramechhap for members and a guide.
Three meals a day (BLD-tea-coffee) and twin sharing teahouse accommodation during trek.
15 Kg Baggage allowance for trekking per person carrying by porter (s).
Experienced trekking guide during trekking as per group size.
National Park entry fee (Sagarmatha National Park).
Khumbu-Pasang Lhamu Village entry permits.
All wages and medical insurance for the guide and porters.
First Aid medical kits for the Group and the staffs.
Free assistance service for cargo and duty clearance in domestic flights.
Our service charge and Government Taxes levied in Nepal.
Wages, meals and accommodation of your guide and porters.
Insurance and trekking gear for your guide and porters.
Complete pre-departure information.
1 farewell dinner in Kathmandu
Nepal entry visa fees
Extra night accommodation and meals behind schedule (Foods and accommodations before and after the trek)
All kind of beverages (coke, beers, water etc).
Additional cost by out of management control due to the landscape, weather condition, illness, change of government policies, strikes, and physical condition, etc.
Surplus luggage charges for domestic airport
Personal expenses such as snacks, laundry, telephone, WIFI, hot shower on a trek.
Travel insurance which has to cover emergency rescue evacuation from the high-altitude up to 5000 m.
Personal trekking equipment for this trek
Tips and Gratitudes for guide/drive.
| NO.OF.PERSON | AVAILABILITY | USD PRICE | INR PRICE |
| --- | --- | --- | --- |
| 2-4 | Guaranteed | USD 1350 | INR 65340 |
| 5-8 | Guaranteed | USD 1260 | INR 63740 |
| 9-15 | Guaranteed | USD 1160 | INR 59450 |
Do I need a visa? And what about passport requirements?
Visas are required in Nepal and can be purchased in cash at the airport upon arrival ($30 USD for up to 15 days, $50 USD for up to 30 days). Please keep your passport and visa with you at all times during your expedition. You must bring two (2) passport sized photos for trekking permits. Visit our
how to get Nepal Visa
Page for Nepal travel information. Your passport must be valid for six months after your country departure date. It should also have at least one blank page for any necessary stamps.
Is there Wi-fi coverage on the Pikey trek?
the trek is moderate and difficult at some places. Most of the places on the Pikey Peak trek route now has cell coverage. Lodges in some locations will offer wi-fi for between $1 to $2 per hour. You can also buy a Sim card with 5GB or 10GB data for under $25: do this in Kathmandu.
How hard for the trek?
It is a short and easy trek. So, even children and elder people can easily do the trek. This trek not only offers you with wonderful mountain views and scenic beauty but also the cultural exploration of the Sherpas living in the Everest region. Lying at the height of 4067 meters, trekking to the Pikey Peak may not be very difficult especially for an experienced trekker.
How do I get Pikey Peak from Kathmandu?
There are two ways to reach Pikey Peak. Kathmandu by bus to Jiri, followed by approximately 4 days of trekking known as the "Walk In" or Kathmandu by flight to Phaplu, followed by about 6 days of trekking known as the "Fly In".
Can you trek without guide?
No, you don't try trek to Everest without a guide. But you don't take a guide for good weather and easy conditions: a guide is for keeping you strong and safe in an alien land, when the conditions have turned bad.
What food should i expect to eat on the trails?
Avoid street food when you first arrive to Nepal! You do not want to begin your trek with unnecessary stomach issues. Food on the trail is rich in carbohydrates and protein since you'll be burning calories like a champ.
How much additional money do I need per day?
It depends on your spending habits. Generally, in Kathmandu, you can allocate USD 12 to USD 15 for a lunch and a dinner. USD 12 to USD 15 per person a day will be enough to buy bottles of water, chocolates, pay for the hot shower and a few drinks during the trekking.
What is the weight limit on Phaplu flight?
The airplane that operate flight to Lukla are small and the total limit of weight per person is only 15 KG including the main luggage and hand carry. You can take some Kg more by paying some extra charge however it is not guaranteed for the extra more luggage as it is available only when they have spaces available.
Do I need travel Insurance for Everest view trek?
Yes, Travel Insurance is compulsory for the Everest base camp trek as this is adventure trek in high Himalayas so, of course there is some risk on this trek so, you need to have travel insurance policy that covers the emergency evacuation as the Helicopter is only the means of transport you back to city/Kathmandu and Hospital in case of any accident happened on your trek or get any sickness including Acute mountain sickness.
Is trekking staff insured and well equipped?
Yes, Our Company staffs including Sherpa guide, cooks, porters and driver are fully insured and fully equipped. We do provide them quality clothes. Hence, we are totally different then other company. We are 100% local owned Company. We do care our staff very well and support society as much as we can.
What is the process for tipping?
Tipping is generally expected and culturally prevalent in Nepal; this includes in Kathmandu and on your trek. It is a gesture to personally thank the local people for their efforts and service.
If your group thinks that the local staff have done an outstanding job and you wish to demonstrate your appreciation, then a tip from the group would be greatly appreciated. At the end of the trek, your leader will collect what you wish to give and will distribute it fairly amongest the crew at a final evening celebration where each individual crew member is acknowledged and thanked.
Do you have other useful information?
We always ask that you stay safe on the trail by drinking plenty of water, eating well, and communicating openly with your guide about any issues that arise. Be sure to take care of your belongings, be respectful of your travel companions, practice your Nepali with people you meet along the way, and respect the natural landscape that you're exploring.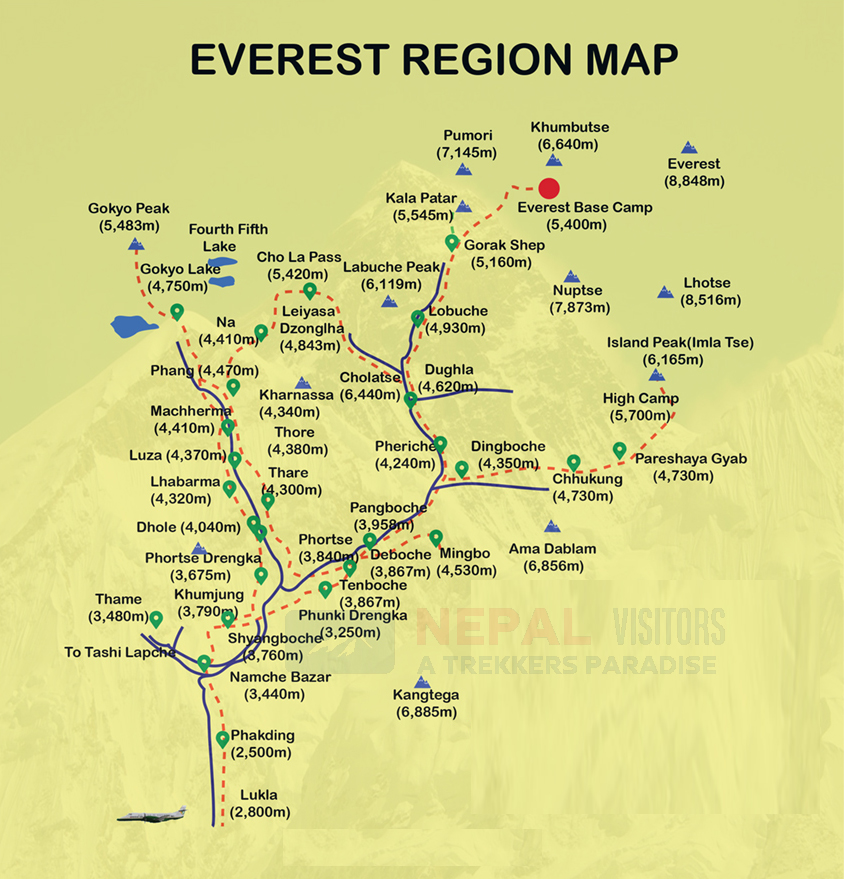 Flexible Itineraries for Pikey Peak Trek
Our ten days itinerary for Pikey Peak Trek is designed for both experienced as well as beginner trekkers. Pikey Peak Trek is basically a moderate level short trekking destination in the Everest region. So, if you have a time limitation and still want to explore the Everest region, you can join us at Nepal Visitors. Follow this article if you want to know more about your incredible trip to Pikey Peak Trek.
Accommodation, Food And Drink Facility
Pikey peak trek is a teahouse trekking route. You will find teahouses and lodges at various places on the trek where you can stay for overnight. Do not expect the facilitated tea houses. The tea houses will provide you good services, but the services will be very basic.
During the trek, we will ensure and accommodate you to the best available tea houses with great views of the mountain and sceneries.
The Mountain | Destination Pikey Peak | Documentary
Packing list for Pikey Peak Trek
One of the more daunting tasks you will encounter on the Pikey Peak Trek is packing for the trek itself! To help you get a head start we have compiled an easy to navigate and complete list of what you will need for the typical Pikey Peak Trek and similar treks in the region.
A few pairs of Thermal tops
Fleece jacket/pullover
Windcheater – waterproof shell jacket one pair
Down jacket – ( It will be provided by the company if you do not have your own)
Comfortable Fleece/wool trousers
Trekking pants- at least 2 pairs
Mittens/woolen gloves
Warm Hiking socks
Trekking sue with spare laces
Pair of flip flop
Underwears & Swiming costume
Hiking Cotton trousers/t-shirts
Sun hat/scarf
Sunglasses
Sleeping bag -( It will be provided by the company if you do not have your own)
Trekking poles (Not 100%)
Day bag above 40 L
1 set- Headlamp
Small lock for the day backpack
Reusable water bottles- 2 letters
Water purification tablets/ electric light
Wash towel
Toiletries
Rain poncho
Basic personal first aid kit
When To Go
As with most treks in Nepal, Pikey Peak is incredible during the spring, fall, and also the winter months given its lower elevation. It's best, however, to avoid this trek during the monsoon as it can get very wet in this region.
Getting travel insurance
It's always better to be safe than sorry. Especially for an intense experience like Everest View Trek, I recommend purchasing travel insurance for your own peace of mind. There has been numerous insurance company of choice because of their comprehensive health coverage with 24/7 medical emergency assistance. As well, the process to making claims is super easy and smooth!
Summary
Author Rating
Brand Name
Product Name
Price
Product Availability