Agencies
Trekking Agencies
Khumbu Icefall Treks & Expedition
Khumbu Icefall Treks is unique amongst trek companies specializing in Nepal: apart from enabling the tourist to explore the pristine natural environment of the Himalayas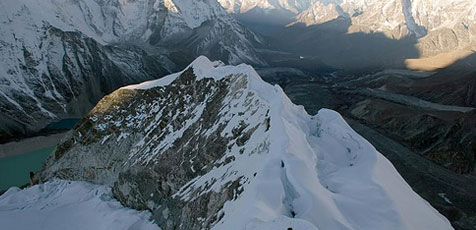 Khumbu Icefall Treks has been operating since the year 2016. Since those early days, Khumbu Icefall Treks has worked hard to increase the number of tours and destinations on offer.
Our team all share a love of travel and the great outdoors. Khumbu Icefall Treks has delivered thousands of tours and gained a solid reputation for providing guests with spectacular scenery, thoughtfully planned itineraries, plenty of time to absorb and enjoy the natural world and a great social environment for like-minded travellers.
Most Nepal Treks are fully accommodated (with a sprinkling of camping and expedition offerings) and hosted by professional and experienced Sherpa guides. Most meals are included and walking distances are suitable for most healthy adults.
Our guided walking tours have a maximum of 15 to 20 guests, depending on the trek destination. We have two trek guides on tour who cook, care and guide you through some of the country's most spectacular hiking trails.
Our focus is on walking and exploring the natural environment first and foremost. We are an authentic trekking company and the hiking component of our tours is the focus.
Evening meals are mostly prepared by our talented Sherpa guides, breakfast is a continental spread, lunch, fruit and snacks are laid out each day for guests to help themselves. We provide fresh, wholesome and healthy meals while you are on tour with us.
Khumbu Icefall Treks & Expedition Pvt. Ltd.
P.O.Box: 8974 C.P.C 075,
Kathmandu, Nepal
Phone: +977 – 1-4812639
Mobile: +977 – 9851074952
E-mail: [email protected], [email protected]
Web: www.khumbutreksnepal.com