Essential Travel
Is Nepal Safe for Tourists?
Many countries are experiencing COVID-19 outbreaks and implementing travel restrictions and mandatory quarantines, closing borders, and prohibiting non-citizens from entry with little advance notice. Airlines have cancelled many international flights and several tour operators have suspended operations or cancelled trips.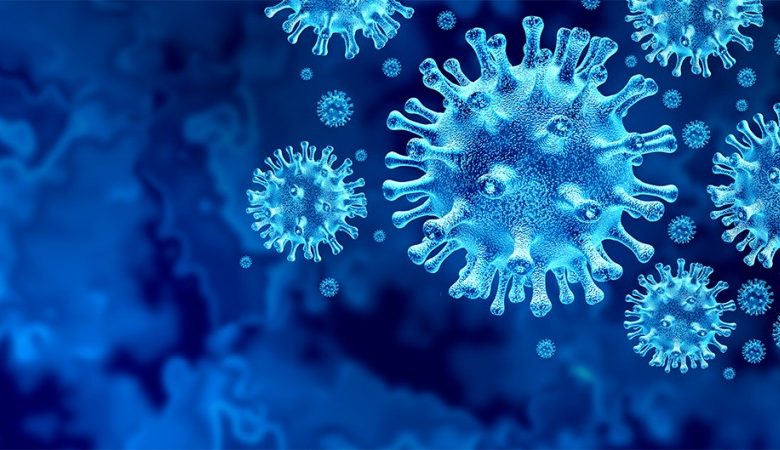 Nepal feels more safe than most other countries around the globe, possibly due to the the religious nature of the people and their natural kindness. Over the past 10 years Nepal has enjoyed a growing fascination to visit from travellers from all over the world. The Nepalese accept that tourism is a mainstay of the economy, and are very welcoming.
Nepal, When anybody says Nepal you probably think one thing: Mount Everest. And if that's not the first thing you think of, it'll just be mountains in general (8 of the world's 10 highest peaks are in this little landlocked country.). But just because it's beautiful, doesn't mean it's immune to danger. Earthquakes are frequent in Nepal and when they hit, they leave LASTING damage. Not only that, you'll have to contend with horrible infrastructure and some crazy locals along the way.
Is Kathmandu safe for tourists?
Kathmandu is a fairly safe city, but what it lacks in dangers it more than makes up for in annoyances: The combination of ancient vehicles, low-quality fuel and lack of emission controls makes the streets of Kathmandu particularly polluted, noisy and unpleasant.
Is Thamel Safe for Tourists?
Thamel exactly same like before. You understood that it was just a rumour. As in past Thamel is awaken and opened. It is really different fun and delight to stay in Thamel. All major restaurants, shops, bars, clubs and hotel are in Thamel zone. We found it always great area to live and vive.
Is Pokhara Safe for Tourists?
Pokhara provides you with the combination of nature and nightlife at their best and a night spent here is a night well spent. Pokhara is generally a very safe place for travellers, but the usual precautions apply. There have been infrequent reports of solo walkers being mugged trekking up to the World Peace Pagoda and around Sarangkot. There have also been reports of attacks on solo women near trance parties
Is Chitwan Safe for Tourists?
It's worthy if you are looking for something different from popular treks! Absolutely, rhino sightings are pretty much gauranteed, stayed 2 days and there were rhinos spotted everyday, morning and afternoons, as for tigers, forget it. Please don't stand in front of rhino and elephant.
First Aid Box For Traveling Safe
As a safety measure, while travelling in Nepal, you should make sure that you carry with you a first aid box especially when you are going for an adventure sport. Even if we hope that no mishaps happen when you are travelling in Nepal, you can never be too careful.
You are advised to carry a kit that has regular antibiotics, painkillers, insect repellent, sun cream, throat lozenges, bandages, multi-vitamins and other medication you think will be needed on the journey. You need to carry any other medication prescribed by your doctor.
Is Nepal safe for solo female travellers
Generally speaking, Nepal is a safe country for women travellers. However, women should still be cautious. Some Nepali men may have peculiar ideas about the morality of Western women, given their exposure to Western films portraying women wearing 'immodest' clothing. Dress modestly, which means wearing clothes that cover the shoulders and thighs – take your cue from the locals to gauge what's acceptable in the area. Several women have written to say that a long skirt is very useful for impromptu toilet trips, especially when trekking.
Sexual harassment is low-key but does exist. Trekking guides have been known to take advantage of their position of trust and responsibility and some lone women trekkers who hire a guide have had to put up with repeated sexual pestering. The best advice is to never trek alone with a local male guide. Adventure Connexion in Kathmandu is specialises in providing female staff for treks.
Take an Emergency Numbers
While it is hoped that nothing untoward happens whilst you are traveling. You may find the need to call one of the emergency numbers for the police or emergency medical and evacuation services. As well as the number of your local embassy in Nepal. you should also include the following phone numbers, depending on your location in Nepal:
Tourist Police, Bhrikutimandap – Tel:+977-1-4247041
Tourist Police, Thamel – Tel:+977-1-4700750
Tourist Police, Basantapur – Tel:+977-1-4268969,4269452
Tourist Police, Pokhara – Tel:+977-61-521087
Tourist Police, Belhiya – Tel:+977-71-520197
Police Headquarter Operation, Naxal – Tel:+977-1-4412780,4411549
Metro Police Control, Ranipokhari – Tel: 100, 120, 130
Department of Immigration, Kalikasthan – Tel:+977-1-4433934,4429660
Tourism Crisis Unit – Tel:+977-97510-44088
Nepal Tourism Board, Bhrikutimandap – Tel:+977-1-4256909
Nepal Tourism Board, Pokhara – Tel: +977-61-465292,463029
Himalayan Rescue Association – Tel:+977-1-4440292,4440293
If you are trekking, you should also carry your TIMS card with you at all times, as it also has some important local numbers that you may need. Always keep the number of your insurance provider on your person so that they can be contacted in an emergency.