Agencies
Nepal Hotels
Hotel The Sacred Valley Home
Book Hotel The Sacred Valley Home & enjoy no hotel booking fees and the lowest price guaranteed! Hotel The Sacred Valley Home is located in Thamel, Kathmandu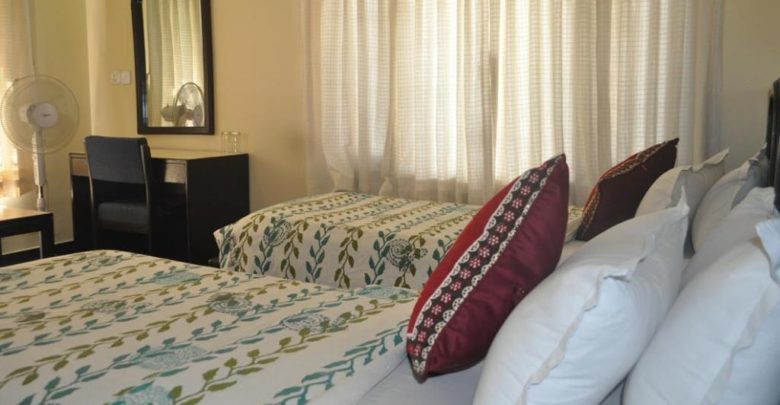 Welcome to our Hotel the Sacred Valley Home located at the heart of Kathmandu city close to all famous restaurants and shops. The hotel is a dream project of Mr. Nabin Giri who has been working professionally in the hotel and hospitality industry since 1987.
He started his carrier in the field of Nepalese tourism specifically in hotels. After twenty-five years of experience, he decided to establish his own business country in Nepal. Finally, his dream took place in the year 2015 in the form of this Sacred Valley Home.
This 24 room hotel is contained in one building that has had a new wing added onto the existing building. All the rooms are either brand new or completely renovated and are decorated in simple Nepalese cultural art and architecture with comfortable styling including wooden lobby doors and art facing wooden sculptures.
The hotel is a 30-minute drive from Kathmandu International Airport. Popular tourist sites like Kathmandu Darbar Square and the Monkey Temple (Swayambhunath Stupa) are neary.
We are delighted to offer you an experience in Nepalese culture by extending traditional Nepalese hospitality to every guest staying with us. Our mission is to make you feel at home while staying with us.
Our guests will find The Sacred Valley Home a warm and inviting place to stay, offering sanctuary and peace from the busy streets of Kathmandu.
If you're looking for an easy way to get around Kathmandu with private transportation, the hotel can arrange both taxis or car rental. Sacred Valley Home does permit smoking in some areas and is not 100% smoke-free.