Essential Travel
Cultural Do's and Don'ts in Nepal
Nepal offers you its rich culture and helps you experience them to the fullest, but before that are done the following described dos and don'ts in Nepal should be considered.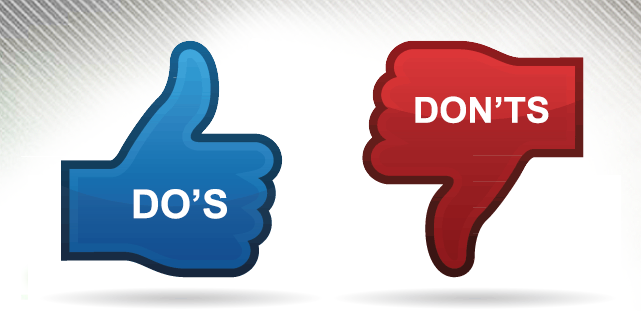 Nepal is a land of windswept peaks that reach up to the highest point on earth, and subtropical lowlands rich in biodiversity. There are also many religions, ethnic groups, languages and traditions. It is home to Lumbini (the birthplace of the Buddha) and the Pashupatinath Temple of Lord Shiva, a pilgrimage site for Hindus. Taking into consideration the array of cultural practices and rituals, there is some general etiquette to follow when traveling to this wondrous country.
Nepal can be an intimidating country to visit. Travelers hear so many tales about the strict cultural rules of Nepalese society and the cringe worthy faux pas foreigners are prone to commit. Whole books have even been written about this subject matter. But behaving well by Nepalese standards isn't as complicated as these books might make it sound.
Nepal is a multi-cultural nation. Here, people value their culture and customs more. Some of their customs you will find interesting, some strange and others beyond scientific logic. Just follow a few simple rules about the cultural do's and don'ts in Nepal and you'll leave the country without having rubbed anyone the wrong way.
To show gratitude and respect, use both of your hands rather than one when giving or receiving something, even money. It's seen as a gesture of respect.
Remember not to point with a single finger but use a flat extended hand especially to indicate a sacred object or place.
Among Hindus, avoid touching women and holy men. In Nepal, people especially women, do not normally shake hands when they greet one another. Instead, they press palms together in a prayer-like gesture known as "Namaste". And " Namaste" is widely preferred among the Nepalese.
Don't eat with your left hand. People consider it an uncivilized act to use the left hand for eating.
Wear full, long-sleeved dresses. Avoid dresses that are provocative and sexually enticing. As many people in rural Nepal are not used to the westernization, you must be careful not to wear anything that you may have to regret later on.
Never eat beef in front of Hindus & Buddhist. Beef is strictly prohibited among both Hindus and Buddhists. Cows are sacred in Nepal.
Try not to step over or point your feet at another person, a sacred place or a hearth.
Remove your shoes when entering a home, temple or monastery ( and leather items in Hindu temples ) and avoid smoking and wearing a scant dress in religious settings. Remember, some of the entrance of the temple may be prohibited for non-Hindus.
It is better not to touch offerings or persons when they are on way to shrines, especially if you are non-Hindu.
Don't offer food to a Nepalese after tasting it, nor eat from a common pot. And, avoid touching a shared drinking vessel with your lips.
The sight of men holding hands is common, but men and women holding hands, and general acts of affection, are frowned upon. Do not do something that is totally alien to Nepalese culture.
Do walk around Stupas clockwise, so that the outer walls are always on your right. If you encounter a stone wall covered with Tibetan inscriptions, do the same. Walk past with the wall on your right (and don't take any of the stones).
Don't lose your cool. Raising your voice or shouting is seen as extremely bad manners in Nepal. And it only worsens the situation leading you to problems.
Do get a receipt of authenticity when purchasing an antique replica, otherwise, you will not be allowed to take it out of the country. And don't buy ivory or fur from endangered species, your purchases encourage the trade in such illegal goods, and you won't be allowed to bring them back home anyway.
Don't give in to children who ask for just one rupee. Although a rupee is a small amount that anyone can spare, successful begging leads young children to drop out of school and take up panhandling as their trade. If you want to help, give to a trustworthy charity or a school.
Don't take photographs of locals, holy shrines & temples unless they have clearly given their consent.
These are the general list of things you can and can not do while in Nepal. But it is completely subjective and also, depends on where you visit. If you spend your time at Kathmandu valley, or at Pokhara you will find locals much westernized that your activities may not affect them.
But not everywhere in Nepal you will have that freedom. So, while you appear in front of the locals be careful with what you do. And connect to them with gradual communications and greetings. Hope this cultural Do's and Don't help your Nepal trip. Happy Traveling and when you return home feel free to comment if you have more to add!
---
Conclusion
In conclusion, all that you have to mind is the above listed do's and don'ts in Nepal. There are certain things you need to consider while trying to blend with people here. It's not that difficult but it won't be easy at first considering the type of culture you come from.
We assure you your visit will be splendid if you're willing to cooperate with us.
Nepal will welcome you with open arms and help you experience things you've never experienced before.
---
Buy Nepalese Products Online