Agencies
Airlines & Helicopter Companies
Fishtail Air Helicopter
Fishtail Air Pvt. Ltd. (previously known as Summit Helicopters Air Pvt. Ltd.) is a helicopter charter company operating within Nepal. Fishtail Air is now operating one of its B3 helicopter in Far western region of Nepal called Simikot. Simikot is the gateway to Mount Kailash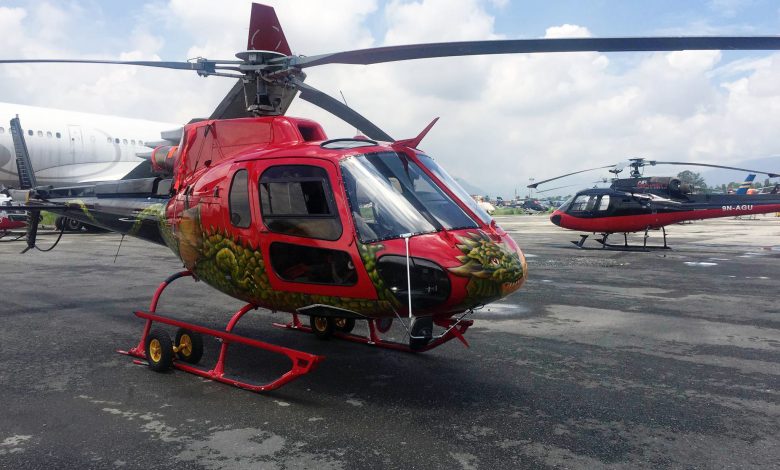 Fishtail Air Helicopter is basically a Helicopter Charter company operating within Nepal. The company was established in the year 1997 under the Air Operators Certificate issued by the government of Nepal.
Fishtail Helicopters operates flights for sightseeing, rescue, medical evacuation, corporate movement, project support, expedition works or any other purposes that need the services of a helicopter.
We also operate support flights for trekking, which is getting really popular these days in the name of "Heli-Trekking". Aerial sightseeing flights over the heritage and tourist spots is quite popular these days who would like to have a glimpse of tourist spots.
Fishtail Air Helicopter has been taking the leading role in the field of Helicopter charter industry in Nepal. It has been operating, one AS 350 B3e "Ecureuil", one AS 350 B3+ "Ecureuil" and one Bell 206B III Jet Ranger helicopter.
The AS 350B series (AS 350 B3e, B3+) of helicopters are all products of French helicopter manufacturing company Eurocopter. These are considered to be the best and strongest among the lightweight helicopters ever produced. AS 350 B3 chopper can reach where no lightweight helicopter can fly to. It can land upto an altitude of 23,000 ft. which makes it a veritable life-saver during high altitude rescue operations.
This aircraft has proved to be ideal for sightseeing and heli trekking flights to the Nepal Himalayas. These aircrafts are regarded to be the most versatile and safest among light weight choppers. They can easily take off and land in a minor space and marginal weather conditions.
Fishtail Air Pvt. Ltd., from 2018 to 2020 known as Summit Helicopters Pvt. Ltd., is a helicopter airline based at Tribhuvan International Airport in Kathmandu, Nepal, operating chartered helicopter services.
Fishtail Air Helicopter Owner
The company's Board of Directors include Bikash JB Rana, Suman Pandey, Capt. Deepak JB Rana, Bishwo Gorkhali, Binod Thapa, and Ramesh Shiwakoti
The Fishtail Air Fleet
The Fishtail Air fleet consists of the following aircraft (as of August 2018) of 2 'Ecureuil's – one AS 350 B3e, AS 350 B3+ and one Bell Jet Ranger 206 BIII registered 9N-AJQ, 9N-AJR and 9N-AII respectively. The variances in the type of flights we operate are: Aerial Sightseeing & Mountain Flights. Rescue Evacuation.
Fishtail Air Safety Concerns
The company feels that the recent embargo by the European Union on Nepali airlines is a sad incident. The company has geared up to comply with the highest safety standards, whereby it is planning to review its safety aspects and take all the necessary improvement measures. "We will try to prove that our operations are already up to the standards to European community. We will show the quality and reliability of our services both in operations and on paper," promises Pandey.
Pandey says that a company can do extra than the listed safety concerns for adding value to the company's services. "We are looking at adding some extra security features like bringing expert trainers from Europe and training our pilots and engineers and providing extra measures to support our safety standards to prove that Fishtail Air is a safe carrier."
Accidents and Incidents Report
12 November 2001 – A Eurocopter AS 350 of Fishtail Air crashed into Rara Lake carrying Princess Prekshya of Nepal. She and two other passengers as well as the pilot died in the crash.
7 November 2010 – A Eurocopter AS 350 of Fishtail Air crashed when it was on a rescue mission on the North ridge of Mount Amadablam at an elevation of 6,350 meters.  A five-member investigation team was formed on 9 November 2010 and its started its investigation one day later. The final report stated that the main cause of the accident was the inability of pilots to notice and arrest the lateral drift of the chopper to its left due to lack of ground reference until the main rotors came into contact. The accident was covered by the Swiss documentary The mountain rescuers in the Himalayas.
19 June 2013 – A Eurocopter AS 350 of Fishtail Air crashed in Humla district en route from Simikot to Hilsa killing one person on board.
8 August 2016 – A Eurocopter AS 350 of Fishtail Air crashed in Nuwakot district en route from Gorkha to Kathmandu killing all 7 people on board. The final report blamed pilot stress as the cause of the crash.
Part of the contain copied from https://en.wikipedia.org/
Summary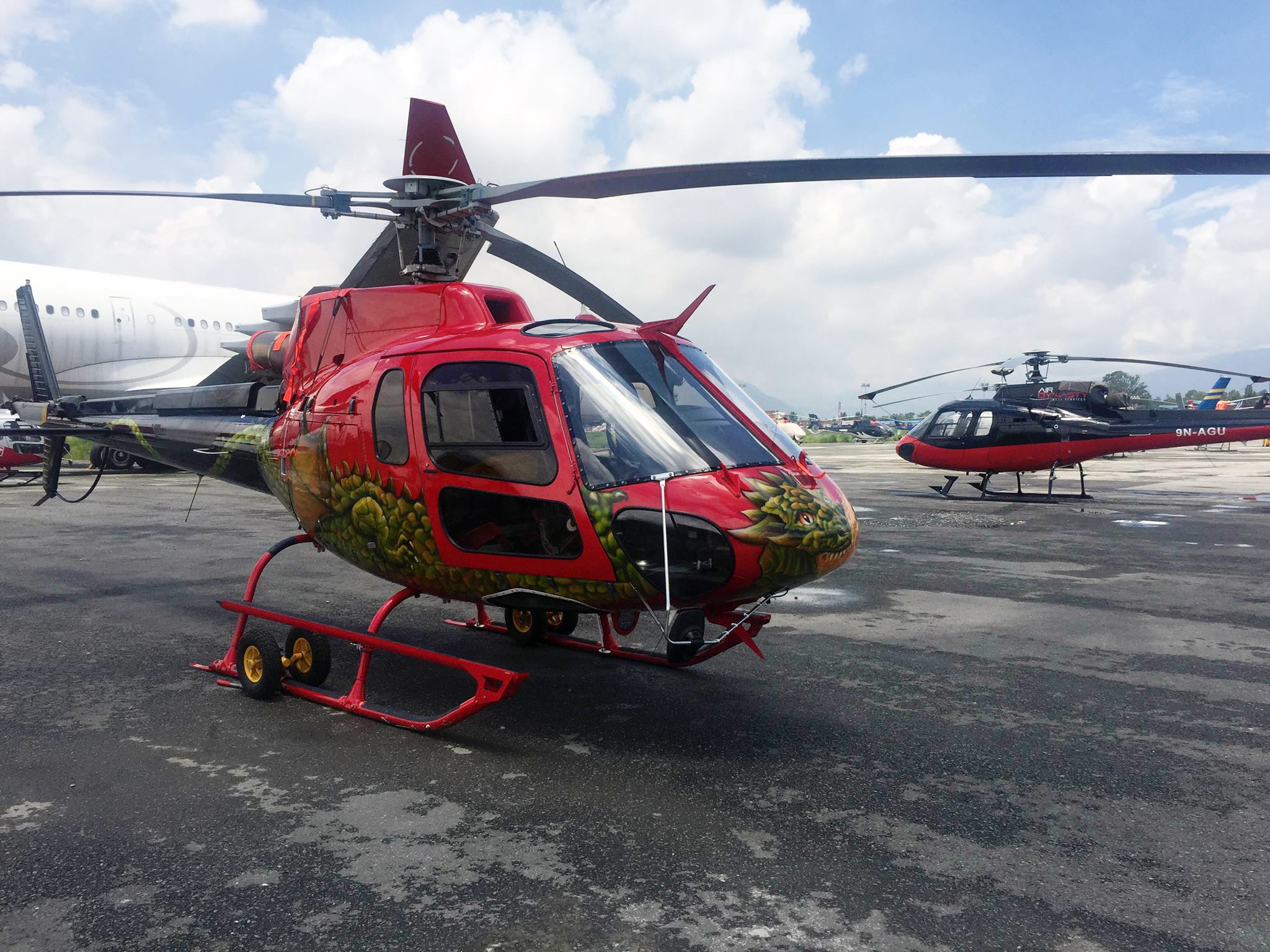 Article Name
Description
Established 1997 as Fishtail Air Pvt Ltd is a helicopter charter company based in Kathmandu, Nepal operating throughout the country with occasional trans-border flights to Bhutan and India. On May 2018, changed named to Summit Helicopters Pvt Ltd but on January 2020 they rebrand back to Fishtail Air Pvt Ltd
Author
Publisher Name
Publisher Logo