Travel News
The government is planning to open domestic flights from September 17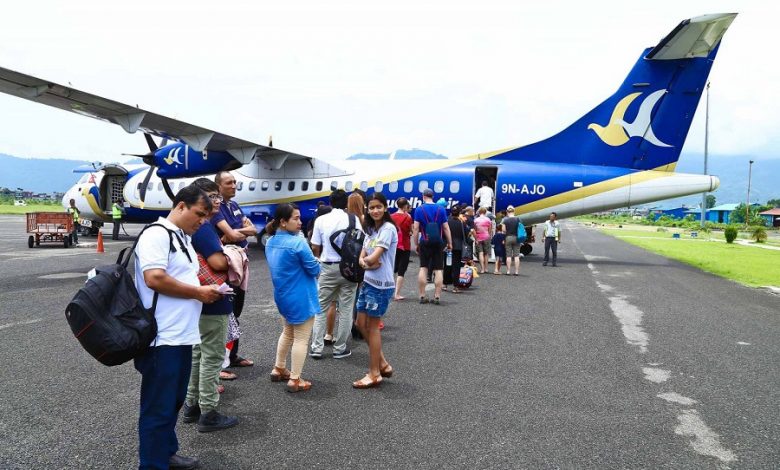 The Government of Nepal is planning to open domestic flights from September 17 into the STOL (Short Take-Off and Landing) route (Hilly and Mountain region) only. Minister of Culture, Tourism and Civil Aviation Yogesh Bhattarai said contingency plans are now being attempted to make to initiate flights from certain areas of the country where there is less corona infection.
It was said earlier that internal flights will indeed reopen from September 1, but the government had decided to abandon domestic flights till 16 September 2020 attributed to the rise in coronavirus in different districts along with Kathmandu.
Minister Bhattarai informed decisions were made to commence flights to a restricted number of districts from 17 September throughout a discourse among tourism industry participants. He said plans were made to raise the number of flights by aiming for a few days into the practice of international airlines. Since September 2 the Government has been operating international flights in a regulated form.
Minister Bhattarai further said the ministry had assembled a Tourism Department and Tourism Board committee to review best trends on how to render the tourism industry function smoothly. "Several specific conclusions could soon be taken based on the report," he said.
In saying that he is in favor of eventually freeing up the tourism industry in the midst of the health and safety crisis, Bhattarai said he has also addressed the topic to Prime Minister KP Sharma Oli and is planning to present a formal resolution to the Council of Ministers.
With regard to international flights, Minister Bhattarai has said that the method of conducting a PCR test also at the airport and having a prompt report was addressed as well. He advised that now the Ministry of Tourism was seeking approval from the Health Ministry for all of this.
He further added Deshdarshan plan would be implemented successfully to encourage domestic tourism as Corona's presence is dwindling. He anticipated it would draw thousands of domestic visitors and provide a significant economic boost.
Civil Aviation Authority of Nepal, Director general, Rajan Pokharel, said allowing internal flights to all provinces isn't easy. He also said while they're still able to resume air services, there would be a problem with the operation of domestic flights as restrictive orders were given in separate districts and towns. On either side, airline operators are now exerting pressure on the ministry and CAAN to intensify domestic flights trying to say there is really no reason to stop internal routes as regular International has has been resumed from September 01.