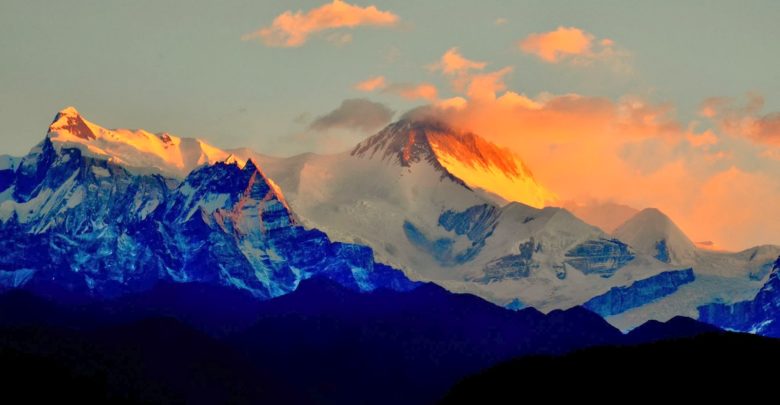 Treks Himalaya
Treks Himalaya registerd trekking agency based in Thamel, Kathmandu, Nepal. Provide trekking, tours operators based in Nepal, Tibet and Bhutan. We provide an excellent service as a result of our vast expert of youthful leaders.
Treks Himalaya Pvt. Ltd. is an authorized trekking agency based in Thamel, Kathmandu Nepal. Treks Himalaya provide an excellent tourism service as a result of our vast experience and youthful leaders. We always provide the most professional service for our preferred clients, which makes us a major Trekking Company in Nepal. We are a proprietor operator agency situated at the center of Thamel in Kathmandu valley. Treks Himalaya is fully authorized to provide all the necessary services to our clients. We work in a fast and reliable manner to ensure the best service possible. In addition to traditional trekking tours, we also focus on eco-tourism, adventure tourism, mountaineering and peak climbing. Our philosophy is to always maintain environmentally friendly practices and to preserve the natural environment and culture. You will be delighted to discover an authentic Nepalese experience with us as we assist you to plan and prepare your journey.  Come and explore the beautiful nature, culture, and religion of Nepal's deep history including the wonderful local people and their beautiful traditions. The company has a variety of well trained and professional employees to ensure we provide the best service to our clients. Our staff is highly capable and efficient as a result of our years of experience.
Treks Himalaya is a registered Nepal's local trekking operator & hiking agency base in Kathmandu, providing information and service in the tourism field, offering great service in discounted rates. We have been in this trade since 2010. Our medical and safety practices are second to none while on trekking and peak climbing in Himalayas.
The Treks Himalaya team and our group leaders are well-informed with detailed knowledge of all aspects of Nepal. We believe in providing you with the best quality service, while ensuring a relaxed and friendly atmosphere. We are committed to take each step necessary to give you an unforgettable experience at the most affordable price. This way we will ensure you leave Nepal a richer person full of memories who will return one day. It is wonderful to think of the endless possibilities in Nepal but in order to maximize the experience one needs to work with a reputable company to guide you through your journey. We provide a pledge both to the mountains and our clients each time we take a journey into the Nepal. From a 3 day trek to a 30 day trek and longer, from tea house accommodation, lodges or even camping, we will always respect our duty to our valuable clients for the trekking in Nepal. Treks Himalaya is outstanding trip in Nepal and once is not enough in your life.