Blogs & Articles
Five Trekking Places near Kathmandu to Explore
If you are in for trying your hands on a real trekking tour experience in Kathmandu, think about a trek through the famous Places
Nepal is the sacred land of majestic mountains. The vast and vigorous valleys and the rough edges of the mountain slopes seduce the travelers. If you are looking for a trek route in Kathmandu, the first that comes to mind has to be Chisapani Nagarkot trek. Apart from its majestic beauty it is also counted as the 10th highest mountain of the whole wide world. Plus, this one also happens to offer one of the most fun trek routes to the travelers with unique challenges.
Being positioned right between the hills, Kathmandu valley is a flat land crowded by zillions of houses and millions of populations. It is quite surprising to say that such a bustling city hides so many amazing places.
Trekking in Kathmandu is relatively easy to plan and execute. There are dozens of options depending on your fitness level, your budget, your schedule and the kind of experience you want to have.
These five trekking places near Kathmandu are easily accessible, and many don't require permits. In addition, these short treks can be undertaken by anyone, regardless of their age and gender. Nepal Trekking would say, these treks are just a perfect startup for beginners.
Nagarkot
Nagarkot is a hill town, considered to have the best mountain views, with extensive views in clear weather from the Annapurnas all the way to Kanchenjunga on the Sikkim border. It is not really an established town but the popularity of the views from here, and the fact that it is a good day's walk from/to Kathmandu, has encouraged a growth in the provision of accommodation.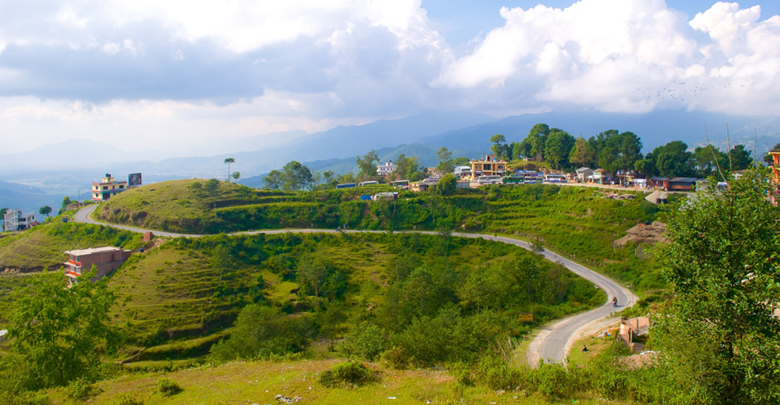 Discover Nepal's scenery and culture during a leisurely hiking tour that includes an early morning arrival in Nagarkot for the sunrise. Watch the distant Himalayas catch the morning light, then take a hike to reach Changu Narayan, a UNESCO World Heritage Site. Pass through Brahmin, Tamang, and Newari villages along the way. Includes round-trip transport in a private vehicle from Kathmandu.
Trip Highlights
View the Himalayas in first light of day from Nagarkot
Follow your guide on an easy hike that is mostly downhill
Visit Changu Narayan Temple, a UNESCO World Heritage Site
Includes hotel pickup and drop-off in Kathmandu.
However, timing is everything, as the mountains are notorious for disappearing behind cloudy skies. The best viewing seasons are October to December and March to April, when clear skies are likely.
Chisapani
Chisapani is a mixed settlement of Brahmins, Gurungs, and Sherpas. The village also commands a beautiful view of the large section of the Himalayan range, which emits an ethereal glow in the setting sunlight.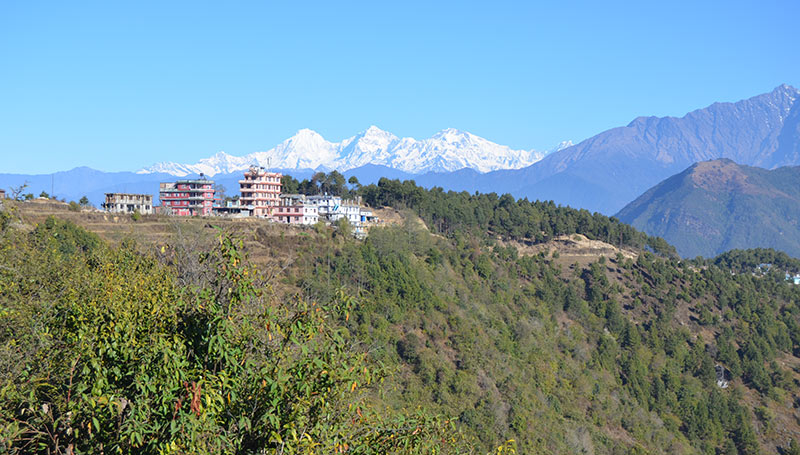 For frequent hikers, the walk from Sundarijal to Chisapani is five hours. If you're not used to hiking and like to take it slow and easy with plenty of stops, give yourself at least seven hours. Irrespective of your hiking abilities, it's best to start early from Sundarijal to give yourself the maximum amount of daylight. Another reason for starting early would be to witness the sunset from Chisapani. It will take between four to five hours for fast walkers to cover the stretch from Chisapani to Pani Muhan. Done at a leisurely pace, it will be a seven-hour hike.
Trip Highlights
Sundarijal Chisapani Day Hiking
Spectacular View of Langtang Lirung to Gaurishankar range inclduing Dorje Lhakpa
Crown Forest with Rhododendron National flower.
Adventerous Hike in one day
There are two trekking seasons in Nepal: March to May or October to November. While there are certain treks you can do in the off season, it is usually recommended to go during these times, as you may risk getting snowed in or face heavy rains and mudslides otherwise.
Chandragiri
Chandragiri is a natural wonder, easily accessible from Kathmandu, and can be enjoyed in a relatively short time.
The top of Chandragiri Hill bestows an electrifying outlook of the great Mt. Everest, Mt. Api, and other countless ridges and peaks.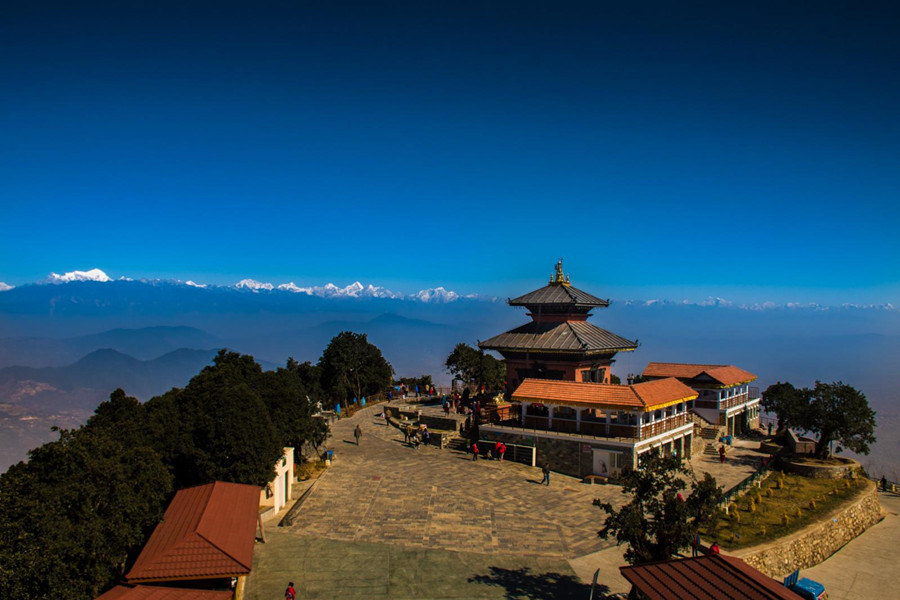 The evergreen hills of the Chandragiri are another brilliant aspect that endorses the charm of Chandragiri.
Historical myths claim that the legend Prithvi Narayan Shah, the unifier of Nepal, thought of conquering the Kasthamandap Kingdom (present Kathmandu valley) when he saw the valley from atop the hill of Chandragiri.
Chandragiri day hiking is one of the best day hiking around at Kathmandu valley. The hiking starts at Hindus Temple at Matatirtha or Hotel Outlook INN. The clean environment makes you different and you feel relaxed in your mind. Also, you can view the panoramic view of the Langtang and Ganesh Himal range.
Trip Highlights
The journey begins from Mata Tirtha temple which is a holy sanctuary for Hindu followers
The venture moves along the profound forested path to the top of the hill
Observe the explorers that visit the only temple on the top – Baleshwar sanctuary
Take joy of the pleasant sights of the valley from the head of the slope
Witness the mind-blowing perspective on the Ganesh Himal, Manaslu, Langtang Ranges, Everest, Gaurishankar
Enjoy the cable car ride from top to main entrance of the Chandragiri Hill
However, timing is everything, as the mountains are notorious for disappearing behind cloudy skies. The best viewing seasons are October to December and March to April, when clear skies are likely.
Dhulikhel
Dhulikhel is the epitome of a scenic vantage point, opening up the incredible vistas of mountains and deep valleys shattered with countless settlements. Dhulikhel is located in Kavrepalanchok district at the Eastern rim of Kathmandu Valley. Dhulikhel at 1550m above sea level and is situated 30 km southeast of Kathmandu.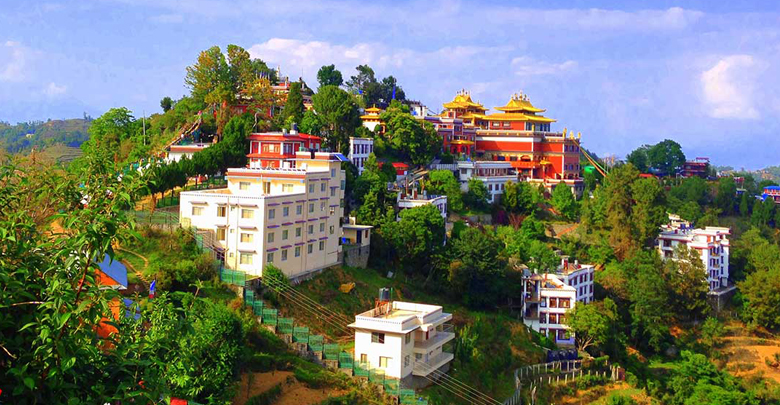 Dhulikhel was once known by the Buddhist name of Shrikhandapur and still has a few Buddhist stupas in memory of the old days. Namo Buddha is an interesting and pleasant three-hour hike from the town, and has a nice mix of Buddhist flavor and old Hindu temples.
Dhulikhel also has several ancient temples dedicated to Sweta Bhairava, Hari Siddhi, devistan, Shiva, and Narayana, each with an interesting story related to how they came into being.
Trip Highlights
Namobuddha Hill station(1750m)
Thrangu Tashi Yangtse Monastery
Touring the temple dotted Panauti village
Exploring the Newari and Buddhist Culture
Hiking through alleys, fields, and forests
Kakani
Kakani in Nuwakot district has become a preferred recreational destination for rejoicers from around the Kathmandu Valley after the two days of rainfall cleared the sky and atmosphere became pristine, giving visitors a clear glimpse of snow-clad alpine mountains.
As the rain settled the dust particles, the craggy surfaces of Dorje Lakpa, Langtang, Ganesh, Manaslu, Annapurna, Rahuchuli, among dozen other mountain ranges became distinctly visible.
Dozens of hotels in Kakani, located at a distance of 23 kilometres northwest of Kathmandu. This is one of the reasons why the culture followed by the Shah and Mallas who ruled these lands are deeply rooted in the people who still reside in these regions.
In ancient times, the Kakani hill of Nuwakot was the main route for garnering the trade relations with Tibet and Kathmandu.
Kakani is a major gateway for hiking and mountain biking routes in neighbouring Shivapuri National Park.
Trip Highlights
Local people farming such as paddy fields and seasonal vegetables fields.
Trout fish farm along the way to Kakani
Seasonal fruits farm such as a strawberry.
Scout training camp as well as Nepal biggest Armed police force training center.
Magnificent views of the Himalayas including Annapurna range, Manasalu, Ganesh Himal, Langtang, Gaurishanker and a few peaks of Rowling range.
The best trekking places  near Kathmandu are waiting for you! Join Himalayan Trip and get the best traveling experiences. Along with our know-it-all and friendly staffs, there won't be a moment of disappointment, this is our promise. You can also customize your travel packages! Join us now and live adventures in Nepal forever.