Everest Trekking
Travel Activities
Trekking
Jiri to Everest Base Camp Trek
This article covers the Jiri variation to the Everest Base Camp by providing detailed maps, itinerary and by answering various question on the logistics of the trek, the best times to trek, what to pack and more.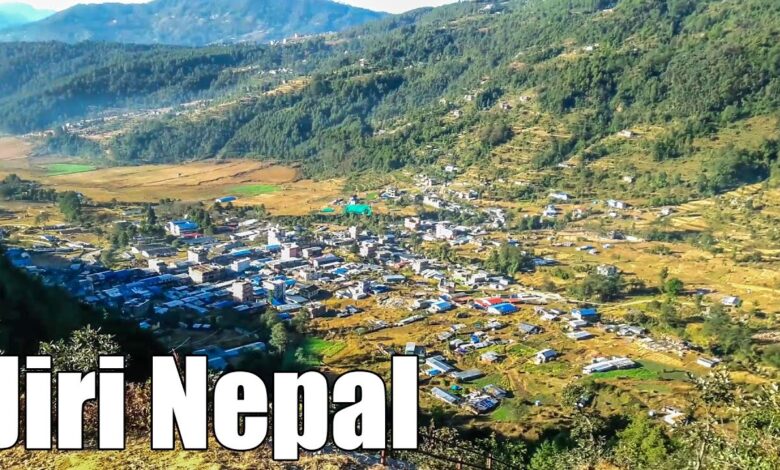 Jiri to Everest Base Camp Trek is an unbelieveable journey and is a longer version of the classic "Everest Base Camp Trek" witout fly to Lukla. Instead you are driven to the village of Jiri and start the trek from there.
You will experience fantastic nature and culture, you will see the most magnificent sunrises and sunsets, you will gasp at the size of the mountains, your feet will hurt, you will meet tons of nice people and you will never ever forget this journey.
The north-eastern region of Nepal is called Khumbu and is the home of the Sherpa-people and Mount Everest. Many trekkers in the area fly to Lukla and others travel by road to Jiri to start their trek there.
A few days of trekking through the highlands bring you to the entrance to Sagarmatha National Park and the village of Namche Bazaar – where the Everest Base Camp treks start.
The Everest base camp trek that passes through Sherpa villages, glaciers and finally to the lap of the world's highest mountain. Mt Everest has been ranked 4th best treks in the world by Lonely Planet, the leading travel guide book publisher in the world.
The Jiri to Everest Base Camp Trek could be considered the 'purest' and most authentic trek in the region as it follows the same trails that the early pioneers in the 1950s would have used.
Instead of taking the short flight from Kathmandu to Lukla, the Jiri variation starts with a 8-hour long jeep ride to the town of Jiri where the trek begins.
Out of the 21-day journey, 16 days will be spent trekking for an average of 5/6 hours per day. The remaining days are spent travelling or acclimatizing to the high altitudes of the region.
You should be prepared for unpredictable weather in Nepal all year round and it's best to avoid the harsh winter and summer monsoon seasons. The most popular times for Nepal trekking are late September to November and March to May. This varies depending on which route you choose, so double-check the best window for your specific trek.
Know before you go Jiri to Everest Base Camp
The Drive Kathmandu to Jiri – Bhandar will be 8 hours
This activity is subject to weather conditions on the day. If weather is not suitable for flying, the flight may be rescheduled
If the flight (Lukla to Kathmandu) is cancelled, you can wait for next day
Check all of your necessary things to carry
Warm clothes and comfortable walking shoes are recommended
Jiri to Everest Base Camp Highlights
Deurali , Nice valley view and Himalayas
Lamjura Pass , Highest pass below Lukla
Namche Bazar, Sherpa Capital
Syangboche, Best View point Mt. Everest and other Himalayas view.
Tengboche, Biggest Buddhist Monastery in Khumbu region and Mt. Everest
Everest Base Camp, Close view of Khumbu Icefall
Kalapather , Close view of Mt. Everest and Himalayas
Lukla , Gate way to Everest region
Jiri to Everest Base Camp Trek Facts
| | |
| --- | --- |
| Trip Duration | 20 days trip |
| Tour Location | Kathmandu – Jiri – Junbeshi – Lukla – Namche- Everest Base Camp – Kathmandu |
| Trek Grade | Difficult |
| Highest Elevation | 5,545 meters / (18,514 feet) | Kala Patthar |
| Pickup Points | Kathmandu International Airport |
| Trip activities | Pickup + Kathmandu Sightseeing + 16 Days full board hiking + Guide and Porters. |
| Group Size | 2-20 Persons. |
---
Day 01: Arrive at Tribhuwan International Airport (TIA), Kathmandu and transfer to hotel.
Day 02: Pre-trip Meeting and Sightseeing around Kathmandu valley.
Day 03: Drive from Kathmandu- Jiri- Bhandar. 8-9 hours.
Day 04: Trek to Sete village. 4-5 hours
Day 05: Trek over Lamjura pass to Junbesi. 6-7 hours
Day 06: Trek to Nunthala. 5-6 hours
Day 07: Trek to Khari Khola Village. – 5-6 hours
Day 08: Trek to Surkhe. – 5-6 hours
Day 09: Trek to Phakding. 4-5 hours
Day 10: Trek to Namche Bazaar. 5-6 hours
Day 11: Acclimatization day at Namche Bazaar. Day hike to Khunde and Khumjung Village.
Day 12: Trek to Tengboche Monastery. 5-6 hours
Day 13: Trek to Dingboche village. 5-6 hours
Day 14: Acclimatization day. Optional day hike to Chhukhung Ri.
Day 15: Trek to Lobuche. 5-6 hours.
Day 16: Trek to Everest Base Camp. Overnight in Gorakshep. 7-8 hours
Day 16: Trek up the Khumbu Glacier to Everest Base Camp. Overnight in Gorakshep. 7-8 hrs
Day 17: Morning climb to Kala Patthar Everest viewpoint. Afternoon trek down to Pangboche. 6-7 hrs
Day 18: Trek to Namche Bazaar. 6-7 hours.
Day 19: Trek down to Lukla. 7-8 hours
Day 20: Fly from Lukla to Kathmandu. 35-40 minutes.
Day 21: Transfer to International Airport for your onward destination.
Arrival and departure transfers to and from Kathmadu International Airports.
4 Nights accommodation at Kathmandu with BB Plan.
Full day Kathmandu sightseeing tour with private vehicle and english speaking cultural guide.
Private Transfers Kathmandu to Bhandar for members and a guide.
Three meals a day (BLD-tea-coffee) and twin sharing teahouse accommodation during trek.
15 Kg Baggage allowance for trekking per person carrying by porter (s).
Experienced trekking guide during trekking as per group size.
National Park entry fee (Sagarmatha National Park).
Khumbu-Pasang Lhamu Village entry permits.
Lukla to Kathmandu flight ticket.
All wages and medical insurance for the guide and porters.
First Aid medical kits for the Group and the staffs.
Free assistance service for cargo and duty clearance in domestic flights.
Our service charge and Government Taxes levied in Nepal.
Wages, meals and accommodation of your guide and porters.
Insurance and trekking gear for your guide and porters.
Complete pre-departure information.
1 farewell dinner in Kathmandu
Nepal entry visa fees
Extra night accommodation and meals behind schedule (Foods and accommodations before and after the trek)
All kind of beverages (coke, beers, water etc).
Additional cost by out of management control due to the landscape, weather condition, illness, change of government policies, strikes, and physical condition, etc.
Surplus luggage charges for domestic airport
Personal expenses such as snacks, laundry, telephone, WIFI, hot shower on a trek.
Travel insurance which has to cover emergency rescue evacuation from the high-altitude up to 5000 m.
Personal trekking equipment for this trek
Tips and Gratitudes for guide/drive.
| NO.OF.PERSON | AVAILABILITY | USD PRICE | INR PRICE |
| --- | --- | --- | --- |
| 2-4 | Guaranteed | USD 1590 | INR 72340 |
| 5-8 | Guaranteed | USD 1520 | INR 68740 |
| 9-15 | Guaranteed | USD 1480 | INR 64450 |
Do I need a visa? And what about passport requirements?
Visas are required in Nepal and can be purchased in cash at the airport upon arrival ($30 USD for up to 15 days, $50 USD for up to 30 days). Please keep your passport and visa with you at all times during your expedition. You must bring two (2) passport sized photos for trekking permits. Visit our
how to get Nepal Visa
Page for Nepal travel information. Your passport must be valid for six months after your country departure date. It should also have at least one blank page for any necessary stamps.
How much does it cost to climb Mount Everest base camp?
An average trek to Everest Base Camp usually takes 14-16 days, and costs range from about $1,600 to $1,700 USD per person. That cost includes your airfare, proper permits, as well as food, lodging, and any other accommodations at Base Camp.
Is it hard to get to Everest Base Camp?
First things first – it's not a climb! Getting to Everest Base Camp is a trek and for most parts it's on mountain paths with the last two days on lateral moraine. There are a couple of steep hills to tackle but the paths are zigzagged to make it easier and there is plenty of time to stop for a rest and a chat.
How dangerous is Everest Base Camp?
Altitude sickness is the main danger for trekkers on this trail. Occurrences like earthquakes and landslides are incredibly rare, and really don't pose much threat to trekkers. People see news reports about avalanches, but these are usually much higher up beyond base camp.
Do you have any training programs for the trek?
We don't specify detailed training programs as it is difficult to recommend a general program that applies to everyone. The training you should do to prepare for your EBC trek depends on your current level of fitness and any medical conditions. We suggest that you exercise a minimum of five times per week, an hour each time, doing activities such as hill walking, cycling, running and strength work.
How many people have died climbing to base camp?
On the low end we estimate that around 3-5 people die each year on the Everest Base Camp Trek. On the high end this number could be as high as 12-15. These numbers are estimates but out of roughly 30,000 people who do the trek yearly, this is a death rate of about 0.03%.
How long do you stay at Everest Base Camp?
Typically, the trek to Everest Base Camp takes 16 days to complete on a 130km round-trip. It takes eight days to get to Base Camp and four days to get back down, broken down overall into nine days of long trekking and three short trekking acclimatization days.
How is the Accommodation on Everest base camp trek?
The hotel/guest house accommodation is available on Everest base camp trail and mostly basic hotel/guest house accommodation are easily accommodation however some places/villages on Everest base camp trail offers luxury/deluxe accommodation ie the Lukla, Phakding, Namche offers great luxury accommodation.
We need to book the hotels/accommodation in advance if traveling in autumn and spring as these seasons are the busiest time for the EBC Trek and if traveling in other months then we can find the accommodation easily.
Do you lose weight trekking to Everest Base Camp?
Genuinely speaking, trekking up and down in high altitude for 5-7 hours per day in the Everest Base Camp Trails obviously lose around 5-6 kg weight in 11 days trek. But, how much weight you lose depends on the intake of food, water, and proper rest during the trek.
What is the best time to visit Everest Base Camp?
The most popular months for trekking in the Everest region are March, April, May, October and November, as these months are when the conditions are at their best. The spring and the autumn tend to offer reasonable temperatures, clear skies, little-to-no rain, and less chance of problematic snowfall.
Is there snow at Everest Base Camp?
The winter season at Everest Base Camp area is dry. During this season, the temperature at the lower elevation is truly bearable but, there will be heavy snowfall at the higher elevations. The average temperature ranges between max 20°C in the daytime to -17°C at the night.
How do I get from Everest base camp from Kathmandu Everest?
There are two ways to trek to Everest Base Camp , Kathmandu by bus to Jiri, followed by approximately 21 days of trekking known as the "Walk In" or Kathmandu by flight to Lukla, followed by about 14 days of trekking known as the "Fly In" .
What is the highest base camp on Mount Everest?
The ascent via the southeast ridge begins with a trek to Base Camp at 5,380 m (17,600 ft) on the south side of Everest in Nepal. Expedition members usually fly into Lukla (2,860 m) from Kathmandu and pass through Namche Bazaar.
Can you trek Everest base camp without guide?
No, you don't try trekking to Everest Base Camp without a guide. But you don't take a guide for good weather and easy conditions: a guide is for keeping you strong and safe in an alien land, when the conditions have turned bad.
What food should i expect to eat on the trails?
Avoid street food when you first arrive to Nepal! You do not want to begin your trek with unnecessary stomach issues. Food on the trail is rich in carbohydrates and protein since you'll be burning calories like a champ.
How much additional money do I need per day?
It depends on your spending habits. Generally, in Kathmandu, you can allocate USD 12 to USD 15 for a lunch and a dinner. USD 12 to USD 15 per person a day will be enough to buy bottles of water, chocolates, pay for the hot shower and a few drinks during the trekking.
What is the weight limit on Lukla flight?
The airplane that operate flight to Lukla are small and the total limit of weight per person is only 15 KG including the main luggage and hand carry. You can take some Kg more by paying some extra charge however it is not guaranteed for the extra more luggage as it is available only when they have spaces available.
Do I need travel Insurance for Everest base camp trek?
Yes, Travel Insurance is compulsory for the Everest base camp trek as this is adventure trek in high Himalayas so, of course there is some risk on this trek so, you need to have travel insurance policy that covers the emergency evacuation as the Helicopter is only the means of transport you back to city/Kathmandu and Hospital in case of any accident happened on your trek or get any sickness including Acute mountain sickness.
Is the Everest base camp trek worth it?
Base camp is probably not worth it, but Kala Pattar is. In my opinion, it's barely worth trekking to basecamp. You can't really see the mountain itself from base camp 5500m, once you've acclimatized, is very do-able for a fit trekker, and the views of Everest are spectacular!.
Is trekking staff insured and well equipped?
Yes, Our Company staffs including Sherpa guide, cooks, porters and driver are fully insured and fully equipped. We do provide them quality clothes. Hence, we are totally different then other company. We are 100% local owned Company. We do care our staff very well and support society as much as we can.
What is the process for tipping?
Tipping is generally expected and culturally prevalent in Nepal; this includes in Kathmandu and on your trek. It is a gesture to personally thank the local people for their efforts and service.
If your group thinks that the local staff have done an outstanding job and you wish to demonstrate your appreciation, then a tip from the group would be greatly appreciated. At the end of the trek, your leader will collect what you wish to give and will distribute it fairly amongst the crew at a final evening celebration where each individual crew member is acknowledged and thanked.
Do you have other useful information?
We always ask that you stay safe on the trail by drinking plenty of water, eating well, and communicating openly with your guide about any issues that arise. Be sure to take care of your belongings, be respectful of your travel companions, practice your Nepali with people you meet along the way, and respect the natural landscape that you're exploring.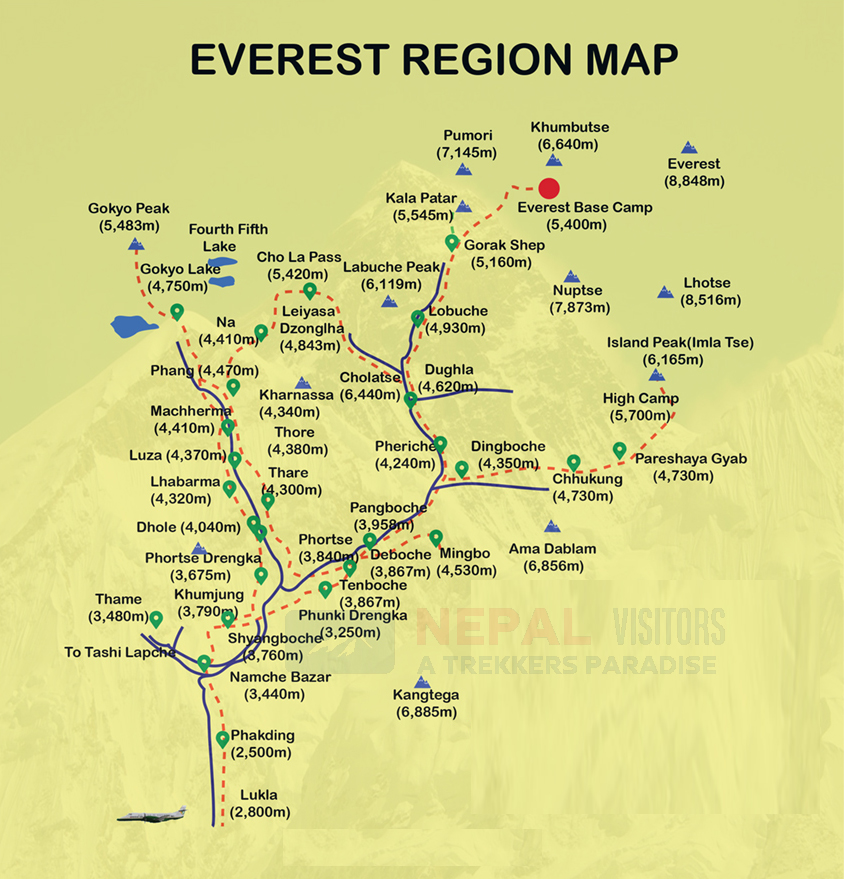 Summary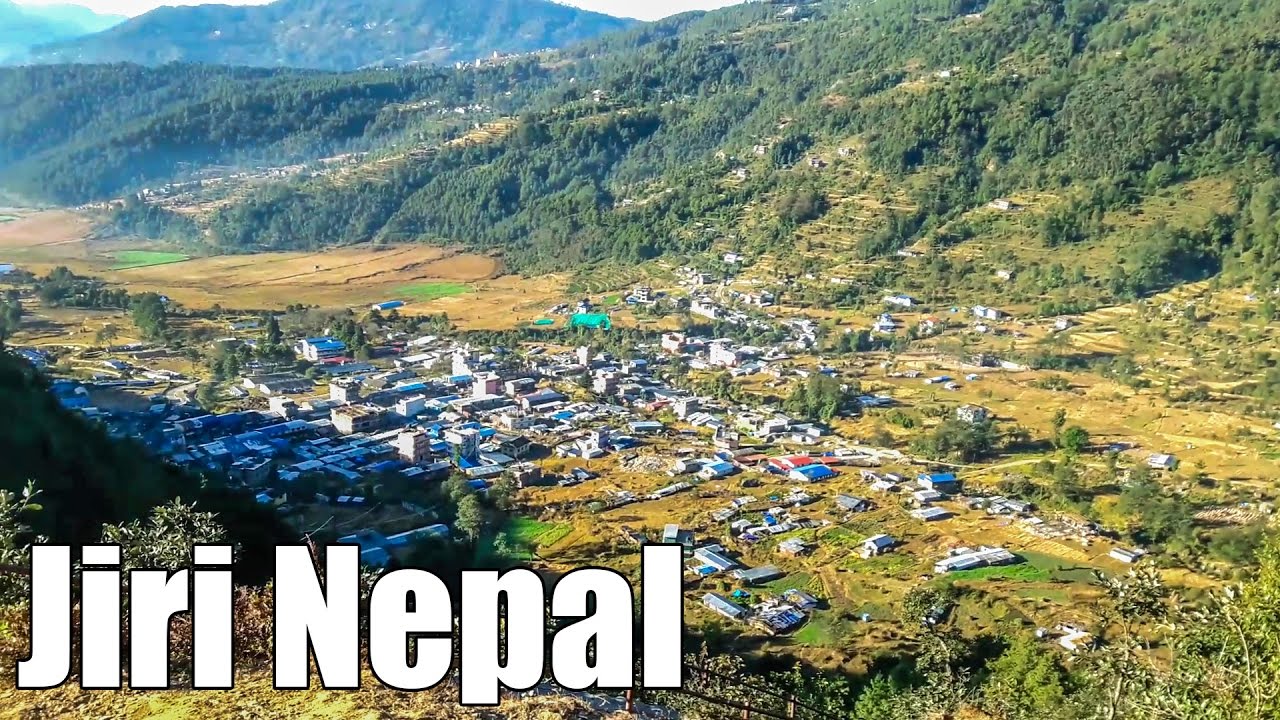 Brand Name
Product Name
Jiri to Everest Base Camp Trek
Price
Product Availability