Wildlife & National Parks
Banke National Park
Banke National Park was established as 10th national park on 12th of July 2010 which reflect Government's commitment in Biodiversity conservation ...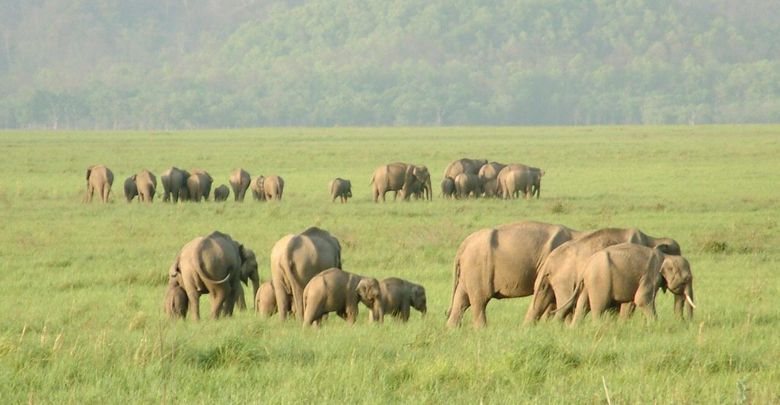 Established on 12th July 2010. Banke National Park has an area of 550 sq km with a buffer zone of 343 sq km. The national park encompasses parts of Banke, Dang, and Salyan districts of Nepal. It is the 10th National Park of Nepal.
It was also recognized as the gift to the earth in 1998. The Park is linked with Suhelwa Wildlife Sanctuary in India through national and community forests towards the south. It joins with Bardia National Park (BNP) towards the west which further links with Katerniaghat Wildlife Sanctuary of India.
This place is mostly inhabited by the ethnic indigenous, Tharu people who are famous for their own unique culture, art, tradition, and way of living. Other groups like Brahmin, Chhetri, Magar, Tamang, Majhi, and Gurung living in the buffer zone. These people are mostly dependent upon agriculture, and few of the people are also engaged in trading and labor.
Location of Banke National Park
The park is located in the mid-western region of Nepal. The national park is located in Banke, Salyan, and Dang districts of Nepal. This is nearest to Kohalpur city. This National park is connected to Bardia National Park in west.
Flora and Fauna of Banke National Park
The Park is home of the 113 species of trees, 85 species of shrub and climber, and 107 species of herbal normally. This National Park contains an array of eight ecosystem types such as Sal forest, deciduous Riverine forest, Savannahs and grasslands, mixed hardwood forest, floodplain community, Bhabar, and foothills of Chure range. It is home to 124 plants, 34 mammals, more than 300 birds, 24 reptiles, 7 amphibians, and 58 fish species.
Climate of Banke National Park
This region has a subtropical monsoon climate with three weather that is summer, monsoon, and winter. The summer season is from March to June, monsoon is from July to September and finally the start of the winter from October to February. The temperature reaches to nearly 45 degrees during summers and it falls and sometimes reaches below 10 degrees during winter season.
The local population in the buffer zone
There are about 4861 households with 35712 people living in the buffer zone. Indigenous Tharu community, Brahmin, Chhetri, Magar, Tamang, Majhi, and Gurungs live here. Among which 90% depend on agriculture and the rest 10% depending on trade and labor.
Facilities:
The importance of the national park and homestays has increased with the rise in number of tourists visiting the region. There are at least three private Tharu homestays and 17 other community homestays near the national park, which contribute in boosting the local economy.
Things to do in Banke National Park
The National park is also ideal for Jungle Safari where a tourist travels by jeep. Well, Elephant safaris will take you to various places which are and sufficient time to explore places and has lots of fun. When you travel to the elephant, you can feel more secure. You can take pleasure in walking safari some areas which are in fact the finest part of the national park.
Entrance Fees of Banke National Park
National Park Entry Fees
SN.
National Park
Nepali
SAARC
Foreigners
Discount
1
Banke National Park
NRs. 100 per person per entry
NRs. 750 per person per entry
NRs. 1,500 per person per entry
Below 10 yrs free
How to get there:
There are regular take by bus and flights from Kathmandu to Nepalgunj. It takes approximately an hour drive on bus/taxi from Nepalgunj to Park's head office. It takes about eight hours bus ride (270 Km) Mahendranagar and seven hours (250 Km) bus ride from Dhangadi to reach Park's head office.