Travel News
Germany sends plane to rescue stranded tourists from Nepal
Qatar Airways chartered aircraft will land TIA today, to receive German nationals stranded in Nepal due to the impact of coronavirus.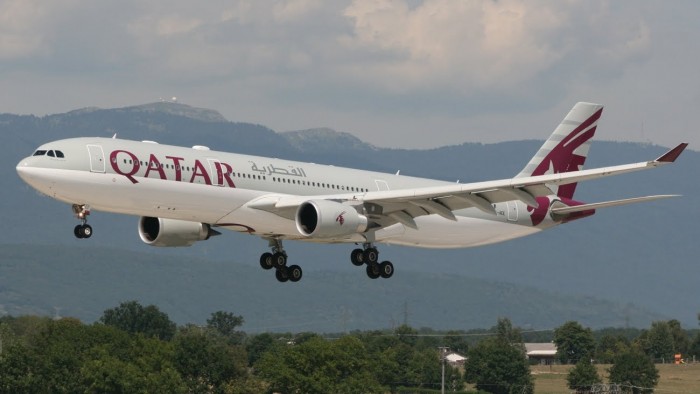 The government enforced a week-long lockdown earlier this week to curb the spread of coronavirus. At the request of German Embassy in Kathmandu, the government had permitted the aircraft to fly to Kathmandu. Qatar Airways' chartered aircraft will land TIA Friday morning. German nationals stranded in Nepal due to the impact of coronavirus.
The German embassy in Kathmandu requested the Ministry of Foreign Affairs last Monday to arrange for the withdrawal of more than 800 German tourists stranded in Pokhara, Lukla, and Kathmandu. Earlier on Wednesday, a High-Level Coordination Committee formed to prevent and control the spread of coronavirus had decided to facilitate concerned countries to rescue their nationals stranded in Nepal.
After the decision, a few foreign countries have already started evacuating their citizens from various trekking trails of Nepal to repatriate them.
Hundreds of trekkers are stranded in popular trekking routes, mainly in the Everest region, Annapurna region and Jomsom of Mustang after Nepal enforced a lockdown on Tuesday for a week, suspending both domestic and international flights and long-haul passenger vehicle services. But this harsh measure has largely affected the foreigners, mainly the trekkers. They did not get enough time to arrange flights for their departure.
Due to the coronavirus cases, the Nepal Government has restricted all internationals flights until April 1, however at the request of the European Union, including German Embassy, the Civil Aviation Authority has allowed two flights on Friday and Saturday. Qatar Airways will depart Frankfurt, Germany via Doha.
The French, US and British nationals who have come to Nepal as tourists have also lodged in Kathmandu, therefore to arrange their flights back home, diplomatic missions have requested the Ministry of Foreign Affairs of Nepal to look into this concern.