Travel News
India to send officials on paid Nepal tour
India has agreed to Nepal's proposal of allowing leave travel concession (LTC) to its employees to visit Nepal.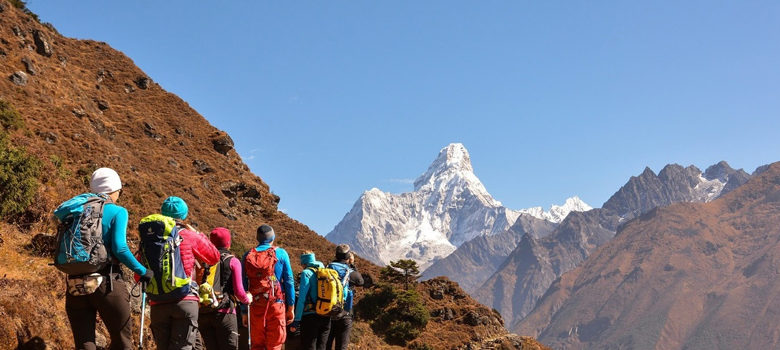 The decision was reached during the second meeting of the Joint Working Group Meeting (JWG) on Tourism Cooperation between Nepal and India held in Kathmandu on Friday.
India has taken Nepal's proposal positively, assuring that the respective ministries would initiate the process, the Tourism Ministry said in a statement. The LTC allows grant of leave and ticket reimbursement for eligible Indian government employees.
Although India's civil aviation ministry had given its nod in 2015 to a proposal to provide leave travel concession for government employees to Nepal, Bhutan, Maldives and Sri Lanka to boost tourism in the region, it has not been effective.
There are about 4.92 million central government employees in India. Even as arrivals from India, the country's top tourist source market, jumped 36 percent to 160,832 individuals, it is still a small fraction given the proximity and Nepal's tourism allure, according to Tourism Ministry officials.
The highest ever arrivals from India were recorded in 2013 when the country received 180,974 individuals. Currently, more than a dozen flights are operated daily to different cities in India. Visitors travelling over surface routes, however, are not taken into account in the arrival figures.
On Friday, Nepal and India signed a 14-point memorandum to boost tourism between the two countries.
The working group agreed to jointly promote historically and culturally important tourism circuits such as the Ramayana and the Buddhist circuits, including adventure tourism. This is the first cooperation mechanism of this kind in the region wherein any two countries have agreed to promote each other's' tourist destinations.
The group further decided to establish Indo-Nepal Tourism Forum which would be an industry-led cooperation forum with support from the two governments.
It was agreed to improve critical tourism enabling infrastructures such as overland road connectivity, further streamline of scheduled bus route operations including luxury bus coaches. The Indian side agreed to extend all possible cooperation in the domain of human resource development in tourism and hospitality sectors through intake of Nepali professionals in professional courses at Indian universities, regular exchange of experts and academia.
The Nepali delegation to the JWG meeting was led by Ghanashyam Upadhyaya, joint-secretary at the Tourism Ministry, while the Indian delegation was headed by Suman Billa, joint-secretary (Tourism).