Blogs & Articles
Business
6 Wine Accessories to Bring When Traveling
Many are jumping on the bandwagon, which, in turn, increases the market's demand for wine accessories, especially those that are intended for traveling.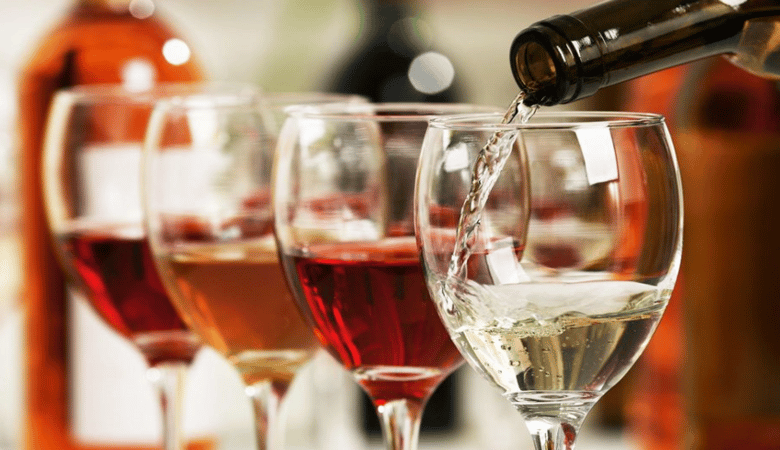 Enotourism or wine tourism is once again taking a spot in the travel industry by storm, thanks to the ongoing herd immunity and improved safety measures against COVID-19. As a result, many are jumping on the bandwagon, which, in turn, increases the market's demand for wine accessories, especially those that are intended for traveling.
Wine accessories are currently among the niche products. However, today, several tools in the market are produced to serve and keep wine while traveling. In this article, among many innovative products, we've listed six wine accessories to bring when you're on a trip.
Bladeless Corkscrew
Have you heard about opening a bottle of wine with a shoe? If you do so, that's great! However, it's way more manageable if you'll use a corkscrew. Unfortunately, it can't pass through airport security. So, while it's not a big problem, others may feel incomplete without it.
Instead, opt for bladeless corkscrews. It's a great supplement to taking a global entry interview to bypass the nightmare of customs and breeze through the airport. But opting for bladeless corkscrews is another. Most of the time, airport security would consider anything with a blade as contraband, but if it's bladeless, agents may not confiscate it at the airport.
Wine Burlap Bag
Forget about jet bags, wine diapers, or wineskin. Instead, you can now travel with your wine bottles in the most fashionable and eco-friendly way with these wine burlap bottle bags. These totes are made from 100% jute fiber, meaning it's high quality, recyclable, and reusable. Plus, it's durable enough to support the weight of the bottles.
Each bag may also include removable bottle dividers that secure bottles from bumping into each other. What's more, the bag's interior is fully laminated. This would protect the bottles from moisture and light that may spoil the wine.
Wine Wipes
The last thing you want to see is your purple-tinged teeth on tagged social media photos after drinking red wine. This situation has an unappealing effect on every person's smile. If you're a red wine lover, you know its pigments are tooth stain makers. That's why you would probably bring anything that can remove the stain later.
While tissues or mouthwash can help you remove wine stains, removing them more satisfyingly is best. We recommend wine wipes. These products are made from edible stain-removing and teeth-protecting ingredients. They're wet, so removing the stain is easier than tissues. Additionally, unlike mouthwash, using these wipes wouldn't interfere with the taste of wines while offering you refreshing and gentle cleaning at the same time.
Silicone Wine Glasses
You'll never break a glass of wine when traveling again with silicone wine glasses! It's unbreakable and shatterproof. They're made from top-rated food-grade silicone material and produced through a platinum curing process. It's the perfect drinking vessel for sipping vintage wines during your trip.
Silicone wine cups are easy to wash, as well. You may use a little dishwasher or just plain water. Other travelers would use wine wipes to clean the cups and then rinse later. Don't worry about stains. They're stain-resistant, so you can drink red wine without fear of discoloring the glasses.
Wine Bottle Bag Flask
You can use a wine bottle bag flask to pair your silicone wine glasses. Instead of carrying bottles that add weight to your things, you can use this. It's an FDA-approved plastic bag serving as an alternative wine bottle container. Specifically, since the FDA validates it, it's technically "BPA-free food-grade plastic with zero taste transfer," so it's 100% safe.
Wine bottle bag flasks are unbreakable, leak-proof, foldable, and collapsible. As a result, you can easily pack your wine on the go, especially when planning to hike or camp. More importantly, although it's "plastic," it's washable and reusable. In this regard, it wouldn't contribute to increasing waste pollution.
Insulated Wine Tumblers
If you're indecisive and anxious to bring corkscrews during travel and feel uncomfortable keeping your wine in a plastic bag, you may opt for insulated wine tumblers instead. Basically, you keep the wine in the tumbler. Hence, there's no need to carry any bottles or wine bags.
In addition to that, insulated tumblers are alternatives to silicone wine glasses. One advantage of insulated tumblers is that they can keep the wine cold for up to nine hours. Rest assured, these tumblers won't ruin the quality of your wine. These cutting-edge containers are made to keep wines, so they're typically vacuum-sealed and are double-wall insulated. For this reason, it's also often used to keep ice cream.
Final Thoughts
Wine accessories manufacturers and suppliers alike are still becoming profoundly creative in making more innovations that won't cause inconvenience for you at the security checkpoint. While some might not be right up everyone's alley, they could be ingenious product ideas. So let's see more groundbreaking wine accessories in the future!