Blogs & Articles
4 Tips for First Time Travelers to Nepal
Are you planning a visit to Nepal in the near future? Nepal attracts an increasing number of tourists every year and is one of the most untapped hidden gems in the region.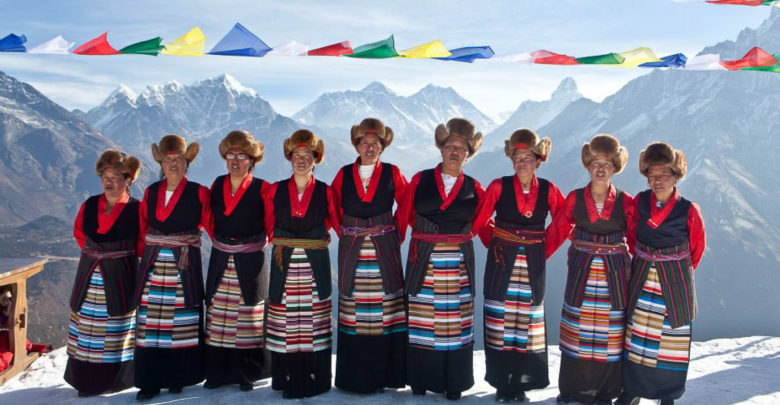 Getting Nepal Traveling Visas
Personal Safety
Time Management
Currency Exchange
Body Language
Are you planning a visit to Nepal in the near future? Nepal attracts an increasing number of tourists every year and is one of the most untapped hidden gems in the region. Whether you want to embark on an organized tour or go backpacking, here are a few tips on what you need to know your first visit to this tour-rich Southern Asia country.
Government has announced Special Flight Schedule and updated Protocol for Visitors arriving in Nepal. Airlines and travelers are requested to comply with the updated protocol, which includes mandatory Hotel Quarantine in one of Government approved hotels.
Nepal continues to impose localised lockdowns and restrictions to control the spread of COVID-19, including in Kathmandu. A limited number of international and domestic commercial flights are operating. The facilitation of information and communication for tourists and the tourism industry during the Lockdown and COVID – 19 Pandemic.
Getting Nepal Traveling Visas
Just like many other countries in the world, having a visa is a necessity to access Nepal. However, the process is usually quick and easy and can be done at any Nepal embassy offices in your area. There are various charges for different types of visas such as single-entry tourist visas, business visas, and marriage visas. Consult with Nepal migration officials in your country for more details.
If you're coming from India, you don't need a visa; cheap flight tickets from Chennai to Singapore are readily available throughout the year if you want to make a quick stop in Singapore first, which is an excellent idea if you would like to do some shopping and see the sights. From there, you can book a further flight to take you to Nepal.
Personal Safety
Your safety must come first before anything else. Therefore, take care about what you eat and drink, no matter how tempting the options might seem. Avoid tasting a wide variety of different foods all at once, but rather take your time. This way it'll easier for you to know what works out and what doesn't. You definitely do not want to ruin your vacation time with a case of food poisoning.
Additionally, due to the numerous reports of incidents in some isolated areas, it would be better to completely shun strolling on your own. Make friends with others staying in the same hotel as you and try to move as a group.
Time Management
You have to understand that Nepalese people have a different concept of time. Any appointment time given can overstretch to some hours later. You need to prepare psychologically for that, especially if you are used to keeping time. Be patient and allocate more time in your schedule to avoid inconveniences. This is even more applicable to you if you are traveling purely for business.
Currency Exchange
Unlike most countries in the world where you can carry their currency as you leave, it is illegal to carry Nepalese currency outside the country. Besides, you will not be able to exchange them anywhere else, so you better make sure to exchange it back as you depart.
Body Language
Be aware that the body language and body signs you are used to may mean something totally different in Nepal. For instance, a simple head nod doesn't necessarily mean affirmation to anything, so you should always ask for verbal confirmation before jumping to conclusions.
Also, while touching someone's head might be a show of love and kindness in some countries, but it is seen as being rude in Nepal. Therefore, it would be wise to take the time to learn the exact meaning of body language cues and some of the country's culture and etiquette rules before you leave.
Conclusion
These few tips should allow you to navigate better once you get there. Remember to check your visa situation, understand the basic cultural differences and how to communicate while respecting local customs.
Ref. For Covid-19 update status: https://www.welcomenepal.com/plan-your-trip/covid-19.html