Agencies
Nepal Hotels
Hotel Buddha Land
Hotel Buddha Land is tourist-friendly hotel in Thamel neighbourhood, lies a 15-minute walk from Kathmandu Durbar Square and 5 km from the Pashupatinath Temple.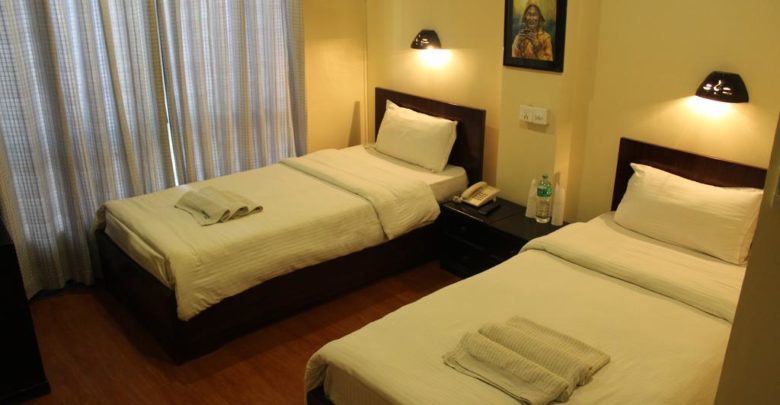 Hotel Buddha Land has been the landmark not only for location but also for the budget segment in Thamel, Kathmandu. In short time Hotel Buddha Land has earned a special place for SERVICE with PRIDE in the mind of business traveler and leisure groups.  The best part of hotel is its environment, Hotel Buddha Land captures the essence of modern Nepal and maintains the highest standards in all the services it offers. With exquisitely appointed rooms, multi-cuisine restaurants and modern comforts.
Staying at a Hotel Buddha Land is an ideal way for you to spend your next holiday in Nepal or weekend short break. While you are there who could forget about the Guinness, you really won't taste finer. Nepal is the short break destination and Hotel Buddha Land are the perfect place to start your holiday. Stay in one of Hotel Buddha Land, then find time to explore the city. Situated along the quiet Jyatha Road, Hotel Buddha Land is just 3-minute walk to the main street of Thamel and 5-minute walk from Green Line Bus Station, where an array of restaurants and shops are located. It operates a 24-hour front desk and provides free Wi-Fi access in the entire property.
Our Business Centre is available 24hrs to assist you for all secretarial work. With 100% coverage of Wi-Fi network in the public area and all the rooms, we offer freedom of conducting business anywhere in the hotel. After long working hours, relax in our roof top resturent and bar.
Our endevaour to the guests is not only to anticipate their individual needs but also to respond to them quickly at affordable prices.