Blogs & Articles
How to Prepare for Everest Base Camp Trek
Trekking 5-7 hours a day on high altitude for 14 days to reach the Everest base camp is not an easy feat for a regular individual. While trekking to the base camp is not a very technical climb and you don't have to be a seasoned trekker to accomplish this goal, it is important that you are physically and mentally-prepared for this journey.
Lifetime adventure that brings you to the base of the highest mountain in the world, Mount Everest! It does seem so interesting and adventurous.  The journey to Everest Base Camp begins from the busy streets of Kathmandu, from where you take the flight to Tenzing-Hillary Airport, Lukla.  As you begin your hike up to the base camp, with every turn you will be welcomed by astounding views of the mountains. Walking along the rushing glacial waters of Dudh Koshi, you will feel the serenity of well-protected biodiversity.
Apart from the breathtaking scenery, you get to know more about the unique Sherpa culture. Most of the paths are dotted with their antique mani walls, chortens, and monasteries. Trekking into the land of the Sherpas, and being inspired by their fearless spirit and stories is truly an amazing experience.  And the daunting view from the top of Kala Patthar at 5,550 meters, is truly something that should not be missed at all.  The exhilarating mix of natural beauty, intriguing Sherpa culture & courtesy, and intrepid sense of achievement will make this journey the most precious one.

Talking about the preparation, Everest Base Camp Trek is no technical climb but is really a long challenging hike. So, a person with determination and a basic fitness level can trek the route successfully. There are overweight to underweight, old and young doing this trek and believe me all of them enjoyed well.
That being said, there is a number of crucial factors that need to be considered or prepared. Being in great shape is certainly a bonus. Some basic training will surely help a lot. Targeting the peak performance, you should be able to carry heavy weights on your back, handle the low air pressure, and withstand high winds and low temperature.
For trekking at such altitudes besides physical preparation, you should be prepared mentally, and financially as well.
Physical Conditioning
A training plan including several long walks (preferably carrying a heavy load), strength training (focusing your legs), and some form of aerobic exercises like jogging or swimming to build up your long distance fitness. Strong, conditioned legs make it easier to walk uphill and downhill for sustained periods of time.
Regarding cardiovascular training; cycling, hill climbing, and lots of walking should be done several times a week. This general aerobic fitness allows the body to function efficiently with less oxygen.
Strength training concerning your leg muscles, shoulders, abdomen, and back should be an integral part of your training. Front squats, military press, pull-ups, push-ups, sit-ups, etc will incorporate your key strength.
You should start your training for the trip at least three months before. And the best exercise you can do is to get out and hike mountains or hills in your area. For those who do not have access to high trails, you can train on Stair Master machine. Try to walk as much as you can. If possible, try to carry equivalent loads at your backs. This will gradually increase your fitness and stamina.
Remember to train in the trekking boots, you plan to track with so that they are sufficiently broken-in (to prevent blisters).
Slow down the training when your departure is near. Your body needs rest to recover before the trek.
Trekking and Altitude Conditioning:
As in the most paths of Himalayas, the terrain is steep, rocky, slow going, and depending on the season, icy and snowy. It is important to remember that this is a wilderness trek and at no point is the path paved. For tackling them, a reasonable goal would be to ascend 2,000 to 2,500 feet or roughly 1,000 vertical feet carrying an average pack of 15-20 pounds. Try to increase the mileage, load, and speed in each trek. Also, altitude is the most difficult aspect of the Everest Base Camp (EBC) trek . For altitude training, climb the stairs as hard as you can, then go at a slower pace.
AMS (Acute Mountain Sickness) is a serious condition that anyone can suffer at such elevation. For avoiding the hazard, it is very important to seek medical advice before heading. While in the trek, you should acclimatize as much as possible. Walk slowly at your own pace and keep yourself hydrated.
Mental Conditioning:
Surely, many types of unexpected situations may arise on your way. One of the ways to deal them is having positive attitude and patience. A real mental attitude paired with determination can work wonders when fatigue hits. Many believe that pushing the body to the limit and then still keep going is one way to prepare mentally. You can also try meditation and yoga for increasing your concentration.
Proper Dieting:
After talking about the mental and physical conditioning, let's talk about something that is utmost for getting into shape – a set of a well – balanced diet loaded with fruits and vegetables. Antioxidants are the key in your diet that helps in climbing. They are available in green veggies, berries, peppers, green tea, red wine, dark chocolates, etc. Also, don't hesitate to have eight hours of sleep per nights.  While you are in your journey try to be vegetarian. The safest, healthiest option is to eat lentil soup with rice. It is fresh and is a great source of protein and energy.
Get your gears on your mind:
Always remember to pack lightly and concisely so that you would not miss the necessary stuff. Aim for 10 to 15 kg. A fleece jacket, down jacket, and thermal wears along with sleeping bags are a must. Footwear requires lightly broken-in boots, trekking socks, and sneakers or sandals for evenings.
You will also need a raincoat, gloves, woolen hat, sunhat, and polarized sunglasses.
Travel size toiletries, including a good sunscreen, lip balm, travel towel, and tissues.
First aid kit should include medication for diarrhea, antibiotics for sinus or chest infection, Diamox pills for possible AMS, and adhesive bandages for blisters.
Cameras have become a compulsory item during treks. I also suggest carrying best tripod for backpacking as it comes very handy when taking pictures.
And for enough energy supply to your electronic gadgets, solar chargers are the best.
Financial Preparation:
Last but the least is preparing moneywise. The whole process of preparation and trekking costs plenty of money. The food, homestay, and other stuff (if in case) are also expensive. Make sure you are financially ready for all along the way. Carry enough cash so that you don't encounter any kind of problem. There are very few ATMs or money exchange in Lukla and nothing after that. So, better to be prepared for it.
Conclusion
It is vital that you prepare yourself for the trek. Proper preparation will help you embrace the beauty as well as the challenge of this trek. With all these done, you will absolutely have a wonderful trek.  In case you have any doubts or questions, contact us. We would be delighted to be at your service.
All the best. Happy trekking!
Summary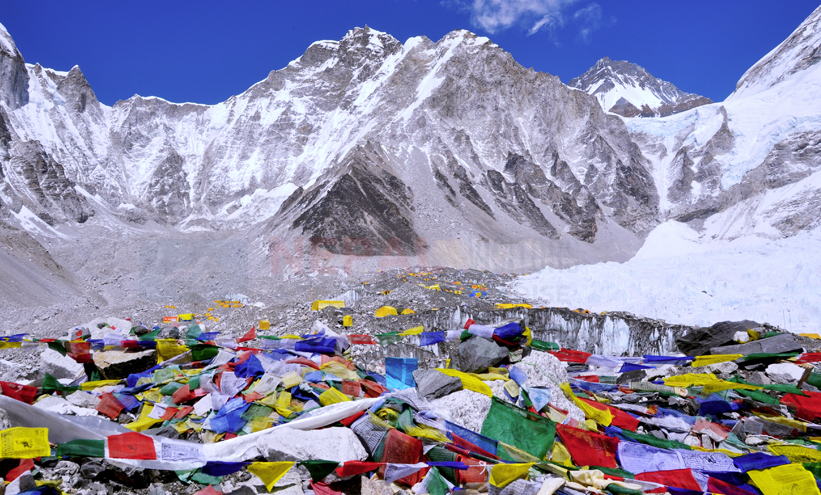 Article Name
How to Prepare for Everest Base Camp Trek
Description
DO get lots of trekking training in before the challenge – walking is the best way to prepare for our Everest Base Camp Trek!. DON'T try to do too much too soon. This may lead to fatigue or getting injured – take it slowly and gradually increase your training. DO warm up and cool down before any exercise.
Author
Publisher Name
Publisher Logo