Blogs & Articles
Possibility of Tourism in Nepal
There are huge possibilities of tourism in Nepal. Rural or village tourism, eco-tourism, religious tourism, cultural tourism, holiday/pleasure tourism, adventure tourism, health tourism, business/professional tourism, family visiting tourism etc.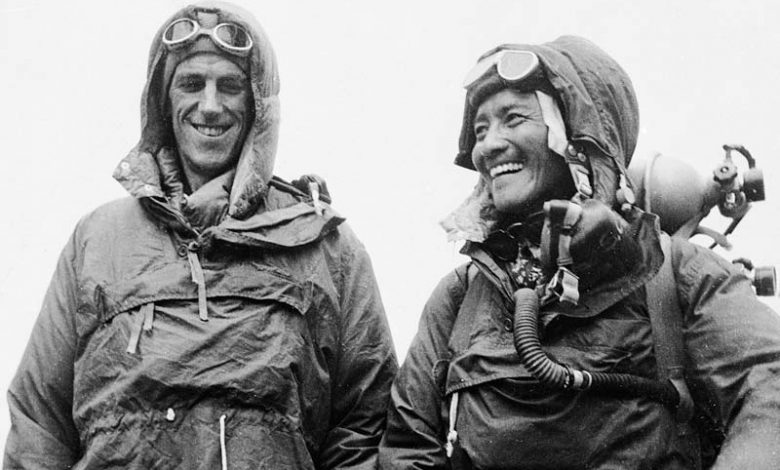 Some of the major tourism activities in Nepal are mountain climbing, trekking, paragliding, rafting. Nepal is a landlocked agricultural country with having a mixed economy. The restoration of democracy in 1951 has stimulated further development of different potential areas of Nepal. Being a multi-ethnic, multi-lingual, and multi-cultural nation, the prospect of tourism development is even at the higher side after the period. The federal democratic republic of Nepal shares the border with China in the north and India in the south.
Nepalis are well known for the land of visual paradise with magnificent mountain range and multi-ethnic groups.
The Himalayan country Nepal has more than ninety different languages spoken in the local community as being a multi-linguistic country. Hindu is the major religious group, so Nepal has also recognized as the country of the temple but also consists population of Buddhists, Muslims, and Christians as well.
Once who visits this country of the temple or one can say the mysterious land can find diverse geography with low land and the mighty Himalayas and the unique culture.
Tourism is one of the major sources of income for many countries in the world and which also applies to Nepal, which is no exception. Tourism has been one of the major sources of revenue in Nepal. This multi-cultural country is well-known as an international arena and as a prime tourist destination in the world due to rich fauna and flora, exceptional trekking routes, snow-fed rivers, wonderful lakes, and welcoming people. And Nepalis not only limited to its natural beauty but is also rich in cultural and religious diversity as well.
The country can get a huge benefit from the tourism industry by increasing the number of employment opportunities and generating foreign currency, which contributes to for overall development of the nation's economy.
Introduction of tourism in nepal
Tourism is one of the mainstay of the Nepalese economy. The Hindu, Buddhist, and other cultural heritage sites of Nepal, and around the year fair weather are also strong attractions. Nepal is the country of Mount Everest, the highest mountain peak in the world, and the Birthplace of Gautama Buddha- Lumbini. Foreign currencies are very important for the country and tourism is the main source of foreign currency of Nepal.
History of Tourism In Nepal After 1950
After the arrival of popular democracy in 1950, Nepal began to build up the unique parts of social, financial, and political life. Since that time, the entryway of Nepal has stayed open to outsiders who were longing to visit Nepal.
After, democracy foreigners were embraced by the Nepal Government by providing them a tourist visa. Before, the permits were provided by East India Company under the guidance of the British Government.
Tourism in Nepal after 1950 was popular due to the mountains of Nepal. In fact, all the major mountains of Nepal were scaled during that period.
Mt. Annapurna I, Mt. Everest, Mt. Cho Oyu, Mt. Makalu, Mt. Kanchenjunga, Mt. Manaslu, Mt. Lhotse, and Mt. Dhaulagiri were scaled in 1960 only. So we can say 1950's as one of the golden periods of tourism in Nepal.
In 1955 Nepal became a member of the United Nations Organization (UNO) which helped Nepal to promote tourism at an international level. In the same year, 1955 world-renowned Thomas Cook and Sons brought a group of 60 tourists for a Nepal travel.
The same year i.e. 1956 National Tourist Development Board was also established. In 1958 Royal Nepal Airlines Corporation (Currently known as Nepal Airlines Corporation) first started its operation as Nepal's first aviation service provider. This particular event changed the aviation scenario in Nepal.
Potential of tourism in Nepal
Nepal holds great potential for tourism development, which can stimulate economic growth and development. For Nepal, tourism is the main instrument for regional development with a positive economic impact on income, employment, and production. In recent years, there has been exponential growth in the number of travel agencies, tour guides, tour operators, rafting agencies, and trekking agencies. In 2018, the number of registered travel agencies reached up to 3,508 and trekking agencies 2,649. However, tourism may also have a negative impact on the environment.
For sustainable tourism development, there should be optimum utilization of natural resources and minimization of ecological, cultural, and social impacts. Additionally, there is a need for conducive policies and strategies by the government that will help improve the livelihood of the local communities through balanced and sectoral tourism development.
The government has formulated policies and allocated a budget of Rs 2.68 billion for FY 2019/20 to support the tourism sector in developing infrastructure and encouraging environment-friendly tourism activities. Additionally, the government has allocated Rs 15.85 billion to the aviation sector for the development of the domestic and international tourism sector.
Major tourism product of Nepal.
Nepal's major tourist activities include wilderness and adventure activities such as mountain biking, bungee jumping, rock climbing, and mountain climbing, trekking, hiking, bird watching, mountain flights, ultralight aircraft flights, paragliding and hot air ballooning over the mountains of the Himalaya, hiking, and mountain biking, exploring the waterways by raft, kayak or canoe, and jungle safaris, especially in the Terai region.
Impact of tourism in Nepal
According to its annual Economic Impact Research report for 2017, tourism accounts for 7.5 percent of Nepal's GDP and is forecast to rise 4.3 percent annually to Rs287. 6 billion, or 8.3 percent of the GDP in 2027. The GDP generated directly by the travel and tourism sector includes its indirect and induced impacts.
Advantages of Tourism in Nepal
Tourism is an important source of foreign exchange in Nepal. Approximately 23 percent of the total foreign exchange comes from tourism. Similarly, it creates employment. Some people have become tourist guides and porters. Tourist hotels have given jobs to many people. Many Nepalese people have an opportunity to become familiar with foreign culture through tourism. It has made Nepal known to the world.