Blogs & Articles
7 most beautiful trek in Nepal
Trekking in Nepal is relatively easy to plan and execute. There are dozens of options depending on your fitness level, your budget, your schedule and the kind of experience you want to have. We've created a 7 most beautiful treks in Nepal to help you choose the trek that suits you best.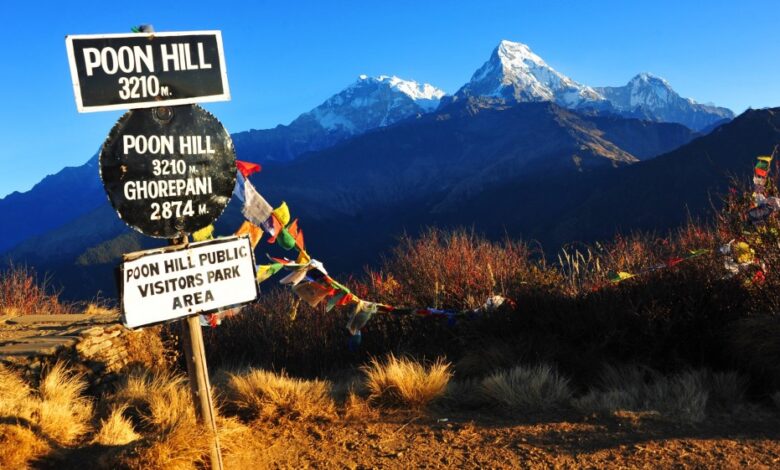 You know that Nepal is famous for its amazing multi-day treks, from Everest Base Camp to the Annapurna Circuit. You know that Nepal is beautiful – after all, it's home to Everest and the highest mountains in the world. You probably even know that the guides in Nepal are friendly and reliable, that the accommodation and food along the way is enjoyable and that on the whole, you'll pay a fraction of the cost of trekking in other mountainous regions of the world. But you're still not sure which of the legendary hikes in Nepal are for you? Well, you're in the right place.
Nepal trekking routes are the best mountain walks in the world. There are views of the majestic mountain peaks of the Himalayas. The Himalayan range is in the north of the country on the border with Tibet. Nepal is the home to Mount Everest and at an altitude of 8,848m is the world's highest mountain. There is a network of trails traversing the mountains from East to West.
People often return many times to explore Nepal. Trekking in Nepal is a diverse experience with different landscapes, cultures, and hiking trails. Treks in Nepal cross over mountain passes bedecked with prayer flags and past alpine lakes.
For most people, the best part of the trek is meeting the friendly Nepalese people. During the course of your time in Nepal, you will get to know our guides, cooks, and porters. You will also meet locals walking on the trail and shepherds in the high pastures (known as kharkas). In the foothills of the Annapurnas, we see Hindu villages with other ethnic castes such as Rais, Gurings, and Limbus. In the highlands, Sherpas live in Tibetan-style villages with Buddhist monasteries.
Nepal Trekking is challenging. So the most important thing you need to consider when you choose a trek is your current fitness level. Even if you're used to long, multi-day hikes at home, it is more difficult to hike at high altitude. But don't be put off!
Here are 7 of the most beautiful trek in Nepal where you can choose any one of them.

| | | | | |
| --- | --- | --- | --- | --- |
| S.N | Recommended Trek | Trek Areas | Why ? | Trip Length |
| 1 | Everest Base Camp Trek | Everest Region | Best for those who wants to see everest | 16 Days |
| 2 | Annapurna Circuit Trek | Annapurna Region | Thorong La Pass, the widest pass in the world, and the highest point of the Annapurna Circuit trek at 5,416 m | 18 Days |
| 3 | Langtang  Valley Trek | Langtang Region | Closest 7 days trek from Kathmandu | 11 Days |
| 4 | Manaslu Circuit Trek | Manaslu Region | Less crowded trek and a great alternative to Annapurna Circuit | 16 Days |
| 5 | Upper Mustang Trek | Annapurna Region | Best trek to see Tibetan culture, chorten, caves | 18 Days |
| 6 | Upper Dolpo Trek | Dolpo Region | Best trek to see Tibetan culture, chorten, caves & full camping trek | 27 Days |
| 7 | Makalu Trek | Makalu Region | quiet trails, vibrant terraced farmland, rural cultures, rhododendron forests, rare wildlife and several 8,000 meter-plus peaks. | 21 Days |
Everest Base Camp Trek
The ultimate bucket list trip! Reach new heights on this expedition and enjoy views of the world's tallest mountain.
Everest Base Camp Trek is one of the beautiful trek in the world due to its feature. With highest altitude and distinct complex landscape, remarkable natural beauty, diverse flora and fauna.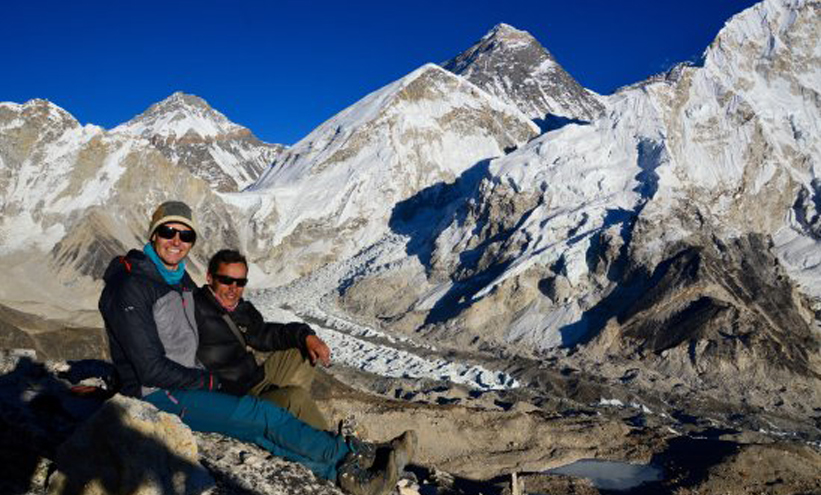 With no roads through the higher Himalaya, a short flight from Kathmandu to Lukla, the nearest airport, is needed before beginning the 18 day trek leading to base camp.
The route of the trek leads through stark valleys, over rope bridges and past ever-shifting glaciers. While the scenery is at the forefront of the journey, you come into contact with local communities as you pass through small Sherpa villages. Vibrant Mani stones (carved with sacred Buddhist mantras) also scatter the trail, laid there by travelling pilgrims or monks.
Accommodation along the route is a choice between staying in a comfortable lodge with hot water and private rooms or a basic, but more traditional, teahouse where you can share stories with fellow wayfarers around a cow-dung stove.
Mount Everest Base Camp Trek Quick Facts:
Start Point/End Point: Tribhuvan Domestic Airport, Kathmandu
Everest Base Camp Trekking Duration: 16 Days & 15 Nights
Everest Base Camp Altitude: 18,513 ft
EBC Trek Difficulty: Difficult
Approx Trekking Distance: 130 km
Trek Permit: ENP,  KPLRMF & TIMs necessary
Everest Base Camp Trek Highlights:
Walk on the footprints of Sir Edmund Hillary to conquer the Highest Mountain on Earth
Stand tall at the Kala Patthar to witness the closest panoramic views of Mt. Everest
Get a thrilling experience of flying in the World's most adventurous flight and shortest runway
Visit World's Highest Monastery Tengboche, known to be the Spiritual Centre of Kumbhu Valley
Ensure a smooth experience with all paperwork and trekking permits already arranged
Trekking 5-7 hours a day on high altitude for 16 days to reach the Everest base camp is not an easy feat for a regular individual. While trekking to the base camp is not a very technical climb and you don't have to be a seasoned trekker to accomplish this goal, it is important that you are physically and mentally-prepared for this journey.
Best time to visit Everest Base Camp
October and November are good months to travel, as the usually clear skies afford spectacular views and the temperatures are comfortable for trekking. The weather in December to March can be unpleasantly cold, but you might benefit from quieter trekking routes. From March to early June you can see climbers staying at the camp, leaving before the monsoon rains arrive in late June.
Annapurna Circuit Trek
The iconic Annapurna Circuit Trek is a have-it-all trek with diverse vegetation, dense forest, daring mountain passes, and changing landscapes. Not many treks in Nepal offer the chance to appreciate both green and arid terrain at once. Henceforth, hiking Annapurna Circuit equals undertaking several different excursions, making it second of the best beautiful treks in Nepal.
Trek through the incredible Annapurna region and be awed by the Nepalese Himalayas. These snow-capped peaks, mist-shrouded valleys, isolated communities and remote monasteries will inspire those with a bold spirit and a yearning for a definitive nature experience.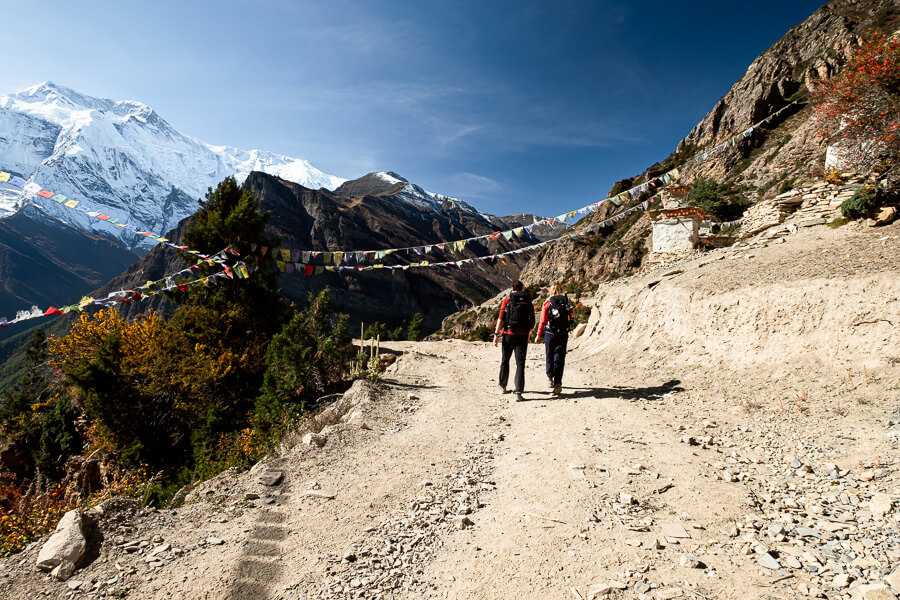 Reach altitudes of more than 5000 metres, discover the ancestral traditions of the local people and immerse yourself completely in the spectacular mountain wilderness of the Annapurna Circuit. This is a challenging trip, but the sense of accomplishment will leave even the most seasoned trekker with some unforgettable memories.
The Annapurna trekking region is a protected area of Nepal called the Annapurna Conservation Area Project ("ACAP").  ACAP's size is 7,629km2 and this covers a significant part of the Himalayan range in Nepal. This region centres around Mount Annapurna at an altitude of 8,091m and the Annapurna massif of mountains. In the Annapurnas there is a vast network of trails and these are linked together to form many different treks.
Annapurna  Circuit Trek Quick Facts:
Start Point/End Point: Beshishare / Pokhara
Annapurna Circuit Trek Duration: 18 Days & 17 Nights
Annapurna Circuit Altitude: 17,769 feet
Annapurna Circuit Difficulty: Difficult
Approx Trekking Distance: 160km-230km
Accommodations: Teahouse.
Trek Permit: The Annapurna Conservation Area Permit (ACAP) and TIMS card can be purchased from the Nepal Tourism Board in Kathmandu or Pohkara or through a registered guide; each requires two passport photos.
Trek Highlights:
Ascend to the clouds and reach an altitude of 5416 metres as you cross the Thorung La Pass along the Annapurna Circuit. Testing your mind and body, this is one hell of an accomplishment.
Uncover a different side of the Himalayas, trekking past terraced rice fields, oak and rhododendron forests, there's a diverse array of nature that awaits in the Annapurna region.
Learn about life in Nepalese mountain communities, get to know locals and meet other trekkers while you stay in teahouses in the small communities along the way.
Discover Nepal's compact capital in Kathmandu. With a limited amount of time spent here to discover its bazaars and temples, why not extend your stay beforehand to get a real feel of Nepalese culture.
Spend time in the peaceful haven of Pokhara after your trek has finished. Relax with your small group on the banks of Phewa Lake and take in the mountainous surrounds that you have conquered!
Best time to visit Annapurna Circuit
Hiking in Nepal isn't a 'turn up whenever you like and off you go' kind of affair; seasonal changes (particularly around the monsoon period) have a massive impact on where, how, and what you can hike here.
The periods for hiking the Annapurna Circuit are October – early December, and late Feb – April.
Go outside of these times and you risk the already tricky Thorong La Pass being totally snowed under (or worse, like what happened during the 2014 Nepal blizzard disaster) or heavy monsoonal summer rains causing slippery and dangerous conditions.
Langtang Valley Trek
Lying at the foot of the Langtang range, the Langtang valley trek is a third most beautiful trek in Nepal. With its breathtaking landscapes, snow-capped mountains, and hospitable locals, the journey offers so much beauty in nature. It is another essential trekking destination in the north of Kathmandu; thus, most opt for short and quick escapes to the mountains.
The Langtang Valley Trek offers ancient forests, swift mountain streams, rugged rock, and snow-capped mountains, grassy meadows, glaciers and a chance to observe Tamang culture at close quarters. On the trek up, there is the possibility of observing some of Nepal's stunning wildlife, such as langur monkeys, Himalayan Tahr, Tibetan Snow Cock and the Snow Partridge. Upon reaching Kyanjin Gompa you will have the opportunity to explore further, climbing Tserko Ri (4,984m) and enjoy stunning mountain and glacier views.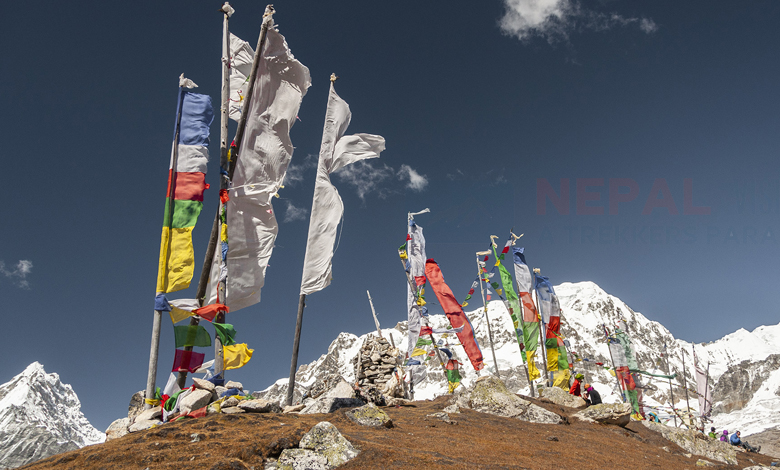 This easy accessibility coupled with the traditional tea houses along the trail make it a very attractive trekking proposition, especially for those looking for a quieter alternative to the ever popular regions of Everest and the Annapurnas. And, although Langtang suffered significant damage in the earthquake of 2015, the trails and tea houses are now fully open and the local people are keen to welcome back trekkers.
On this trek you pass through three different regions that each possess their own distinctive character; the snow-capped peaks of the high Langtang Valley, the rugged beauty of Gosainkund Lake and its satellites and the rich cultural heritage of the Helambu Valley. In fact it is more like three treks rolled into one!
Langtang Valley Trek Quick Facts:
Start Point/End Point: Kathmandu/Kathmandu
Langtang Valley Trek Duration: 11 Days & 10 Nights
Langtang Valley Altitude: 4800 m / 15655 ft (Kyanjing Ri)
Langtang Valley Difficulty: Easy
Approx Trekking Distance: 77 km/47.8 miles
Accommodations: Teahouse.
Trek Permit: The Langtang National Park Permit (LNP) and TIMS card can be purchased from the Nepal Tourism Board in Kathmandu or through a registered guide; each requires two passport photos.
Langtang Valley Trek Highlights
Scenic Drive from Kathmandu to Syabrubesi viewing the beautiful landscapes.
Unspoiled National Park of Nepal: Langtang National Park lies between the Nepal-China (Tibet) border.
Learn more about Tibetan Buddhist culture.
Experience Extended diversity of flora and fauna.
The best place to view: Dorje Lakpa (6,990 m), Langtang -II (7,227 m), and Langtang Lirung (7,200 m), Ganesh Himal(7,429 m), etc
Enjoy the typical Tamang Village & Community.
Chance to climb Chorko-Ri.
Walking through unimaginable Rhododendron forest.
Best time to visit Langtang valley
Spring and autumn season is favorable for almost all trekking regions in Nepal. Thus, the Langtang valley trek is no exception. During the spring season, the valleys are green and mixed with a shade of pink and red color as it is also the season of flowers blooming. Hence the trail will be covered with rhododendron flowers and other flowers that are bloomed in this region. Likewise, days are sunny with bearable heat, and nights are filled with crisp air. Similarly, the autumn season is best known for offering majestic mountain vistas over the clear blue skies. And with moderately perfect temperature, you will love the essence of the place while trekking in this season.
Manaslu Circuit Trek
The Manaslu Circuit trek is 4th of the beautiful trek in Nepal. It takes you around the Manaslu conservation area and leads to a breathtaking view of the eighth highest mountain in the world. The trek takes you around Manaslu, the world's eighth highest mountain at 8,163 meters (26,781 ft). Many would argue that the Manaslu Circuit trail is the best general trek in the country, with colourful cultures and dramatic valleys against a backdrop of classic Himalayan peaks.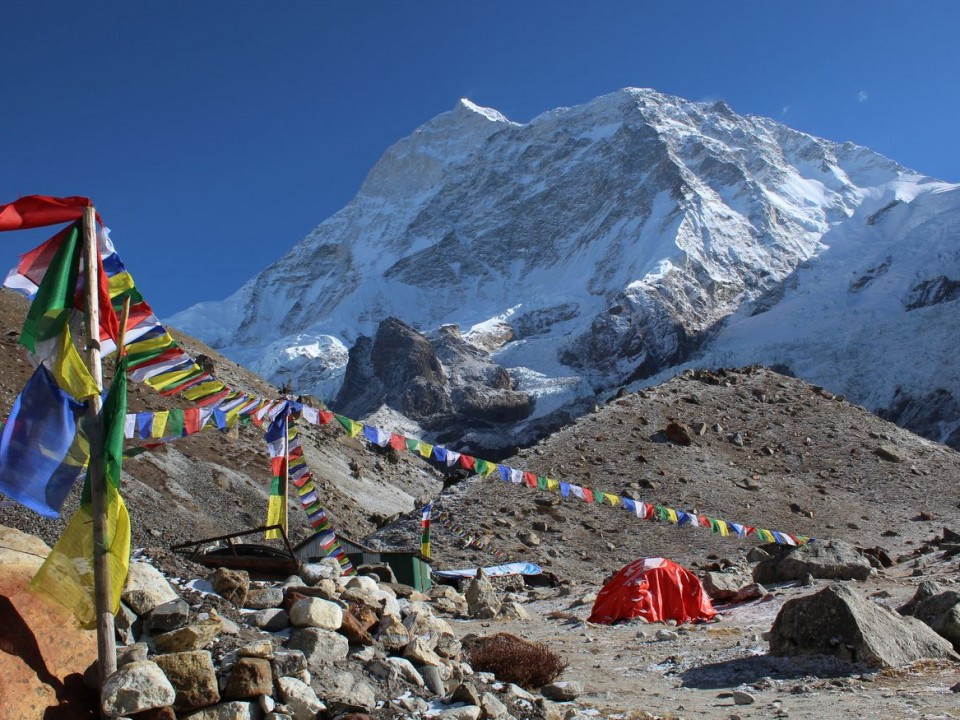 The Manaslu Circuit trek is a stunning 13-day journey (18 days including travel and days in Kathmandu) which treks around the world's eighth highest mountain, beginning in the busy market town of Soti Khola, going up and back along a different path, ending in Syange. This is a trek for someone who wants something different in Nepal but still offers the most striking and jaw-dropping scenery.
This trek is a moderately difficult trek. The physical condition of the trekker has a lot to do with the Manaslu Circuit Trek difficulty. Manaslu Trek is one of the challenging treks in Nepal that takes you through the remote villages of the Himalayan region. It is one of the off-beaten treks in Nepal.
Manaslu Circuit Trek Quick Facts:
Start Point/End Point: Arughat/Beshishare
Manaslu Circuit Trek Duration: 18 Days / 17 Nights
Manaslu Circuit Altitude: 5,106 m / 16,752 ft (Larkya La pass)
Manaslu Circuit Difficulty: Challenging treks
Approx Trekking Distance: 177 km/ 110 miles
Accommodations: Teahouse.
Trek Permit: A registered guide and party of two or more are required. Trekkers will need a Restricted Area Permit, TIMS card, and permits for the Manaslu Conservation Area Park (MCAP) and the Annapurna Conservation Area Park (ACAP). All permits can be purchased from the Nepal Tourism Board in Kathmandu or through a registered guide for about $200 total; approximately eight passport photos are required.
Manaslu Circuit Trek Highlights
It is far less crowded than its more well-known peers Everest Base Camp and Annapurna Circuit. The word is getting out about Manaslu, but there are still about 10 times fewer trekkers on the Manaslu Trail
The trek is wild and remote, yet there are teahouses at everyday stage, so trekkers don't need to bring tents and food, making it more accessible and affordable than similar treks.
The trailhead is reached over land, avoiding the need for domestic flights.
The first part of the trail follows the Buri Gandaki, a deep, long river gorge, with many suspension bridge crossings
The scenery provides all Nepal has to offer: you'll trek from the subtropical jungle at lower elevations, through the Himalayan foothills to the high, cold and challenging crossing of the Larkya La above 5,100 meters / 17,000 feet.
Best time to visit Manaslu Circuit
Manaslu and the entire Annapurna Region, along with the rest of Nepal has 4 distinct seasons. Spring, Summer, Autumn, and Winter. The months from March to May and from October or November are the most popular for trekking at the Annapurna Massif. What must be said, is that every trekking season offers its own excitement and atmosphere for hikers. You can read more about the most favorable trekking and hiking seasons in Nepal.
Upper Mustang Trek
North, beyond the highest Himalayan peaks, is Upper Mustang. Long shrouded in mystery and closed to outsiders until 1992, the Kingdom of Mustang (the much-loved last king sadly died in December 2016) is a high-altitude desert of multi-hued gorges, green oases, fairy-tale gompas, prayer flags and blood red fortified monasteries.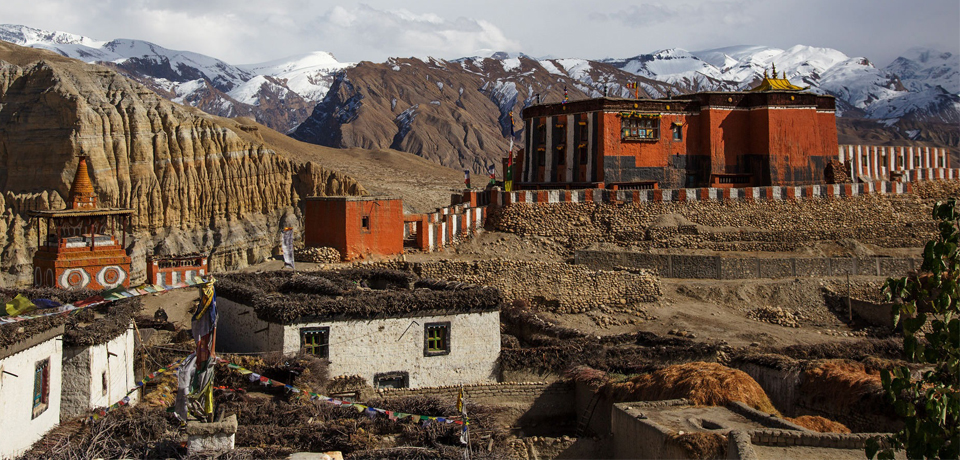 This is a land so rich in traditional Tibetan Buddhist culture that it can often feel more classically Tibetan than the modern Chinese region of Tibet itself. Your journey on our Upper Mustang Trek is riddled with mysterious adventure as the saga of the Second Buddha, Guru Rinpoche, unfolds before you. Journey deep into the Himalayas and discover a remote land draped with faded prayer flags and The Story of a leader who changed the course of history over 1,200 years ago.
The 2018 Edition of National Geographic Traveler's Asia Tours of a Lifetime named our Upper Mustang Trek as one of the best tours in Asia. The Tours of a Lifetime series highlights guided trips and treks that surface historical landmarks, UNESCO World Heritage sites, artisan villages, and ancient cities.
The Upper Mustang trek has a difficulty grade of moderate level. This is not as comfortable as the easy treks nor as difficult as the strenuous level treks. However, you can modify the difficulty level of the Upper Mustang trek like most treks to a certain degree to suit your needs.
Upper Mustang Trek Quick Facts:
Start Point/End Point: Jomsom/Jomsom
Upper Mustang Trek Duration: 18 Days / 17 Nights
Upper Mustang Altitude: 5,106 m / 16,752 ft (Larkya La pass)
Upper Mustang Difficulty: Challenging treks
Approx Trekking Distance: 177 km/ 110 miles
Accommodations: Teahouse / Camping
Trek Permit:  Upper Mustang is a restricted area. A US $500 per person, 10-day permit is required. Additional days after day 10 are charged at US $50 per day. A minimum group size of two people is required and you must be on an organised tre
Upper Mustang Trek Highlights
Witness the astonishing scenes of Annapurna and Upper Mustang Region of Nepal
Pokhara–a delightful city in the lap of the Himalayas, with excellent lakes
Scenic trip to/from Jomsom
The Forbidden Ancient Kingdom of Lo presently called the Upper Mustang,
Astounding views on mountains like Mt. Annapurna, Mt. Nilgiri, Mt. Hiunchuli, Mt. Macchapucchre, and many other peaks.
Experience the wilderness of Lo Manthang with the astounding blend of Buddhism religion.
Best time to visit Upper Mustang
Upper Mustang lies in the rain shadow of the Himalaya, making it a great monsoon trek and open year-round for trekking. The main consideration is the winter, when most residents leave the capital to avoid the cold and snow. Generally, the best time to visit Upper Mustang is from March to early November.
The spring festival of Tiji (or Tenche) is a three-day event in Lo Manthang during which masked dancers re-enact the battle between Dorje Jono, a Buddhist deity, and his demon father, to save Mustang from a terrible drought. The Tiji festival normally takes place in May and the town gets very busy with trekking tour groups. Book accommodation in advance or be prepared to camp.