Blogs & Articles
Entertainment
Trending
Top 5 Documentary Filmmakers in Nepal
Here are our picks for the famous documentary filmmakers you need to watch before your next visit to this incredible country "NEPAL"!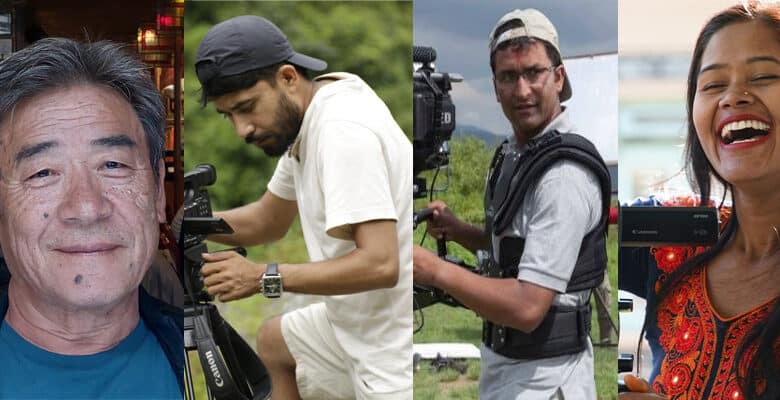 A documentary film or documentary is a non-fictional motion-picture intended to "document reality, primarily for the purposes of instruction, education. Movies have always been a great medium for storytelling and passing on knowledge.
The documentary genre mainly focuses on enlightening the audience of different subjects. It has grown into a tool to provide a critical view of certain events.
Nepal is a beautiful country, with seven of the world's 14 highest peaks to its name. It's also one of the most culturally and ethnically diverse countries in the world. However, Nepal is also an impoverished country that still struggles with poverty and political instability.
And while tourism has been on the rise recently, many foreigners still don't know much about it. But there are some fantastic documentaries being made about Nepal these days.
Here are top 5 documentary filmmakers you need to watch before your next visit to this incredible country!
Kesang Tseten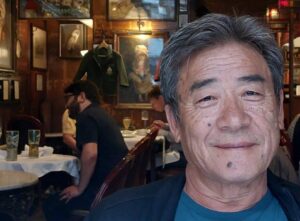 Kesang Tseten's documentaries have been screened regularly in international film festivals such as the International Documentary Film Festival of Amsterdam IDFA), the International Documentary Film Festival of Leipzig, Yamagata, Thessaloniki, Krakow, Viennale, Margaret Mead, and the Mumbai International Film Festival, among many.
The award-winning Who will be a Gurkha was selected for IDFA's feature length competition, aired on Al Jazeera, and enjoyed a theatrical release in Nepal. The trilogy on Nepali migrant workers in the Gulf States afford a rare glimpse into a significant though little-known migrant reality.
Other titles Hospital, We Homes Chaps, Castaway Man, Machhendranath and Trembling Mountain have received considerable acclaim.
Kesang Tseten wrote the original screenplay for the feature Mukundo, awarded Best Script by Nepal motion pictures, and Nepal's entry to the academy awards, as well as KARMA.
Current projects include the pre-Buddhist Bonpos of the Himalaya, a revisit of Nepali migrant workers, Jackson Heights Himalaya, and a revisit of the site of we corner people. He is also at work on a Nepali feature inspired by les miserables.
Address: Buddhanilkantha, Kathmandu, Nepal
E-mail: [email protected]
Website: https://www.shunyatafilm.com
Shyam Karki
Shyam Karki has been a trusted resource for those currently involved in film production or those who need the services of a documentary film maker or production house.
His services include fixing, post-production, observational documentary production, line production, digitizing videos, project progress films, and logistics and travel, to name a few.
Shyam strive to combine services to match your creative needs, style, budget and location. His professional team is committed to provide you the best possible service and creativity.
He work in the field of short news stories, observational documentaries, success stories, project progress films, feature films, and in logistics associated with pre-production and production filming.
Address: Vyathit Marg, Jyatha, Kathmandu, Nepal
E-mail: [email protected]
Website: https://www.nepaldocumentaryfilms.com
Belmaya Nepali
Belmaya Nepali is an emerging director and cameraperson. Born in a hill village near Pokhara, Nepal, she had little formal education but was introduced to photography aged 14.
She participated in exhibitions in Nepal and London and her work was included in a book, My World, My View. In 2014, aged 21, she started training in documentary filmmaking. Educate Our Daughters is her graduation project and first short film.
She has gone on to make a short film, Rowing Against the Flow, on boatwomen in Pokhara for Thomson Reuters Foundation. She is co-director of Sue Carpenter VI's upcoming feature documentary
Address: Kathmandu, Nepal
E-mail: [email protected]
Website: https://belmaya.com
Bishnu Kalpit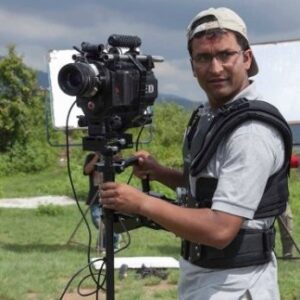 Widely recognized as one of the finest cinematographers working in Nepal at present, both for fiction and non-fiction films. Winner of National Award for Cinematography and National Advertising Award (CRITY) for camera work.
Has been a cinematographer for many prestigious national and international Television and Film Companies. Has worked with some of the finest national and international filmmakers and journalists, including Oscar-nominated Director Eric Valli and Emmy nominated Journalist Subina Shrestha.
Address: Anamnagar, Kathmandu, Nepal
E-mail: [email protected]
Website: https://filmcrewnepal.com
Ramyata Limbu
Ramyata Limbu is the Director of the Kathmandu International Mountain Film Festival (kimff). She has worked as a journalist, communicator and researcher with community, national and international organisations.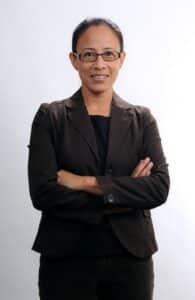 She has co-directed and co-produced several award winning documentaries, including "Daughters of Everest" which followed the first team of all women, Sherpa climbers to ascend Everest, "The Sari Soldiers" about the conflict in Nepal told through the stories of six women, and, "Drawing The Tiger", an intimate portrait of the price a family pays to educate their daughter.
She is a mentor for the South Asia Young Women's Leadership and Mentoring Initiative (SAYWLM) and is associated with Panos South Asia, a media development organisation which encourages and facilitates public discourse and debate on a wide range of issues.