Blogs & Articles
15 Major Tourism Activities in Nepal
Activity Tourism covers a range of areas from "active" holidays involving canoeing, climbing, horse-riding and mountaineering, to the less physical, yet still activity-focused areas of nature watching, food trails, or local culture and heritage trails.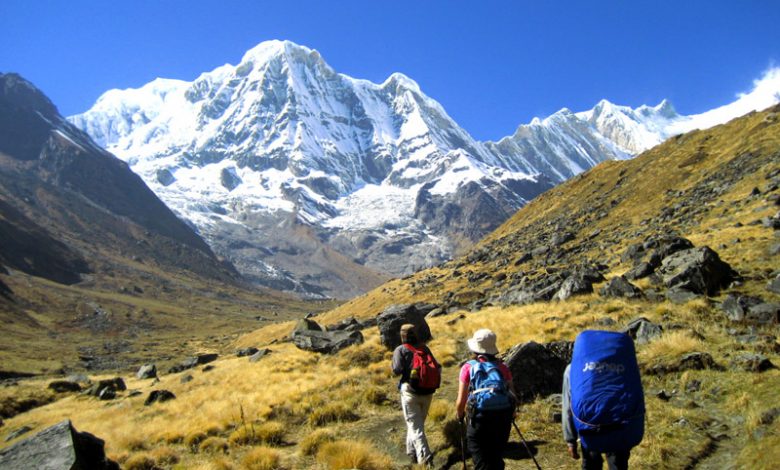 Trying something new, challenging and arduous is the dream of every adventure enthusiast. Adventure tourism is hugely popular in Nepal, as there is such a wide range of possible activities. The Himalaya region is one of the top adventure travel destinations in Nepal. However, here are the 15 best major tourism activities in Nepal which are a must try.
1 of 15. Mountain Climbing
The 800 km stretch of the Nepal Himalayan is the greatest in the world with eight peaks that rise above 8,000m including the highest in the world, Mt. Everest. Ever since the country opened its peaks to climbers in 1994, the Nepal Himalayan has become a great theatre of mountaineering activity and the drama of success and failure have provided impetus to thousands of men and women to meet the ultimate challenge. The Nepal Himalayan has been an attraction to many people, be they saints, philosophers, researchers or adventures.
2 of 15. Trekking
The best way to experience Nepal's unbeatable combination of natural beauty and culture riches is to walk through them. One can walk along the beaten trails or virgin tracks. Either way you are in for an experience for a lifetime. Along with forests of rhododendron, isolated hamlets, and small mountain villages, birds, animals, temple, monasteries and breathtaking landscapes. You will also encounter friendly people of different cultures offering a fascinating glimpse of traditional rural life.
3 of 15. Bird Watching
Nepal is a paradise for bird lovers with over 646 species (almost 8% of the world total) of birds, and among them almost 500 hundred species are found in Kathmandu Valley alone. The most popular bird watching spots in Kathmandu are Phulchoki, Godavari, Nagarjun, Bagmati river, Taudaha and so on. Get your binoculars and look forward to a rewarding experience.


4 of 15. Rafting, Kayaking & Canyoning
Nepal is blessed with many rivers. In spite of owning religious significance, these gushing rivers pose a challenge to test your rafting skills. Time is right to invoke the rafter in you and go for river rafting in Nepal. Making ways through grueling rapids is surely one of the best things to in Nepal. River rafting has won many hearts from that of the families, youths, students to experts. The rapids of grades 1-5+ to the artificially controlled rapids make rafting an ultimate experience. Agencies here provide life jackets, camping and the standard rafting paraphernalia needed by world-class rafting. An extremely popular sport in Europe, cannoning is now available in Nepal. Cannoning gives you the freedom to explore some of the most ruggedly beautiful, yet forbidden places in the world.
5 of 15. Mountain Flight
Only awe-stricken silence can come close to matching the experience of going on a mountain flight to encounter the tallest mountains on earth. Mountain flights offer the closest possible aerial views of Mt. Everest, Kanchenjunga and the Tibetan Plateau. Mountain flights appeal to all category of travelers and have become a popular tourist attraction of Nepal. For those who are restricted by time or other considerations from going for a trek, these flights offer a panoramic view of the Himalayan in just one hour.
6 of 15. Rock Climbing
For all those cliffhangers out there, Kathmandu offers a roster of stone walls that make for an experience of a lifetime. Now of late, Rock climbing has become a popular sport in Kathmandu, which offers some really terrific places for rock climbing. Nagarjun, Balaju, Shivapuri and Budhanil Kantha are some of the places where you can try this sport.
7 of 15. Bungy Jumping
The ultimate thrill of a bungy jump can now be experienced in Nepal at one of the best sites that this sport can boast of anywhere in the world. Nepal's first bungy jumping site is situated 160m. Over the Bhote Koshi river, inviting you to experience the ultimate adrenaline rush in the surroundings of this amazing place. The jump at 160m. is staffed and operated by some of the most experienced jumpmasters in the business.
8 of 15. Hot Air Ballooning
Hot air ballooning is very popular with tourists for it affords the most spectacular bird's-eye view of the Kathmandu valley and the Himalayan ranges towering in the background. On a clear day it's a superb way to view the Himalayan (from over 6000m up), and the view of the valley is equally breathtaking.
9 of 15. Ultralight Aircraft
Ultralight aircraft take off from Pokhara and offer spectacular views of the lakes, mountains and villages. This is an ideal way to see life from a new perspective. The choice of Pokhara Valley for ultra-light aircraft is appropriate chiefly because of the proximity of the mountains, and the scenic lakes. For those who wished they could fly birds when growing up, this flight is a must. It might be lonely at the top, but this flight is a must. It might be lonely at the top, but the spectacular view from up high certainly makes it all worth it. Flights are from the Pokhara airport beginning September through June. The flights take place from sunrise to 11 a.m. and from 3 p.m. to sunset every day during these months.
10 of 15. Mountain Biking
Riding a bike amidst the peaceful surroundings of nature provides a special kind of pleasure for adventure lovers. The vastly varied topography of Nepal ensures that there's wide scope for mountain biking, including plenty of tricky terrains. Whether you ride individually or on a tour, an assault on your senses is guaranteed. Companies that offer mountain biking in Nepal include Kathmandu to Pokhara and Upper Mustang. The best way to explore the Kathmandu Valley is on a mountain bike. Nepal's diverse terrain is a mountain biker's dream adventure comes true. There are plenty of dirty roads and trails in Nepal to meet every mountain biker's wildest fantasy.
11 of 15. Jungle Safari
Wildlife sanctuaries in Nepal beautifully preserve and portray the rich biodiversity of the nation. It is surely one of the best adventure activity to be cherished with friends and family. Get closer to the flora and fauna at the popular national parks in Nepal. Every animal lover can spot his favorite creature while wandering in the dense forest. From one-horned rhinos, the Great Nepalese Bustards to Royal Bengal Tiger, the woodlands of the country are the home to all.
12 of 15. Motorcycle Touring
Touring Nepal on a motorcycle is the ultimate way of exploring the countryside if you have a love of traveling and motorbike riding. Enjoy the freedom to discover and experience Nepal in a way which isn't possible using other forms of transport. Here are some of the top motorcycling destinations and tours in Nepal. For the ultimate adventure, consider joining the annual Himalayan ride from Kathmandu to Muktinath. It involves traversing some of the most challenging trails in Nepal.
13 of 15. Bluesheep & Himalayan Tahr Hunting
Hunting in this ecological awakening age hunting seems quite contradictory but Nepal has been a favored ground for hunters since the 9th century. Modern-day hunts are conducted in the Dhorpatan Game Reserve. Hunting blue sheep and Himalayan tahr here is arguably one of the world's greatest mountain hunts. It's possible to go in either fall or spring. It goes without saying that the Himalayas are high and very steep, so this is an extreme hunt requiring excellent physical fitness. There is usually a two- to four-day hike just to get to the hunting area after a helicopter drops you off at 10,000 feet. Experienced Sherpas carry much of the gear.
14 of 15. Heli Skiing
Take skiing to a whole new level and explore pristine, normally inaccessible terrain. You'll be airlifted by helicopter to slopes and mountain tops that are impossible to reach otherwise. Marvel at the virgin environment, and be the first to leave your tracks in the snow. Be warned, the thrill doesn't come cheap though! Nepal Tours offers various heli-skiing trips. The season runs from March to May and Sept to Nov.
15 of 15. 4*4 Off Road Drive
For the adventure lover, four-wheel drive (4WD) is another popular tourism activity. The thrilling 4WD Adventure Tour will take you over some of the most rugged and bumpy terrains of Nepal. Enjoy your off road drive to Nepal. This is truly a tour that offers everything for the adventure traveller. Nepal Tours offers various 4WD Adventure Tour. The season runs from March to May and Sept to Nov.