Blogs & Articles
15 Major Tourism Activities in Nepal
Activity Tourism covers a range of areas from "active" holidays involving canoeing, climbing, horse-riding and mountaineering, to the less physical, yet still activity-focused areas of nature watching, food trails, or local culture and heritage trails.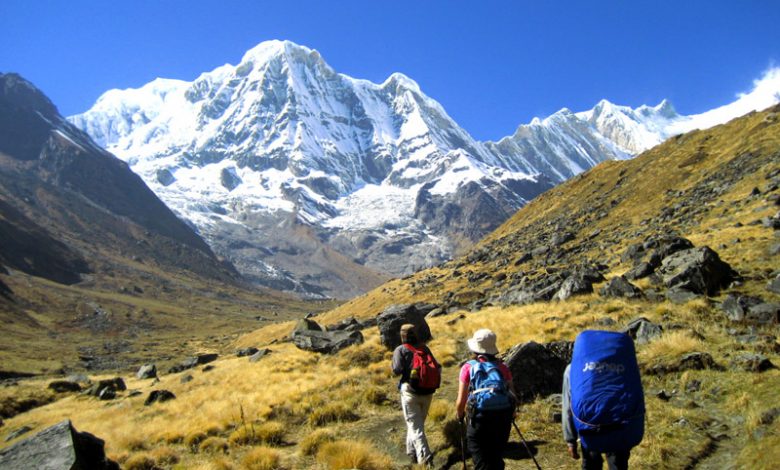 Trying something new, challenging and arduous is the dream of every adventure enthusiast. Adventure tourism is hugely popular in Nepal, as there is such a wide range of possible activities. The Himalaya region is one of the top adventure travel destinations in Nepal.
Nepal is a fantasy-filled destination and is known for its mesmerizing scenic backdrops, heritage buildings, temples, monuments, and monasteries. Apart from exploring these bright & enticing tourist places in Nepal, there are loads of things to do here that tempt the tourists round the year.
From rafting & trekking to sightseeing & shopping, the exhaustive list of things to do in Nepal caters to people of all age groups.
All set for your Nepal trip? Before you head for your vacation, you must get acquainted with the best months and season to visit Nepal. The fall season is the best time to visit Nepal and the best months are October, November, and December.
The weather is perfect for heading out and trying adventurous things to do and exploring the most popular tourist attractions.
However, here are the 15 best major tourism activities in Nepal which are a must try.
Trekking in Nepal
The best way to experience Nepal's unbeatable combination of natural beauty and culture riches is to walk through them. One can walk along the beaten trails or virgin tracks. Either way you are in for an experience for a lifetime.
Along with forests of rhododendron, isolated hamlets, and small mountain villages, birds, animals, temple, monasteries and breathtaking landscapes. You will also encounter friendly people of different cultures offering a fascinating glimpse of traditional rural life.
In recent years, Nepal has become a popular trekking destination in the world. You can enjoy mild walks to the breathtaking treks in the same country. However, Trekking in Nepal is one of the best major tourism activities in Nepal.
Mountain Climbing
The 800 km stretch of the Nepal Himalayan is the greatest in the world with eight peaks that rise above 8,000m including the highest in the world, Mt. Everest.
Ever since the country opened its peaks to climbers in 1994, the Nepal Himalayan has become a great theatre of mountaineering activity and the drama of success and failure have provided impetus to thousands of men and women to meet the ultimate challenge.
The world's highest mountains are in Nepal and this includes eight summits above 8,000m. Annapurna mountain range in Nepal has several summits with the tallest mountain being Annapurna 1 (8,091m). In the East of Nepal is the Kanchenjunga mountain at an altitude of 8,586m.
The land of rugged, rocky giants. Home to eight of the world's top ten tallest mountains. Soaked in ancient cultures and thriving mountainous communities.
Come to climb among the spectacular Nepalese wilderness and head to the heights of mountain climbing. Visit in autumn between September and November and spring between March and April for ideal climbing conditions.
Cultural Tours & Heritage Sightseeing
Nepal is one of the richest countries in the world in terms of bio-diversity due to its unique geographical position and altitude variation. The elevation of the country ranges from 60 meters above sea level to the highest point on earth, Mt. Everest at 8,848 meters, all within a distance of 150 kilometers resulting in climatic conditions from sub-tropical to arctic.
Nepal is a country with an abundance of historic, cultural and diverse ethnic traditions, which could attract tourists from every corner of the world.
Kathmandu Valley represents a cultural cauldron of the country, where, people from varied backgrounds have come together to present a melting pot. The natives of the Kathmandu Valley are the Newars. Newari culture is an integration of both Hinduism and Buddhism. The Newars of Kathmandu Valley were traders or farmers by occupation in the old days.
If you want to experience Kathmandu's spiritual side, Boudhanath stupa really is a must visit attraction in Nepal. Boudhanath Stupa, a vast 14th-century spherical Buddhist stupa that also proudly holds the dual titles of largest in Nepal, and the holiest Tibetan Buddhist temple outside Tibet.
While Nepal is constantly abuzz with the intoxicating chaos and bustle of human life, the sacred Pashupatinath Hindu temple is a sobering reminder that all life eventually comes to an end.
Pashupatinath, dedicated to the god Shiva, is one of the holiest sites in all of Hinduism and attracts hundreds of thousands of visitors each year. On the banks of the Bagmati river, Pashupatinath has existed since 400 A.D and its main temple is considered a masterpiece in Hindu architecture.
Luxury Private Helicopter Tour
While a sightseeing tour is good when inside a city or a forest, it becomes a completely different experience when you're up in the air admiring the view.
A Nepal helicopter tour is not much different from a flight in an airplane. However, Helicopters have much higher visibility compared to airplanes, which is perfect for sightseeing tours.
A helicopter tour is usually a private tour so you can enjoy your ride with your friends, family or loved ones and have an undisturbed sightseeing experience.
Another great thing about helicopter tours is that helicopters can hover and cruise at low altitudes, and can provide a wonderful view of the landscape or wildlife. You can take beautiful pictures and videos from the helicopter as you fly.
Helicopter rides are very comfortable and even people who are scared of flying have been known to enjoy helicopter tours. There are also no age limits.
Helicopter tour in Nepal is one of the fastest and quickest ways to explore the beautiful Himalayan country Nepal. It's the best opportunity to explore the mountainous region in a single day to explore more in less time.
Helicopter Tour will let you explore above the towering mountains of Nepal. The Luxury helicopter ride starts from Kathmandu and ends at Kathmandu. The destination of your choice and helicopter tour in Nepal price depends on a helicopter as a private or sharing basis.
Bird Watching
Nepal is a paradise for bird lovers with over 646 species (almost 8% of the world total) of birds, and among them almost 500 hundred species are found in Kathmandu Valley alone.
The most popular bird watching spots in Kathmandu are Phulchoki, Godavari, Nagarjun, Bagmati river, Taudaha and so on. Get your binoculars and look forward to a rewarding experience.
For bird watchers in Nepal, all 12 national parks, a wildlife reserve, six conservation areas and various Ramsar sites are excellent bird-watching destinations.
Given the variety of bird species the country hosts, a good number of tourists have started visiting Nepal, exclusively to watch birds. "Nepal is a paradise for birders. Around eight percent of the total foreign tourists who visit Nepal is here to birdwatch.

Rafting, Kayaking & Canyoning
Nepal is blessed with many rivers. In spite of owning religious significance, these gushing rivers pose a challenge to test your rafting skills. Time is right to invoke the rafter in you and go for river rafting in Nepal.
Making ways through grueling rapids is surely one of the best things to in Nepal. River rafting has won many hearts from that of the families, youths, students to experts. The rapids of grades 1-5+ to the artificially controlled rapids make rafting an ultimate experience.
Agencies here provide life jackets, camping and the standard rafting paraphernalia needed by world-class rafting. An extremely popular sport in Europe, cannoning is now available in Nepal. Cannoning gives you the freedom to explore some of the most ruggedly beautiful, yet forbidden places in the world.
Mountain Flight
Only awe-stricken silence can come close to matching the experience of going on a mountain flight to encounter the tallest mountains on earth. Mountain flights offer the closest possible aerial views of Mt. Everest, Kanchenjunga and the Tibetan Plateau.
Everest Mountain Flight appeal to all category of travelers and have become a popular things to do in Nepal. For those who are restricted by time or other considerations from going for a trek, these flights offer a panoramic view of the Himalayan in just one hour.
For every Nepal visitor, the Himalayan range awes and fascinates. Each and every one coming to Nepal expects not only to see Himalayas but also to reach as near as possible.
One of the biggest attractions for the visitors to Nepal is the Mountain Flight. For those who are restricted by time or other constraints mountains flights offer the alternate to climbing and ensure a lasting memory of the highest peaks on earth.
The flight takes off from Kathmandu airport to Everest. The mountain flights are operated by the domestic airlines. It is a guaranteed flight, which means operated only when the weather is good and view is satisfactory.
Bungee Jumping
Nepal is adorned with beautiful views that make it a great place to indulge in bungee jumping. There are only 2 places that offer the opportunity to experience it. The ultimate thrill of a bungy jump can now be experienced in Nepal at one of the best sites that this sport can boast of anywhere in the world.
The perennially flowing Bhote Koshi river, located 80 km north of Kathmandu, is a highly sought-after site for bungee jumping activities. The point is located on a 160 m wide steel suspension bridge over the river in a lovely gorge at a height of 3600 ft.
Kushma Bungee Jump is Nepal's highest bungee and the world's second-highest bungee Jump which scales the height of 228 Meters. Kushma Bungee jump spot is located on the border of Baglung and the Kushma district of Nepal.
These two districts are connected by the 520 Meter suspension bridge in the George of Kaligandaki river. There are other two bungee jump spots in Nepal besides this, The Last Resort and High-ground Bungee Jump respectively of 160 Meters and 70 Meters.
It is relatively safe to pursue bungee jumping if you love extreme sports. On average, the maximum bungee weight limit is 260 pounds, while the minimum is 95 pounds.
Bungee Jumping is the kind of adventure where you don't have to take special training, nor do you have to prepare. You just have to book your jump and simply enjoy the bungy trip.
Ultralight Aircraft
Ultralight aircraft take off from Pokhara and offer spectacular views of the lakes, mountains and villages. This is an ideal way to see life from a new perspective. The choice of Pokhara Valley for ultra-light aircraft is appropriate chiefly because of the proximity of the mountains, and the scenic lakes. For those who wished they could fly birds when growing up, this flight is a must. It might be lonely at the top, but this flight is a must. It might be lonely at the top, but the spectacular view from up high certainly makes it all worth it. Flights are from the Pokhara airport beginning September through June. The flights take place from sunrise to 11 a.m. and from 3 p.m. to sunset every day during these months.
Mountain Biking
Riding a bike amidst the peaceful surroundings of nature provides a special kind of pleasure for adventure lovers. The vastly varied topography of Nepal ensures that there's wide scope for mountain biking, including plenty of tricky terrains. Whether you ride individually or on a tour, an assault on your senses is guaranteed. Companies that offer mountain biking in Nepal include Kathmandu to Pokhara and Upper Mustang. The best way to explore the Kathmandu Valley is on a mountain bike. Nepal's diverse terrain is a mountain biker's dream adventure comes true. There are plenty of dirty roads and trails in Nepal to meet every mountain biker's wildest fantasy.
Jungle Safari
Wildlife sanctuaries in Nepal beautifully preserve and portray the rich biodiversity of the nation. It is surely one of the best adventure activity to be cherished with friends and family. Get closer to the flora and fauna at the popular national parks in Nepal. Every animal lover can spot his favorite creature while wandering in the dense forest. From one-horned rhinos, the Great Nepalese Bustards to Royal Bengal Tiger, the woodlands of the country are the home to all.
Motorcycle Touring
Touring Nepal on a motorcycle is the ultimate way of exploring the countryside if you have a love of traveling and motorbike riding. Enjoy the freedom to discover and experience Nepal in a way which isn't possible using other forms of transport. Here are some of the top motorcycling destinations and tours in Nepal. For the ultimate adventure, consider joining the annual Himalayan ride from Kathmandu to Muktinath. It involves traversing some of the most challenging trails in Nepal.
Bluesheep & Himalayan Tahr Hunting
Hunting in this ecological awakening age hunting seems quite contradictory but Nepal has been a favored ground for hunters since the 9th century. Modern-day hunts are conducted in the Dhorpatan Game Reserve. Hunting blue sheep and Himalayan tahr here is arguably one of the world's greatest mountain hunts. It's possible to go in either fall or spring. It goes without saying that the Himalayas are high and very steep, so this is an extreme hunt requiring excellent physical fitness. There is usually a two- to four-day hike just to get to the hunting area after a helicopter drops you off at 10,000 feet. Experienced Sherpas carry much of the gear.
Heli Skiing
Take skiing to a whole new level and explore pristine, normally inaccessible terrain. You'll be airlifted by helicopter to slopes and mountain tops that are impossible to reach otherwise. Marvel at the virgin environment, and be the first to leave your tracks in the snow. Be warned, the thrill doesn't come cheap though! Nepal Tours offers various heli-skiing trips. The season runs from March to May and Sept to Nov.
4*4 Off Road Drive
For the adventure lover, four-wheel drive (4WD) is another popular tourism activity. The thrilling 4WD Adventure Tour will take you over some of the most rugged and bumpy terrains of Nepal. Enjoy your off road drive to Nepal. This is truly a tour that offers everything for the adventure traveller. Nepal Tours offers various 4WD Adventure Tour. The season runs from March to May and Sept to Nov.