Agencies
Nepal Hotels
Hotel Amarawati Kathmandu
Hotel Amarawati has the diverse features regarding cost and the room category. It is affordable to all budgets, from those looking for more luxury, volunteers, scholars and others sorts of travelers.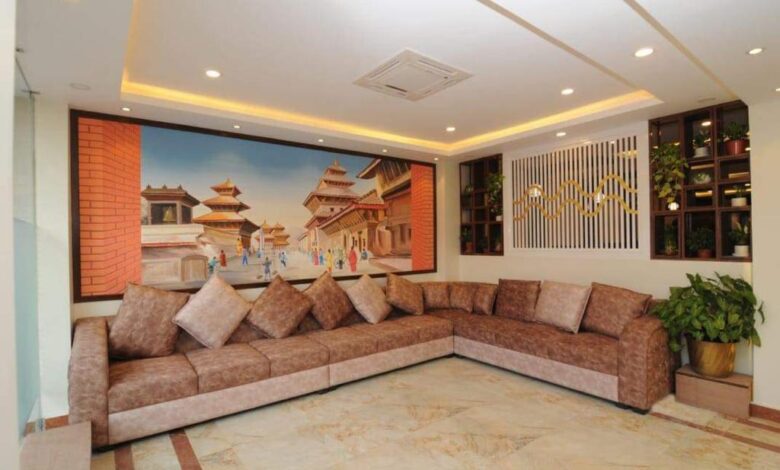 Magnificent in the hues of its glorious past, Kathmandu is a cosmopolitan urban civilization in the foothills of Himalayas. The city was the royal capital of the Kingdom of Nepal and hosts palaces, mansions and gardens of the Nepalese aristocracy.
Kathmandu, also known as City of Temple's, stands at an elevation of 1400 Meters (4600 Ft) above sea level in the bowl shaped valley in central Nepal. Many travelers try to escape from the frenetic pace of a crowded city like Kathmandu to search the solace. Hotel Amarawati is the best budget hotel Kathmandu with peaceful protection.
As a best budget 3-star hotel among Nepal Hotels in Kathmandu. It became the very new budget hotel in Kathmandu, which is a touristic area Kathamdnu so it became always busy and something like an institution. The gate of this budget hotel is very easy to know and there is close everywhere except the gate.
Surrender to the charms of beautiful Kathmandu Valley when you stay at The Everest Hotel, Kathmandu, renowned among the best hotels in the city and named after the world's highest peak Mt. Everest or Sagarmatha as known in Nepali Language, is a unique amalgamation of contemporary luxury with Nepali Culture, Heritage, History & Trade.
Whether you are looking for a leisure hotel in Kathmandu, booking a holiday with your family, friends, and pilgrimage to Pashupatinath Temple or even business hotel, The Hotel Amarawati Kathmandu offer and stay packages are curated to give you the best value, meet your every need and create memories that will last for a lifetime.
A continental breakfast is available daily at Hotel Amarawati. Boudhanath Stupa is 2.3 km from the hotel, while Hanuman Dhoka is 4 km away.