Blogs & Articles
4 Festivals You Must Attend Soon
As beautiful as the sight of some of these places are for the average person, there's a lot more you can do than sightseen and take pictures.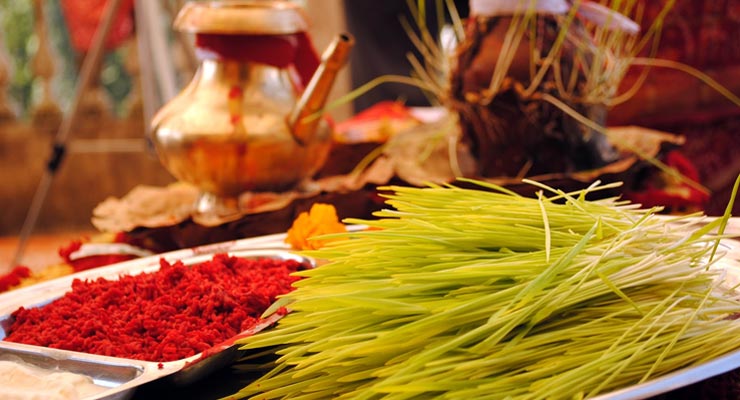 The world has many beautiful places where you can visit for a nice vacation with friends or loved ones. One random online would give you hundreds of options with beautiful places, awesome people and breath-taking scenery. However, there might be more immersive activities one can partake in.
As beautiful as the sight of some of these places are for the average person, there's a lot more you can do than sightseen and take pictures. All over the world, in most of these destinations, there are many events and festivals that take place at certain times of the year, in celebration of culture or commemoration of a landmark event in the area. The next time you plan to take a trip somewhere, consider going at a time where you can be a part of these festivals. Here are some festivals in some beautiful places you should consider.
Dashain, Nepal:
The Dashain is a Hinduism festival celebrated in Nepal by most of the country's citizens. It's a very important festival for the people and is mostly a great celebration of all good over evil. During this festival, different items are offered to the goddess Durga and these items could include eggs, chickens, coconuts, ducks and male goats. The festival lasts 15 days and is a very immersive experience for the people who take part. During this celebration, families are marked with Tika on their foreheads by the elders.
Mykonos Summer Festival, Mykonos, Greece:
As the name suggests, this festival takes place on the beautiful island of Mykonos in Greece. The Mykonos Summer Festival is a very lively event with a fun atmosphere with a lot of music, dancing and partying. Many artists from different parts of the world travel to Mykonos to take part in this festival and if you can, join the festivities this summer. Mykonos is safe and beautiful city so don't worry even if you've never even been around there before. You can click here to make accommodation arrangements on the amazing island.
Harbin International Ice and Snow Sculpture Festival:
This festival takes place in Harbin, a city in Heilongjiang, China. The event is easily one of the biggest ice and snow festivals in the world and as expected, happens during the winter. There are many beautiful designed artworks and sculptures made out of snow and ice and also depicting mythical creatures. There are even large 250-feet figures usually in display that are guaranteed to dazzle. Consider visiting the event next winter.
Holi:
The Holi Festival of Colours is a very old religious festival celebrated in March by Hindus. It is observed in India, Pakistan and also in Nepal. Also known as the Festival of Love, it is now very popular and is being observed in many other countries all over the world where there is a significant concentration of Hindus, so much that even non-Hindus have joined. It involves a lot of singing, dancing and exchange of many delicacies.
So the next time you're planning a vacation, try to consider doing something a little different from just visiting regular tourist destination sites and plan to visit any of the above destinations, to take part in their awesome festivals.